Quang Binh Province, famous for cave tours, is offering a new travel experience that allows tourists to slide down a 600-metre-long line amidst a hidden valley inside Phong Nha-Ke Bang National Park.
Quang Binh, home to UNESCO heritage site Phong Nha-Ke Bang National Park, is famous for its pristine caves and beautiful tourism sites.
Along with famous places such as Thien Duong Cave, Chay River – Dark Cave, Nuoc Mooc Stream, Ngoc Bich Valley in Phong Nha-Ke Bang has become an emerging tourist destination.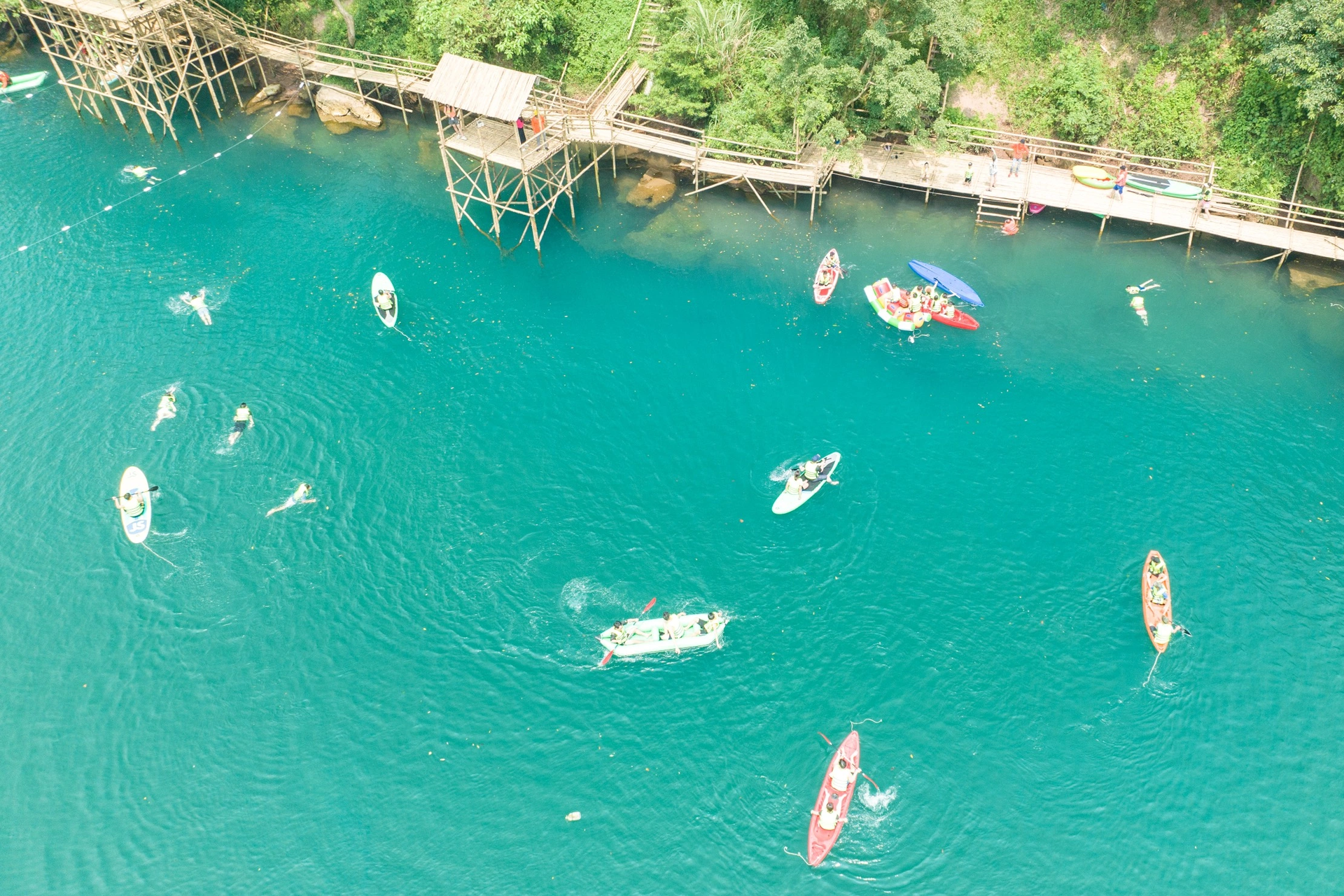 Ngoc Bich is located in Chay Lap Village, Phuc Trach commune, Bo Trach District. Covering 12 hectares, the valley is surrounded by high mountains, green jungle with Chay River flowing through, creating a beautiful natural landscape in the heart of Quang Binh.
The most ideal time to visit Ngoc Bich Valley is in the summer. Due to its location right next to Dark Cave, the valley has a section of the Chay River flowing through, helping cool the scorching heat for visitors during the summer.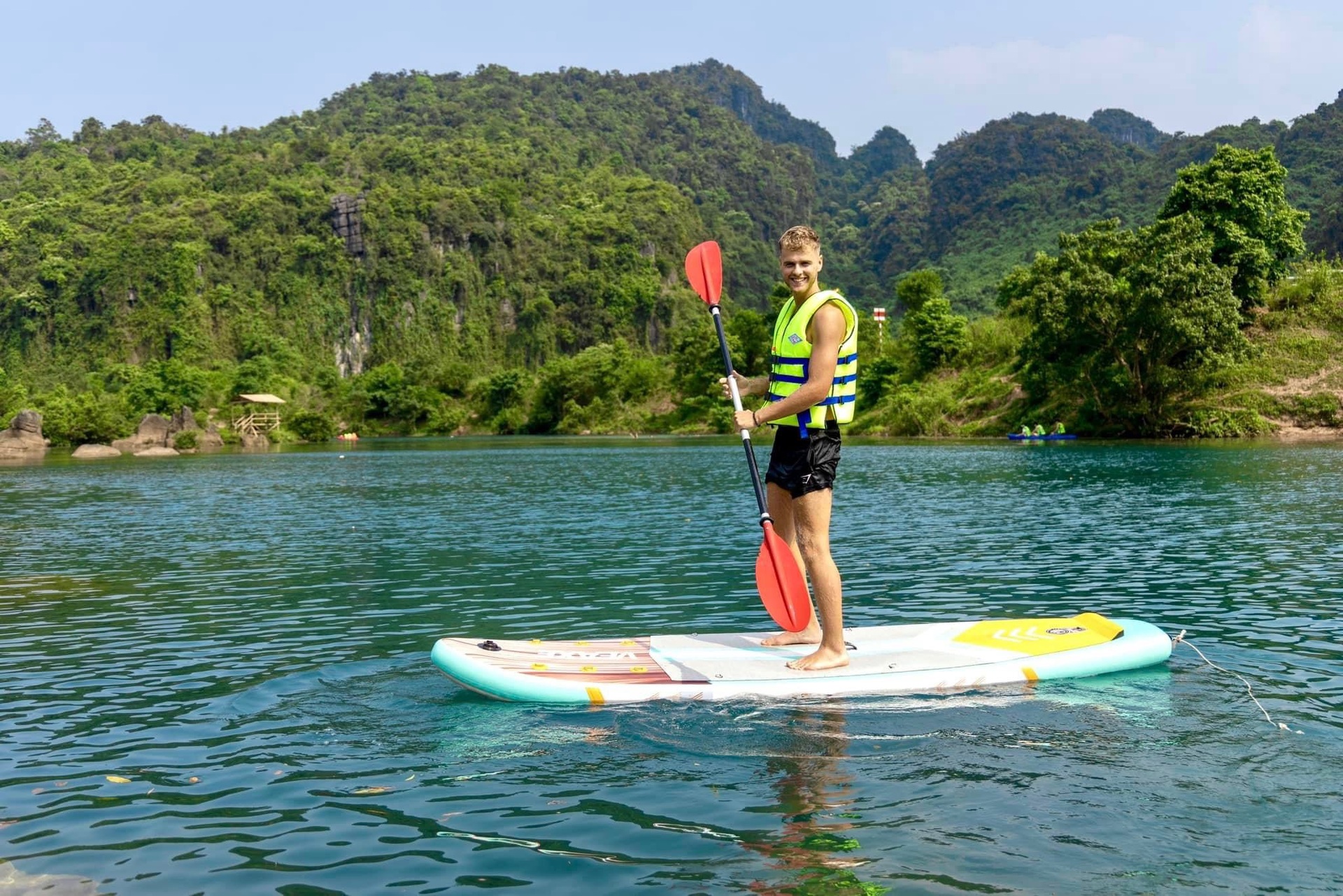 There are a variety of interesting experiences such as kayaking, stand up paddle boarding and a two-lane super-fast slide straight down to the longest river in Quang Binh.
One of the must-try experiences there is to enjoy a zipline tour through dense jungle and blue waters.
Visitors taking the zipline start from Vong Canh Dai, a high point built 15m above the water surface. From such height, visitors will admire the beautiful panorama in the valley.
Adventurous travellers can swing down a long rope with a distance of 600m and land in the cool water of the Chay River. They are required to wear life jackets and protective gear to ensure safety.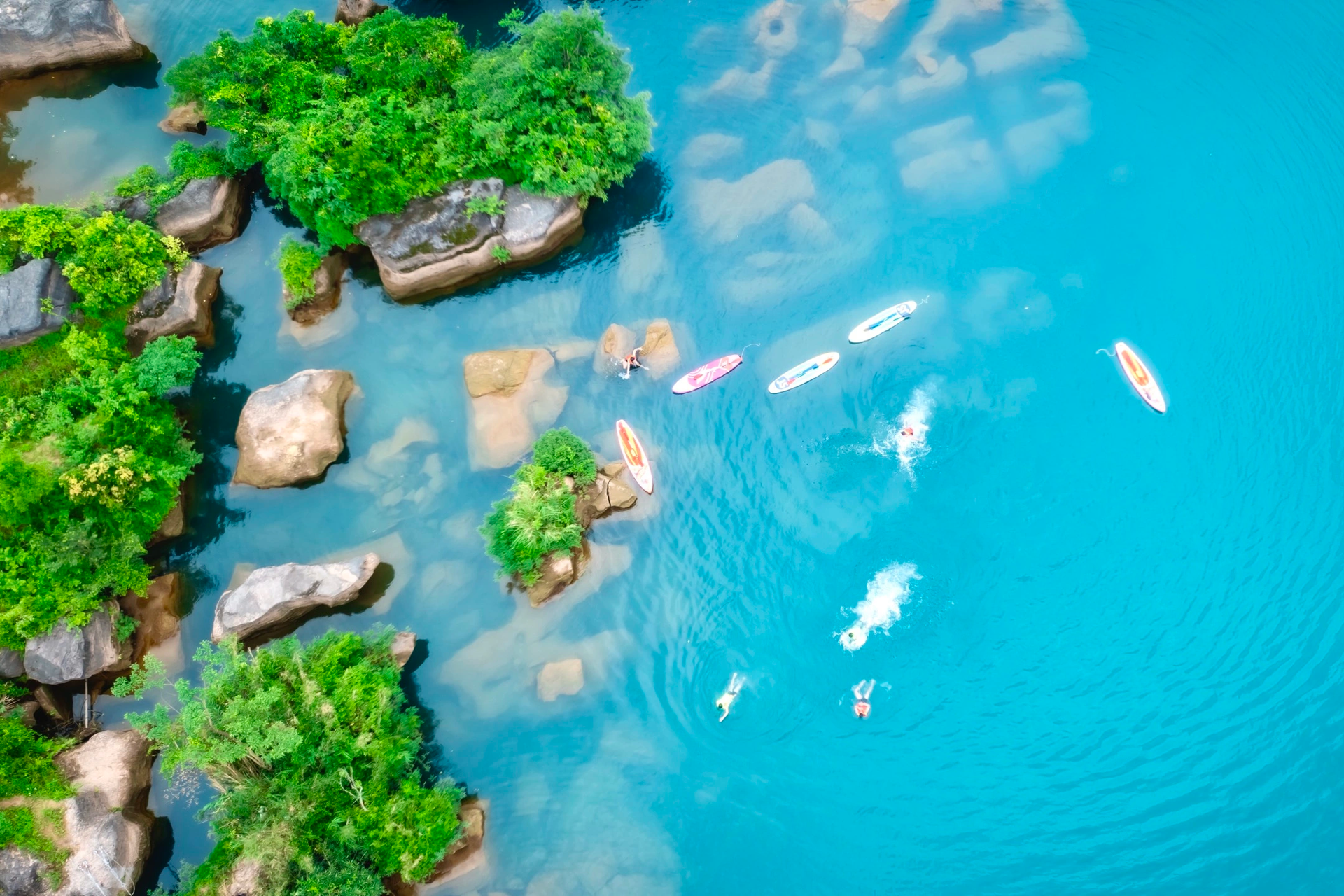 Visitors can also row their own boat to a rock area at Mooc Stream, which is like a miniature version of Ha Long Bay, where there are rock formations rising out of the green waters.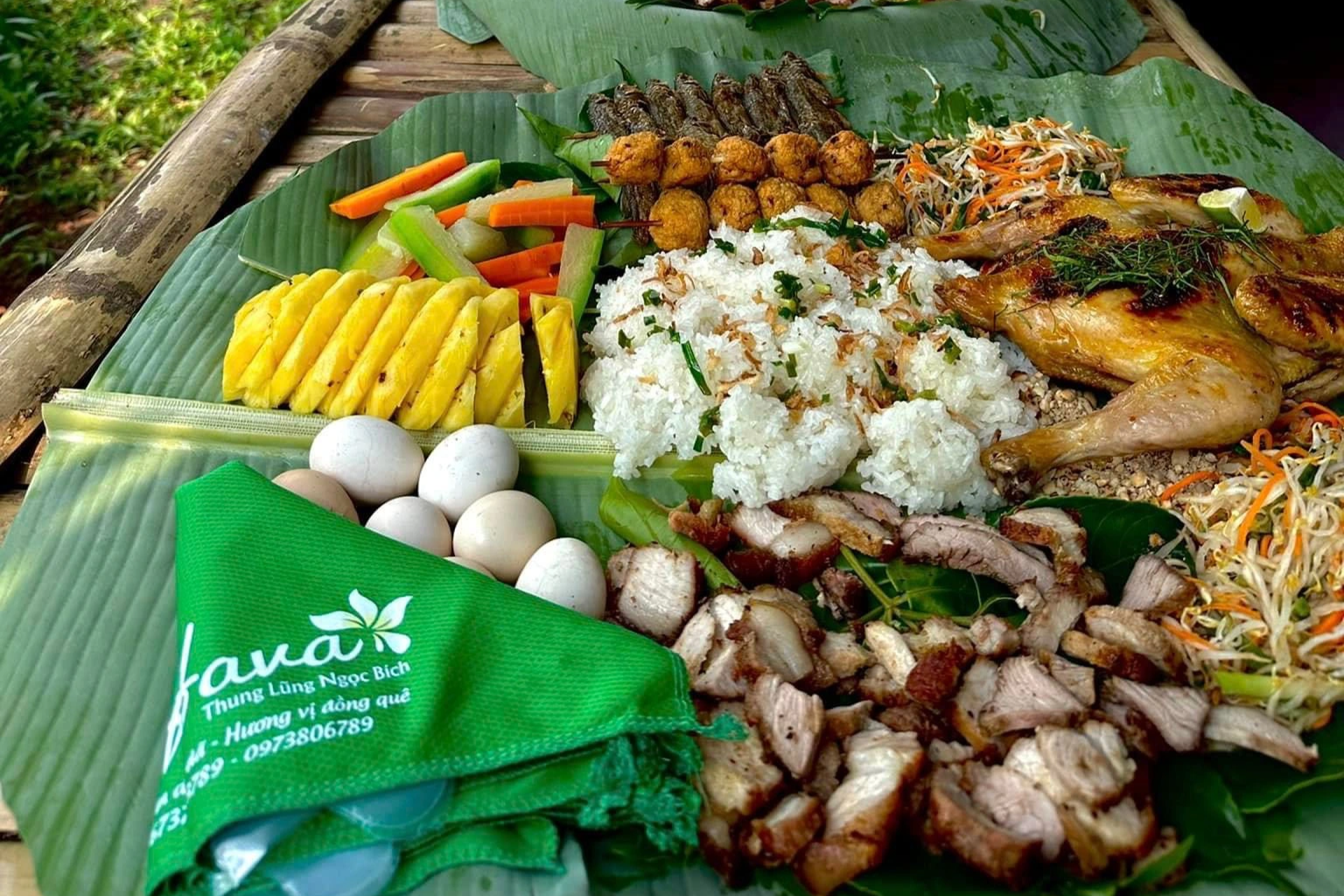 After, tourists can try signature local dishes such as grilled chicken, shrimp and fish.
"The scenery in Phong Nha – Ke Bang is so beautiful, there are mysterious caves and green streams. Being immersed in the cool water in the valley on hot summer days is so wonderful. Ziplining or sliding straight down the river is also very interesting," said tourist Hoang Vu Dinh Thang.
According to a representative of Ngoc Binh Valley tourist site, it attracts 300-500 visitors every day and the figure would increase to 1,000-2,000 on weekends or national holidays.
With its pristine beauty and attractive entertainment services, Ngoc Bich Valley has gradually become a favourite destination for domestic and foreign tourists, contributing to building up the tourism reputation of Quang Binh.
Nguyen Ngoc Quy, director of Quang Binh Department of Tourism, said that in the first quarter of 2023, the total number of tourists to Quang Binh reached nearly 650,000, 4.45 times higher than the same period in 2022. Of which, international visitors reached more than 20,000, 18 times higher than the same period last year.
Quang Binh plans to welcome between 3-3.5 million visitors this year, including 2.9-3.4 million domestic tourists and 100,000 international visitors. It has also targeted total tourism revenues of VND3.4-3.9 trillion this year.
New Quang Binh adventure tour have 729 words, post on dtinews.vn at June 1, 2023. This is cached page on Talk Vietnam. If you want remove this page, please contact us.