This article first appeared in The Edge Malaysia Weekly, on
October 10, 2022
– October 16, 2022.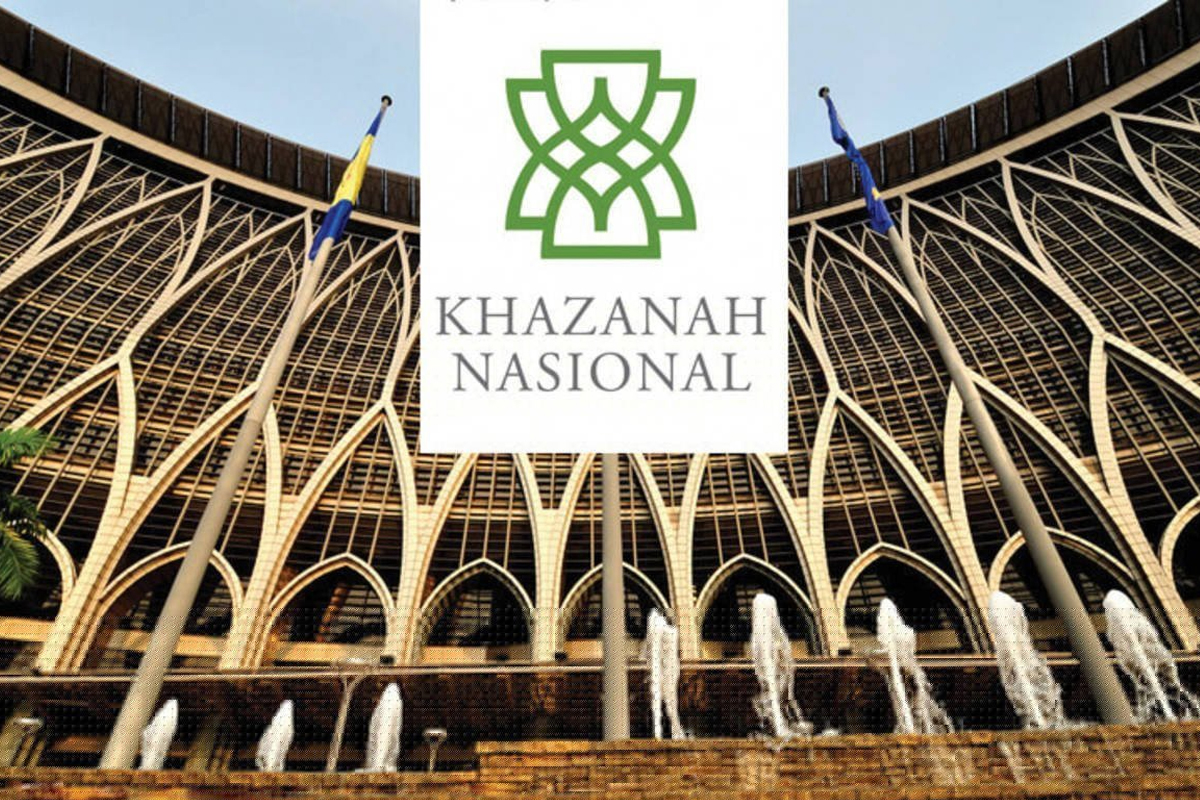 •     Under Bantuan Keluarga Malaysia (BKM), households earning less than RM2,500 per month, with at least five children, will receive RM2,500. Meanwhile, households with up to four children are eligible to receive BKM of between RM1,000 and RM2,000;
•     Single senior citizens and singles will continue to receive BKM of RM600 and RM350 respectively, subject to certain income thresholds; and
•     In 2023, the government will continue to provide additional assistance of RM500 to single parents with children. This means that single parents are eligible to receive a maximum assistance of RM3,000, versus RM2,500 this year.
•     A 2% cut in the personal income tax rate for individuals with between RM50,001 and RM100,000 taxable income;
•     For the chargeable income band of more than RM50,000 to RM70,000, the income tax rate is reduced from 13% to 11%;
•     For the chargeable income band of more than RM70,000 to RM100,000, the income tax rate is reduced from 21% to 19%;
•     The chargeable income band of more than RM250,000 to RM400,000 will be combined with the chargeable income band of more than RM400,000 to RM600,000 and subject to the tax rate of 25%; and
•     A RM100 one-off payment to the e-wallet of those who earn below RM100,000 per year.
•     Allocation of RM11 million to subsidise mammograms and cancer screening programmes for women;
•     The SC will introduce a special training programme for women's skill levels to increase the number of women eligible to be appointed as board members;
•     Women returning to work after a career break will be given tax exemptions for income received between 2023 and 2028.
•     The government will provide hiring incentives under SOCSO to employers who hire youths aged 18 to 30 who have been unemployed for more than three months;
•     To encourage more youth to venture into business, RM305 million financing facilities reserved for youths will be provided by SME Bank, TEKUN, MARA, BSN and Agrobank;
•     To assist the B40, especially youths, to earn an income through services such as taxi, bus and e-hailing, the government has agreed to waive the fees of getting taxi, bus and e-hailing licences under MyPSV programme;
•     To alleviate the burden of SOCSO payments by self-employed individuals, the government will bear 80% of the contribution value;
•     The government will start to gradually make mandatory SKSPS contributions for all self-employed sectors from next year;
•     Voluntary EPF contribution limit raised to RM100,000 from RM60,000 per year;
•     The scope of tax relief for life insurance premiums or life takaful contribution will be expanded by including voluntary contributions to EPF of up to RM3,000;
•     Under the Hiring Incentive programme, SOCSO will provide RM150 million and is expected to provide career opportunities for more than 70,000 job seekers;
•     The government will increase the MySTEP salary rate by RM100 to between RM1,500 and RM2,100;
•     HRD Corp will provide RM750 million, for skills training to more than 800,000 workers to increase their productivity and enhance income opportunities;
•     The SC, in collaboration with the Capital Market Development Fund, will implement the Capital Market Graduate Programme involving a fund of RM30 million to enhance the employability of 9,000 graduates for careers in the capital market.
•     RM1.1 billion is provided for school maintenance and repair works, including for national schools, national-type Chinese schools, national-type Tamil schools and religious schools;
•     Discounts ranging from 15% to 20% on the PTPTN loan repayment from Nov 1, 2022 to April 30, 2023.
•     First-time homeowners to be given up to 75% stamp duty discounts for properties worth RM500,000 to RM1 million until end-2023;
•     The allocation of RM367 million for the development of People's Housing Projects in urban areas, including new projects in Marang, Terengganu, and Arau, Perlis;
•     To reduce travel costs, the government will continue the My50 monthly pass initiative;
•     Overall, the Orang Asli community will be allocated a sum of RM305 million next year.
•     Micro, small and medium enterprises' (MSME) tax rate on taxable income for the first RM100,000 will be reduced to 15% from 17% from 2023; and
•     The government will give a one-off grant of RM1,000 to all registered MSMEs and registered taxi drivers.
•     RM10 billion in loan funds will be made available through Bank Negara Malaysia to encourage the automation and digitisation of SMEs and support the food security agenda and the recovery of the tourism sector;
•     RM200 million worth of funds will be allocated under Perbadanan Usahawan Nasional Bhd to provide financing facilities and entrepreneur development programmes for Bumiputera in the retail sector.
•     Tourism Infrastructure Scheme amounting to RM1 billion to strengthen the recovery of the tourism sector;
•     The government proposes to expand the scope of existing tax incentives for individual investors in start-up companies through equity crowdfunding.
•     The Malaysian Healthcare Travel Council's allocation of RM20 million to strengthen the nation's position as a destination for medical tourists who are seeking to undergo treatment in Malaysia;
•     Allocation of RM10 million to spur Malaysia's ecotourism, which includes upgrades in Gua Kelam, Perlis; sustainable solid waste management efforts in Pulau Perhentian, Terengganu; and investment in ecotourism activities in Taman Pertanian Jubli Perak Sultan Ahmad Shah, Pahang;
•     The government expects an increase in the number of foreign travellers in 2023 and plans to spend RM200 million towards promotion and marketing.
•     The government plans to introduce the Fiscal Responsibility Act (FRA) to increase the transparency and accountability of the country's fiscal management.
•     e-Invoicing will be implemented in phases from 2023 with the system development and pilot project involving selected taxpayers;
•     From 2023, individuals and permanent residents who reach the age of 18 will be given a tax identification number automatically and it will be made mandatory for all stamping documents and instruments.
•     Tighten the control of cigarette and liquor imports through legal landing places, including private jetties;
•     Limit liquor transhipment activities to certain ports only; and
•     Bukit Kayu Hitam Immigration, Customs, Quarantine and Security Complex as a single exit point for the northern region.
•     Next year, new hospitals, clinic and facilities will be built, along with the procurement of equipment, at a cost of nearly RM1.8 billion;
•     Petronas plans to contribute RM2 billion to Kumpulan Wang Amanah Negara (KWAN) in 2023;
•     The scope of income tax relief on personal, spouse, and child medical treatment expenses will be expanded to include dental check-ups and treatment of up to RM1,000 from the Year of Assessment 2023;
•     To encourage people to stop smoking, the government plans to exempt import duty and sales tax on nicotine replacement therapy products.
•     Government proposes to extend the tax incentives for BioNexus companies for applications received until end-2024;
•     Allocation for Program Pembasmian Kemiskinan Tegar Keluarga Malaysia increased to RM1 billion for 2023, from RM150 million for 2022, with RM250 million funding coming from the CSR programmes of GLCs.
•     A National Scam Response Centre (NSRC) will begin operations this month and act on reports received to block criminal's accounts and take action against online criminals. It will be jointly managed by PDRM, Bank Negara Malaysia, the Malaysian Communications and Multimedia Commission and the National Anti-Financial Crime Centre in cooperation with various financial institutions; and
•     Government will allocate CyberSecurity Malaysia with RM73 million to strengthen the monitoring, detection and reporting of cyber threats, including building the capability of cyber forensic systems.
•     The Public-Private Partnership Master Plan 2023-2032 will be launched to introduce a new PPP model that is capable of driving infrastructure projects based on user pay such as highways and in-kind payment such as land swap. In this respect, the Infrastructure Facilitation Fund is provided RM250 million to support the implementation of high-impact PPP projects in the infrastructure, social and security sectors.
•     GLC and GLIC committed to investing up to RM50 billion in 2023;
•     The EPF will continue the development of Kwasa Damansara, creating more than 6,000 job opportunities with a total investment of RM3 billion until 2025;
•     Khazanah Nasional will invest RM1 billion under Dana Impak in 2023;
•     Ekuiti Nasional Bhd (Ekuinas) preparing to invest RM100 million in Dana Asas for bumiputera companies with a minimum investment value of RM10 million for each investment;
•     The Ministry of Finance will smoothen the investment standards and ensure that the sustainability agenda is considered in the GLC investment process
•     An allocation of RM20 million to set up two new Urban Transformation Centres (UTCs) as well as maintain the existing UTCs;
•     Towards modernising transactions with the government, the process of document stamping and stamp duty payment to the Inland Revenue Board will be entirely online through the stamp assessment and payment system by 2024.
•     RM10 million will be provided to the Collaborative Research in Engineering, Science and Technology Centre (CREST) to develop applications based on radio frequency and Bluetooth technology for the automotive industry;
•     To attract more aerospace companies and encourage the expansion of existing companies, income tax incentives and investment tax allowances will be extended until Dec 31, 2025. The government will also provide RM20 million in the form of a matching grant to support the development of aerospace components by local industry players.
•     R&D activities are allocated RM364 million, which are led by the ministries of higher education, and science, technology and innovation.
•     An allocation of RM2.6 billion to FELDA, FELCRA and RISDA as the main agencies that regulate commodity activities.
•     Allocation of RM15 million to empower franchise entrepreneurs under the Vendor Capacity and Development Programme 2.0 and the Vendor Research and Commercialisation Grant 2.0.
•     Allocation of RM10 million to encourage the purchase of locally made products through the Buy Malaysian Made Products Campaign.
•     Tax deduction of up to 10% from aggregate income to individuals or corporations contributing to non-profit organisations focusing on sports development at the grassroots level.
•     For 2023, RM2.55 billion is allocated with a focus on Sabah and Sarawak.
•     Under the National Digital Infrastructure Plan (JENDELA) Phase 2 project, the government will provide 100% internet coverage in populated areas and fibre-optic coverage to nine million premises nationwide by 2025.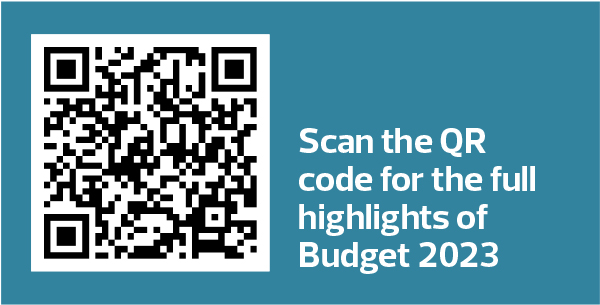 •     Extension of import duty and excise duty exemptions on imported completely built-up electric vehicles until Dec 31, 2024;
•     The government intends to introduce carbon tax to drive the environment, social and governance (ESG) agenda and is evaluating the carbon pricing mechanism.
Budget 2023 at a glance have 1884 words, post on www.theedgemarkets.com at October 20, 2022. This is cached page on Talk Vietnam. If you want remove this page, please contact us.