Thousands of residents in a poor commune in the northern central province of Thanh Hoa are calling for funding for a safer bridge.

Suoi Khanh Bridge has deteriorated
The remote mountainous commune of Co Lung in Ba Thuoc District home to a Thai ethnic group is located some 130 kilometres from Thanh Hoa City. Due to difficult terrain, travel has always been one of the biggest challenges for local people.

Suoi Khanh Bridge lies on one of the most important routes in Co Lung Commune. The bridge that serves over 2,000 residents in four villages has now seriously deteriorated.
According to the chairman of the Co Lung Commune People's Committee, Truong Van Thanh, the Suoi Khanh Bridge was built from wood in 1994.
The 25-metre wooden bridge has deteriorated over time," the official said. "We've had to repair it many times, especially after flooding seasons, which meant hundreds of children could not travel to school while adults could not go to work."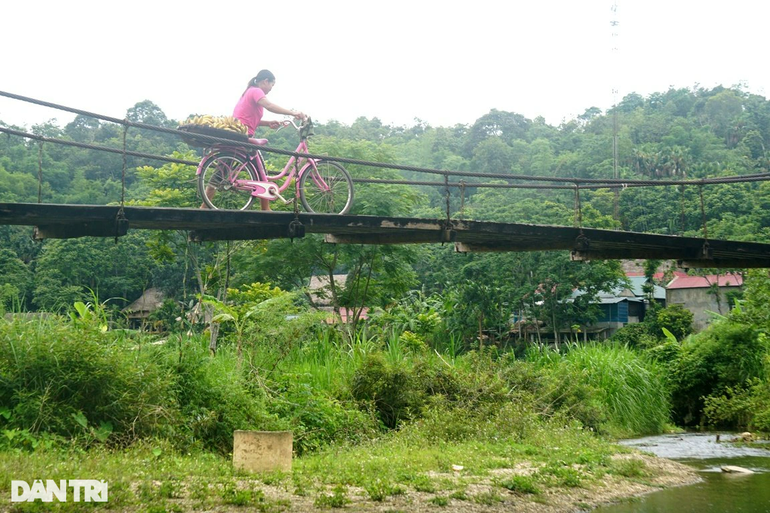 A local resident, Bui Thi Phuong, said that many people have fallen into the spring while travelling on the deteriorating bridge. Luckily most of the accidents occurred in the dry season and no fatal cases have been reported so far.

"But we never dare to travel on the bridge during flooding because it would be too dangerous," Phuong said. "We really hope that local authorities and kind donors would help us repair the bridge or build a new one so that we can travel safely."
Headmaster of Co Lung Primary School, Mai Van Xuan, said that about 100 students and some teachers cannot travel to school during the flooding season.
"We're very worried when flooding season comes," the teacher said. "Safety is always our top priority so we have to advise parents to let their children stay home during the floods. We really need a new bridge so that our activities won't be interrupted during the flooding season."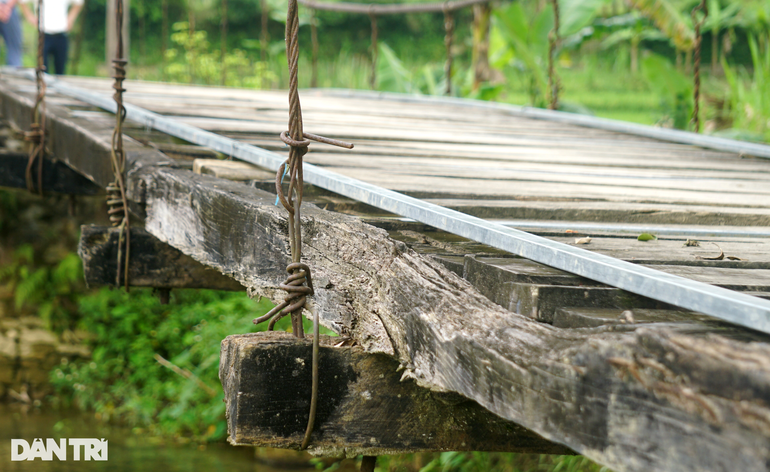 Chairman Thanh added that Suoi Khanh Bridge is one among 17 old wooden bridges in his commune. Local authorities understand the danger that people face when travelling across these bridges, but they have been unable to build proper bridges due to financial difficulties.

"It is estimated that we need at least VND500 million to build the new Suoi Khanh Bridge," he said.
If you can help, send donations to:

Co Lung Commune People's Committee, Ba Thuoc District, Thanh Hoa Province

Tel: 0972829699 Truong Van Thanh, chairman of the Co Lung Commune People's Committee
Bank account number: 3503201004482 at Agribank Ba Thuoc District branch, Thanh Hoa Province.
Account holder: Co Lung Commune People's Committee
2. Dantri/DTiNews Online Newspaper 3. Dantri/DTiNews' representative offices
New bridge offers safe travel for thousands in poor Thanh Hoa commune have 578 words, post on dtinews.vn at May 24, 2022. This is cached page on Talk Vietnam. If you want remove this page, please contact us.