Due to the Covid-19 pandemic, artisans have had to sleep at their workshops to finish decorating Nguyen Hue Floral Road for Lunar New Year 2022 in HCM City.
On January 12, at Mr. Van Tong's workshop in District 12, artworks to be displayed on Nguyen Hue Road were being painted.
This year the floral road's mascot is a family of tigers with cute expressions.
Mr. Van Tong said they were quickly completing the final stages.
This year, the company prepared for the worst scenario because of the pandemic. Workers followed procedures for preventing Covid-19.
"If someone does not feel well, he or she will be allowed to stay at home. And, if someone is infected with Covid-19, they will be kept in quarantine. I had Covid-19 and just recovered recently. To finish decorating the floral road on time, many artisans had to sleep at my workshop with their artworks," Mr. Van Tong said.
Pham Thi Ai Thuy – the architect who helps with designs of Nguyen Hue Floral Road – indicated that this year, the road would have many changes, both in decorations and materials.
On the road, a considerable number of enormous LED screens were installed on the road to recap noticeable events of Ho Chi Minh City in 2020 and honor doctors and nurses who had risked their life to fight Covid-19 disease.
This year, the Organizing Committee have a surprise for visitors. At the beginning of the road, two tigers will be placed to welcome them. Then, visitors must walk pass a forest before being able to observe the main mascot of the floral road.
"This is the biggest difference compared to other years. It is completely suitable for the feature of the mascot – the king of the jungle," Ms. Ai Thuy said.
Due to the pandemic, the Organizing Committee has been cautious. The forest is decorated in a way that will help people distance themselves from others. This forest is considered a "miniature green lung" which can create a shed for visitors.
Nguyen Hue Floral Road will open from 7pm on January 29 to 5pm on February 4 to serve residents and travelers who want to roam around during Tet Holiday.
Authorities of Ho Chi Minh City People's Committee aim to have a safe holiday while hosting the event.
Since November 2021, the Organizing Committee has come up with four plans to cope with four levels of the pandemic in Ho Chi Minh City, including opening time, time for methods of disinfection, prevention procedures, and limited number of visitors depending on the pandemic level.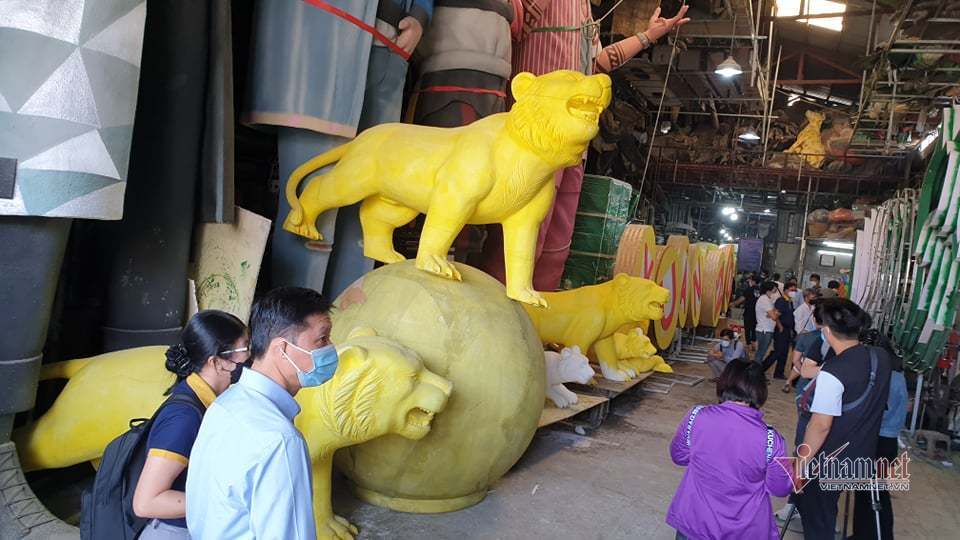 The workshop of artisan Van Tong in District 12.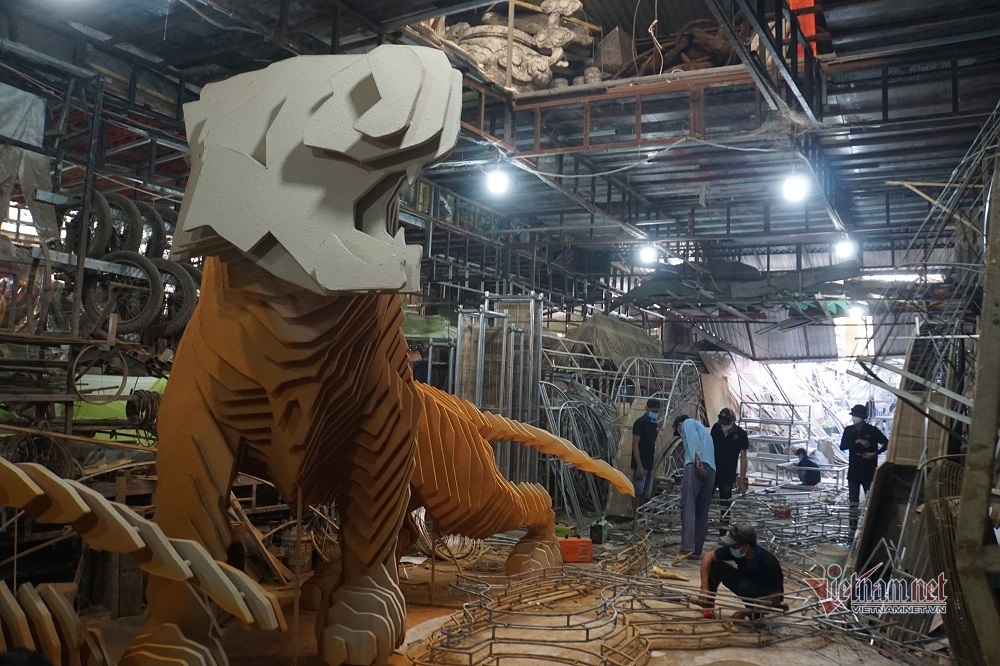 The mascot, which is the highlight of Nguyen Hue Floral Road, is carefully made.
Ms. Pham Thi Ai Thuy examines the mascot of Nguyen Hue Floral Road. In the picture are two tigers.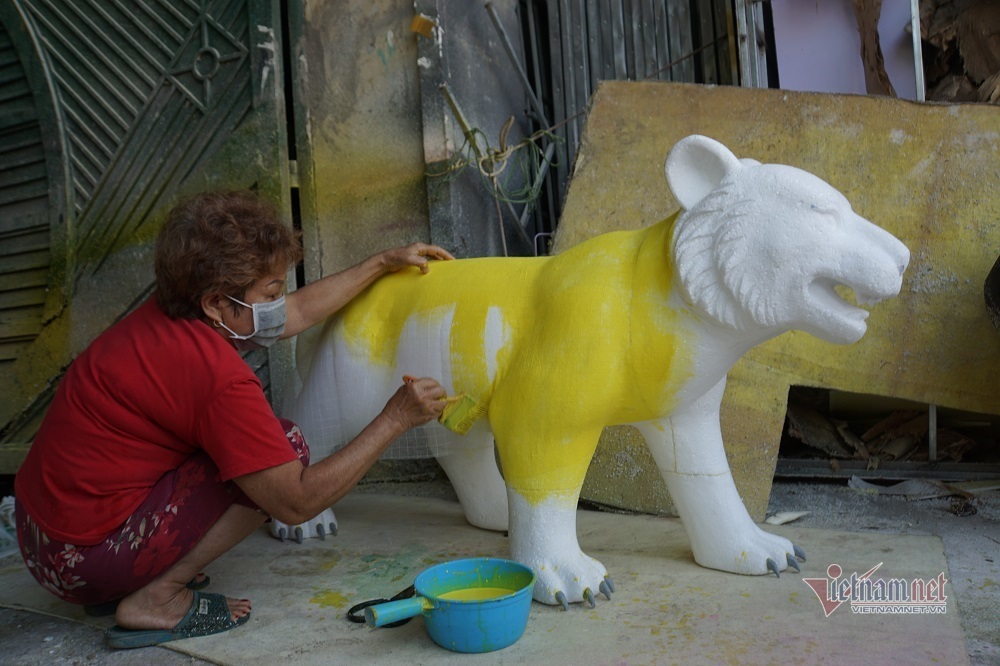 There will be over 50 tigers on the road.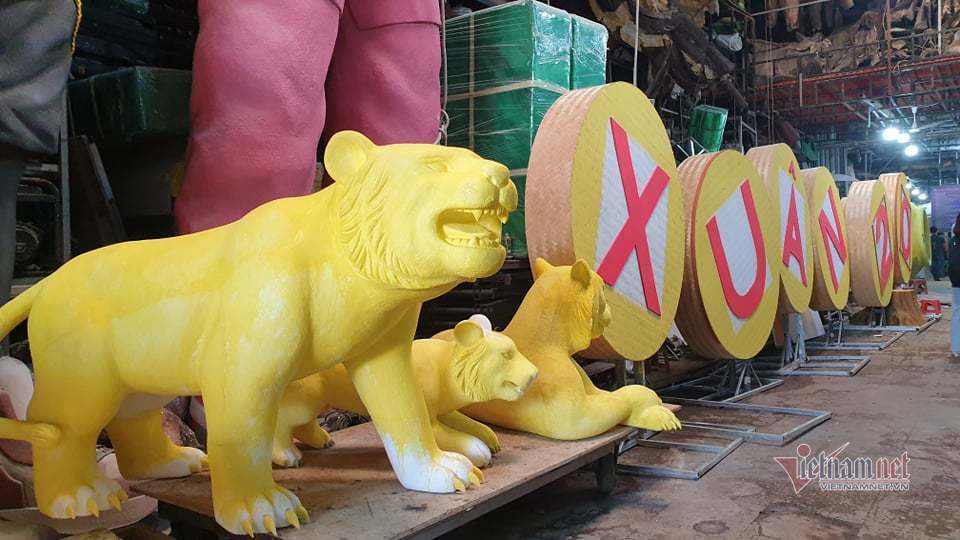 Mascots with perky expressions.
Seventy percent of the project has been done. Artisans are taking final steps to finish miniature scenes, big scenes, mascots of floral road.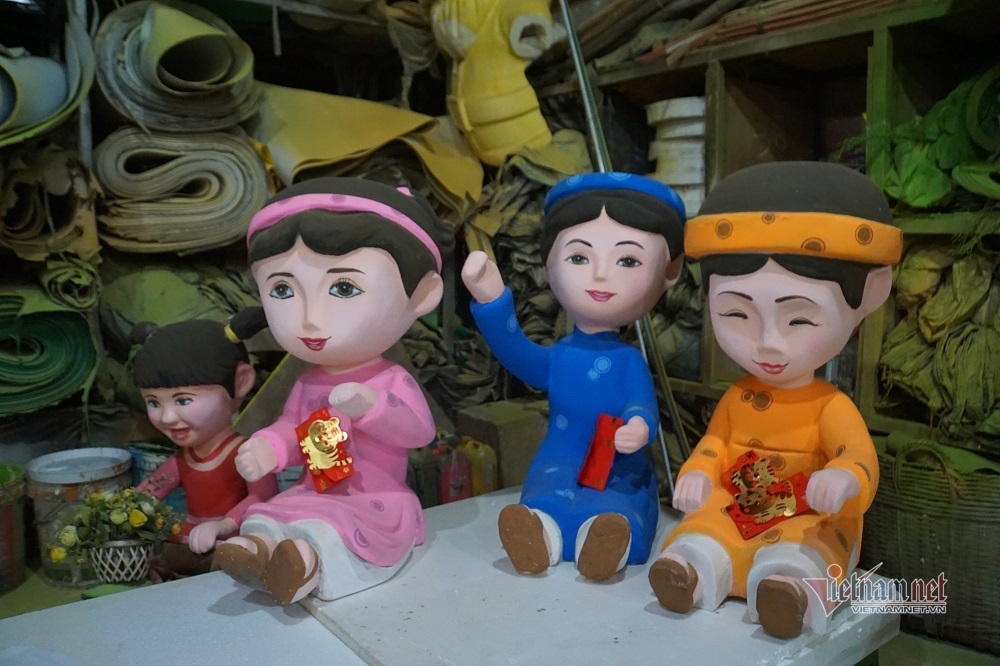 Miniature scenes of family members gathering around.
Tuan Kiet
The mascot for Lunar New Year 2022 on HCMC's floral road revealed have 858 words, post on vietnamnet.vn at January 25, 2022. This is cached page on Talk Vietnam. If you want remove this page, please contact us.