Bank of America initiates MSN with a Buy rating and PO of VNM198,600
Bank of America (BofA) recently initiates MSN VN, Vietnam's leading & unique consumer-tech group, a top ASEAN consumer pick, with a Buy rating and PO of VNM198,600. BofA expect ROEs to improve to 18% from 8% in 2019 in phase 2 of its transformation with 71% of the EBITDA growth driven by the group's consumer-focused business CrownX.
HSBC on January 7th also initiated at Buy with a with a TP of VND200,000. According to HSBC, Masan (MSN) is a consumer conglomerate, selling everything from sauces to financial services. "In 2021, the stock outperformed the country index by c53% (up 83% versus VN Index up 30%), but we see further upside ahead as Masan goes digital and taps into Vietnam's young and tech-savvy population. In this report, we examine its evolution and explore the synergies across its units", said HSBC.
The CrownX is the unifying retail consumer platform of Masan Consumer Holdings and WinCommerce. This company was established in the first half of 2020. The company is considered the Vietnamese version of the world's major retail giants such as Reliance Retail/Jio (India) or Alibaba (China).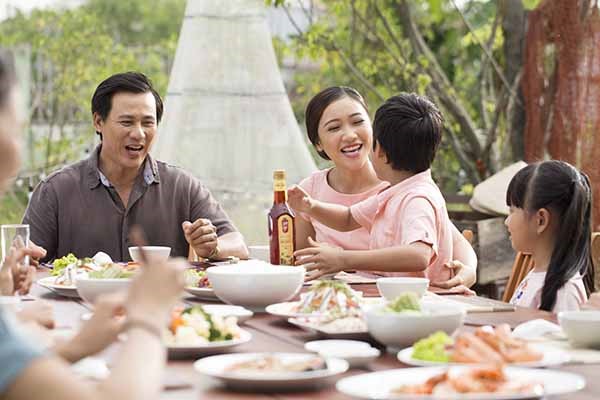 In May 2021, The CrownX cooperated with Lazada to accelerate the integration of the offline to online retail model.
The Covid-19 epidemic has accelerated the "booming" trend of e-commerce in Vietnam. However, the items served in the online shopping channel are mainly non-essential, high-value and low-frequency items such as electronics, fashion, and cosmetics.
Essential consumer goods, which account for 50% of the retail market and 25% of Vietnamese consumer spending, are not properly served online.
The synergy between WinMart/WinMart+ and Lazada's online platform will accelerate the modernization of Vietnam's retail industry.
Supermarkets and WinMart/WinMart+ stores will join forces with the leading e-commerce platform to sell essentials online with super-fast delivery to consumers. The Group also aims to remain profitable when the retail system expands through a plan to increase the contribution of exclusive brands, accounting for 20-25% of sales in modern retail channels, promoting the trend of shopping for necessities on online channels
Masan prioritizes accelerating the expansion of the mini-mall model at The CrownX. When going to WinMart+ stores under the mini-mall model, customers can simultaneously buy necessities, tea and coffee from Phuc Long kiosk, pharmaceutical products from Phano, experience Techcombank's financial services, and use telecommunications services from the Reddi network.
Especially, with the new regulation allowing the deployment of mobile money in Vietnam, Reddi can expand its customers to a group of consumers who do not have a bank account, which currently accounts for a large proportion of the population of more than 100 million in Vietnam.
In the last days of 2021, WinCommerce opens its first WinMart+ franchised stores. According to Masan, when the franchise model is replicated, consumers will save 5-10% for essential needs, producers and farmers will increase profits by 5-10%, franchised partners will increase profits by 5-10%.
Masan aims to operate 10,000 self-owned stores and 20,000 franchised stores, serving 30-50 million customers by 2025, a tenfold increase from the present.
Masan Consumer Holdings (MCH) continuously launches new products to meet modern consumer needs. MCH launched 36 new launches in the first 9 months of 2021, contributing 14.5% to the revenue growth of this period.
Besides, the business segments of Masan MEATLife (MML) also have positive results when combined with the WinMart/WinMart+ system. MML's meat products play an important part in WCM's strategy of focusing on fresh food while leveraging WCM's network to increase consumer reach.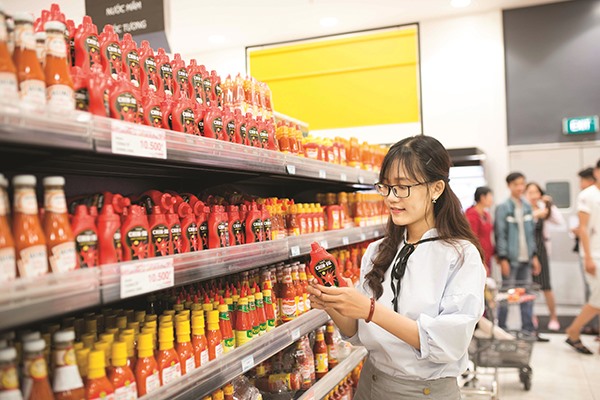 On 19th January, Masan announced its preliminary management and unaudited 2021 financial results for the fourth quarter ("4Q2021") and financial year ("FY2021").
Masan's consolidated net revenue reached VND88,629 billion in FY2021, a growth of 14.8% versus VND77,218 billion in FY2020, driven by strong year-over-year ("YoY") topline growth across nearly all businesses. 4Q2021 net revenue was VND23,828 billion, up 10.3% YoY. Excluding December 2020 feed revenue for a like-for-like comparison1, net revenue grew YoY by 16.6% and 17.0% in FY2021 and 4Q2021, respectively.
The CrownX ("TCX"), Masan's integrated consumer-retail platform that consolidates WinCommerce ("WCM") and Masan Consumer Holdings ("MCH"), grew net revenue YoY by 6.9% to VND58 trillion in FY2021.
WCM's net revenue was VND30.9 trillion in FY2021, relatively flat YoY despite starting 2021 with 618 less locations than at the start of 2020. While COVID-19 limited store expansion, WCM was able to open 388 net new WinMart+ minimarkets in 2021, with 284 net new stores opened in 4Q2021, giving WCM confidence in its store expansion plans and revenue growth profile for 2022.
MCH's net revenue grew YoY by 20.0% and 32.3% in FY2021 and 4Q2021, respectively, to reach VND28,764 billion and VND10,070 billion, respectively.
Masan Group – Top ASEAN consumer pick – according to Bank of America have 1026 words, post on vietnamnews.vn at January 20, 2022. This is cached page on Talk Vietnam. If you want remove this page, please contact us.