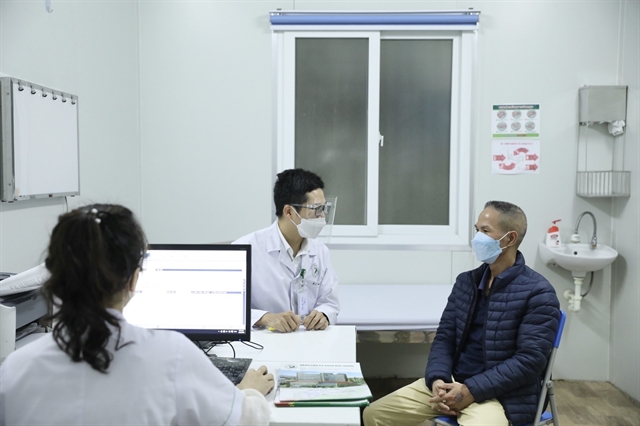 Đức Giang Hospital, the first State hospital to offer post COVID consultation in Hà Nội, opens their programme on Monday. — VNA/VNS Photo
HÀ NỘI — The Đức Giang General Hospital in Hà Nội plans to inaugurate a clinic for post-COVID-19 checkups and treatment, according to its director Nguyễn Văn Thường.
The facility will examine, screen and treat sequelae of the disease, and assess the need for intervention in nutrition, physical therapy and rehabilitation for patients after their recovery from COVID-19.
Meanwhile, Đà Nẵng General Hospital opened a clinic for post-COVID-19 consultation and treatment on Monday.
Vice Director of the hospital Nguyễn Thành Trung said more than two-thirds of COVID-19 patients, after confirmed recovery, were still left with several disorders that last for several months or even longer.
The condition includes a wide variety of symptoms affecting multiple organ systems, such as fatigue, shortness of breath, persistent cough, pulmonary fibrosis, blood clots, headache, anxiety, and loss of appetite.
Trung noted that post-pandemic syndrome often occurred in the elderly; overweight and obese patients; women with underlying medical conditions such as bronchial asthma, diabetes and chronic kidney failure; and critically ill patients. — VNS
Hà Nội hospital to open post-COVID-19 clinic have 421 words, post on vietnamnews.vn at January 25, 2022. This is cached page on Talk Vietnam. If you want remove this page, please contact us.