The Ministry of Health (MOH) has asked local authorities to strengthen surveillance to discover Covid-19 cases and any abnormal signs of clusters as a new coronavirus variant called Omicron has emerged.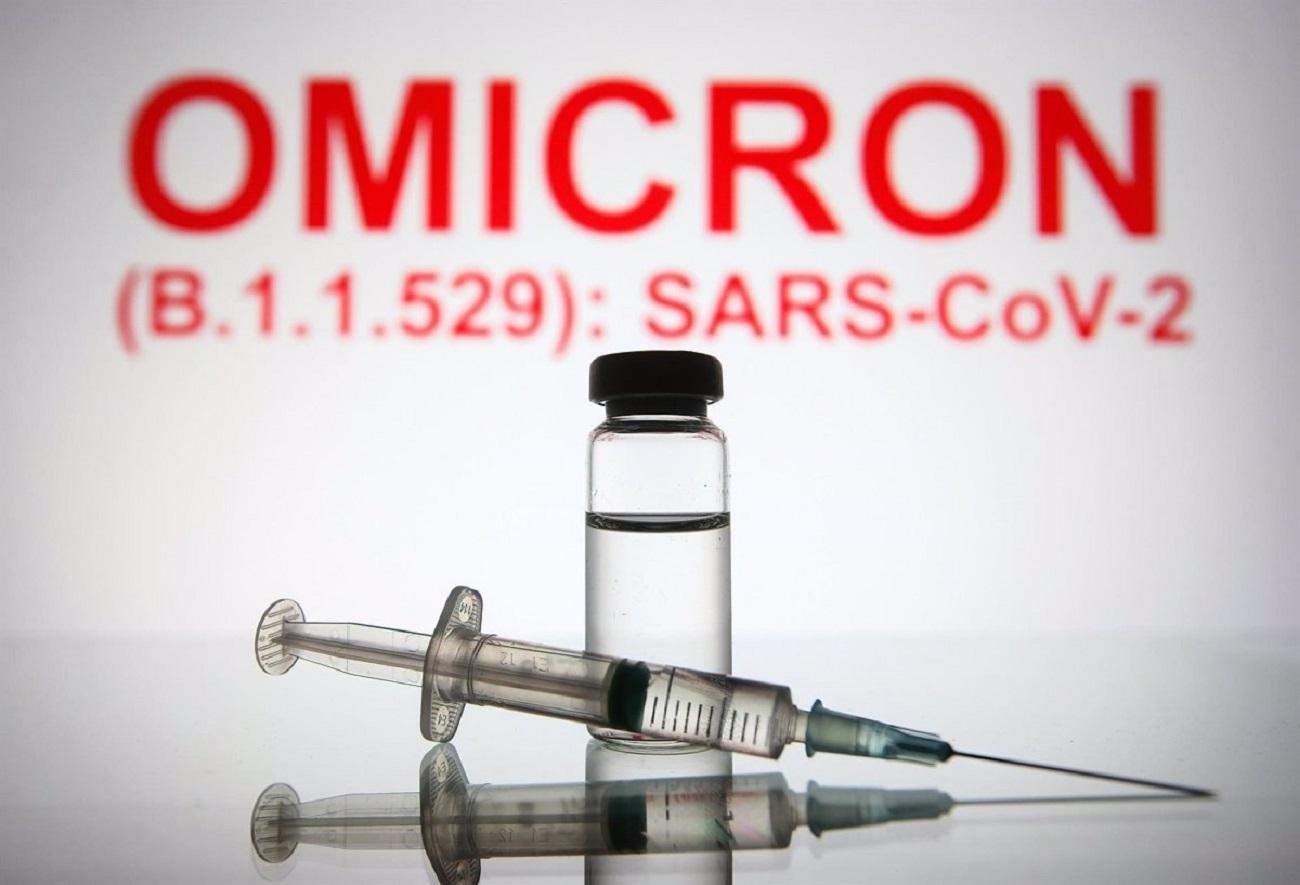 The World Health Organisation (WHO) on November 25, 2021 reported that the coronavirus variant it has named Omicron (B.1.1.529) was discovered in several African countries, such as South Africa and Botswana.
The first patient was a 30-year-old man in South Africa. He had fatigue, body aches with a minor headache, and itching, but no sore throat, cough or loss of taste.
According to scientists, the Omicron variant has 32 mutations in spike glycoprotein and is the most mutated of the SARS-CoV-2 viruses. It is predicted to spread faster than Delta.
Omicron cases have been discovered on several continents. Though epidemiologists think that it's too late to impose travel restrictions to prevent Omicron from spreading globally, many countries have banned passengers from the southern part of Africa.
Dr Do Van Dung from the HCM City University of Medicine and Pharmacy said it's still too early to come to a conclusion about Omicron. He believes that viruses have a common evolutionary principle, and that new variants will be more contagious but less deadly. He explained that if viruses cause many deaths, there will be fewer hosts for them to infect. Their virulence then tends to be less deadly.
Keeping high alert
According to MOH, Vietnam has not found any Omicron cases. The ministry has instructed the healthcare system to strengthen surveillance to discover any abnormal signs of hotbeds.
Prime Minister Pham Minh Chinh has requested MOH to keep a close watch over the pandemic situation caused by Omicron and frequently contact WHO to get updates about this variant, so as to propose effective measures to cope with it.
MOH has asked institutes of hygiene and epidemiology and Pasteur Institute to carry out genetic sequencing of suspected new variants, especially from people returning from southern Africa.
The ministry has asked the Government to stop international flights from and to South Africa, Botswana, Namibia, Zimbabwe, Eswatini, Lesotho and Mozambique, and to stop granting entry permits to people from these countries.
Grassroots healthcare
According to Dung, vaccine boosters need to be given to people with top priority – older people, people with underlying health conditions, and medical workers at Covid-19 treatment centers.
To cope with Covid-19, protecting people at high risk in order to to reduce mortality rate is a top priority.
Pham Duc Hai, Deputy Head of the HCM City Steering Committee on Covid-19 Prevention and Control, said all nCoV viruses are transmitted through the respiratory tract. One of the most important things people must do is wear a protective face mask, and follow the government's 5K (in Vietnamese: Khau trang – facemask, Khu khuan – disinfection, Khoang cach – distance, Khong tu tap – no gathering, Khai bao y te – health declaration) prevention principles.
Amid the risk of the new variant, Doctors Nguyen Thu Anh and Ngo Hoang Anh from Woolcock Vietnam said Vietnam should prepare thoroughly for all scenarios.
Regarding temporary measures, they said Vietnam should restrict the entry of people from countries with the variant, including Botswana, Eswatini, Lethoso, Mozambique, Namibia, South Africa, Zimbabwe, Hong Kong, Belgium and Israel. New names will be added to the list if necessary. The measures should be applied until scientists have a full understanding of the new variant, including the possible influences on vaccine effects, or until the healthcare system is ready and prepared for a new outbreak.
Circulating variants should be screened by either sequencing genes or using random TaqPath of collected patient samples.
Vaccination coverage must be sped up and booster shots given to people at high risk, including people over 65 years old, medical workers, and people with underlying health conditions, especially those vaccinated with non-mRNA vaccines (there are two mRNA vaccines from Moderna and Pfizer/BioNTech approved in Vietnam).
Moreover, it's necessary to consolidate the grassroots healthcare system and increase the capacity for PCR (Polymerase chain reaction) testing to be able to give results within 24 hours.
In theory, the combination of many mutants on spike protein could significantly reduce the effects of vaccines. Though scientists have not discovered the mechanism and the impact of the variant, Vietnam needs to be on high alert about the variant.
Vietnam works closely with WHO, US CDC to deal with Omicron threat
Vietnam is working closely with the World Health Organisation (WHO) and the US Centers for Disease Control and Prevention (US CDC) in its response to new coronavirus variant Omicron, according to Minister of Health Nguyen Thanh Long.
The Ministry of Health on November 30 held a meeting on the threats of the very concerning variant with WHO Representative in Vietnam Kidong Park, CDC Southeast Asia Regional Director John MacArthur, and Director of US CDC Vietnam's Global Health Security Programme Matthew Moore.
Long said as of November 30 morning, Vietnam has not recorded any case of COVID-19 with the new variant.
The ministry last week asked the government to halt flights to/from South Africa, Botswana, Namibia, Zimbabwe, Eswatini, Lesotho, and Mozambique, as well as suspend the issuance of visas for passengers coming from these countries.
The ministry has also asked to step up surveillance to promptly detect abnormal signs at COVID-19 outbreak clusters, and ordered the Pasteur institutes and the National Institute for Hygiene and Epidemiology to perform genome sequencing on suspect cases with Omicron, especially ones with a history of travel to southern Africa.
The WHO and CDC representatives all stressed the four important steps in dealing with Omicron, including enhancing testing and surveillance to detect the cases, speeding up vaccination, boosting the capacity of the medical system – especially at the grassroots level – to make them able to deal with growing outbreaks, and stepping up communication on COVID-19 prevention and control measures and making public the genetic sequences of COVID-19 cases for further analysis by researchers and experts.
At the meeting, leaders of the Health Ministry together with the representatives of WHO, US CDC in Southeast Asia and US CDC in Vietnam agreed to be ready to share the results of the genetic sequencing of COVID-19 cases.
Long said Vietnam to date had administered 120 million doses of COVID-19 vaccines and progress had been steady recently, especially with the rollout of vaccines for children aged 12-17 in more than 30 localities around the country.
He also urged the public to follow COVID-19 prevention and control measures but not to panic or become overly anxious in the face of the Omicron variant./. VNA
Ngoc Trang
What will Vietnam do to cope with the Omicron variant? have 1259 words, post on vietnamnet.vn at December 1, 2021. This is cached page on Talk Vietnam. If you want remove this page, please contact us.