As assessed by Automotive News, North America's No. 1 automotive weekly, VinFast's two VF e35 and VF e36 models will be an attractive new factor to help electric cars dominate at the most prestigious auto show on the planet.
A big stage for electric car stars
Automotive News said that the 2021 Show will see the "landing" of dozens of luxury electric vehicles, including their concepts and variants. The show is expected to be vibrant and attractive thanks to the involvement of not only purely electric vehicle manufacturers but also many traditional manufacturers that have started to produce zero-emission vehicles. Particularly, the unveiling of two Taycan sedan variants from Porsche, the new electric crossover Subaru from Fisker and especially the historic debut of VinFast, the first-ever electric automobile manufacturer from Vietnam is considered most notable.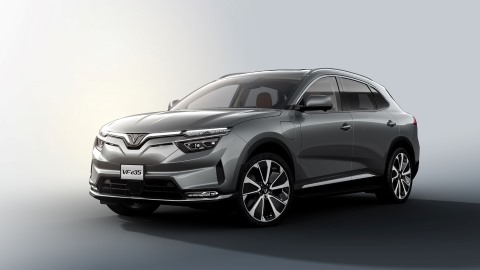 As revealed by Automotive News, VinFast will officially introduce to the US market VF e35 and VF e36 electric SUV models in the D and E market segments respectively. VinFast's centerpieces in the US market are expected to integrate smart technologies such as ADAS (Advanced Driver-Assistance Systems), featuring Lane Assist, Collision Warning, Driver Monitoring, Fully Automated Parking, Summon Vehicle, and more. Automotive News states that VinFast's technology and production capabilities can fully help the company realize its "American dream" as well as its strong global expansion strategy.
As scheduled, the VinFast EV Global Premiere press conference takes place on November 18 th , 2021, at 6:30 AM (GMT +7). Measuring more than 8,500 square feet, Vinfast's booth is located in the South Hall of the Los Angeles Convention Center (USA), next to the booths of many famous brands such as Toyota, Mazda, Honda, Volvo, Jaguar, Land Rover, Lincoln and Nissan, etc.
Automotive News went on that VinFast plans to open its first showroom in the US in 2022 and pre-orders from US customers will begin in the first half of the year. The Vietnamese automaker has just received $20.5 million US tax credit U.S. state of California for its commitment to sustainable investment, establishing its national headquarters for business activities and creating at least 1,065 new full-time jobs in the state.
Another model named in the Top 10 notable electric cars at Los Angeles Auto Show 2021 with Vinfast's e35 and VF e36 models is Fisker Ocean. First announced since January 2020, Fisker Ocean is equipped with an 80 kWh battery pack, allowing the car to run a distance of 400 – 480 km. Notably, the manufacturer revealed that this model will be produced in Austria by Magna Steyr instead of being produced domestically.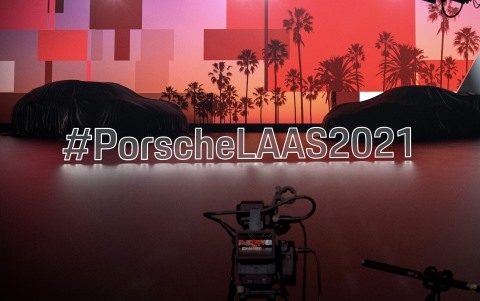 Having attracted a lot of attention with electric models at the previous LA Auto Show, Porsche is expected to bring two new variants of the Taycan family, including an electric wagon version to the LA Auto Show 2021. Unlike the Taycan Cross Turismo, the Sport Turismo will not have off-road design package. Additionally, the German sports car company will also launch a GTS variant in the lower segment Taycan Turbo. The car is equipped with a 93.4 kWh battery pack, with sporty style and performance.
The impatience of traditional car manufacturers
The global electric car competition is getting fiercer and fiercer with the market entry of many traditional car manufacturers. LA Auto Show 2021 reveals the presence of some legacy automakers including Subaru, Hyundai, KIA and BMW.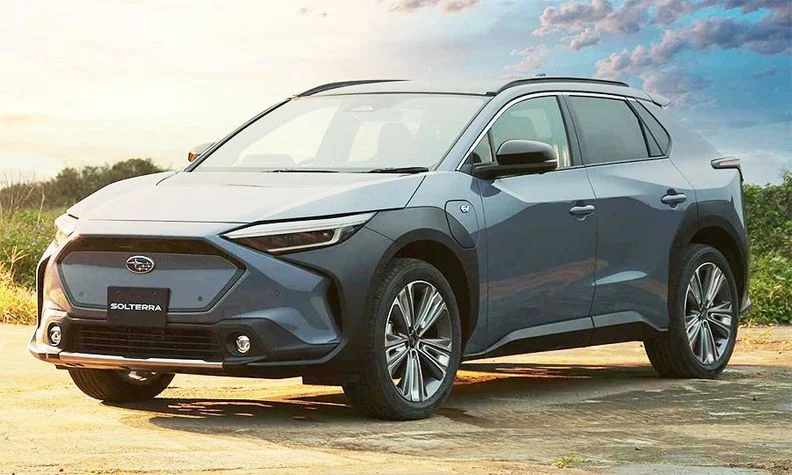 The Japanese manufacturer will launch its first-ever all-electric SUV Subaru Solterra at the Los Angeles Auto Show. The Solterra is built on the e-SUBARU Global Platform, a new dedicated EV platform from Subaru. This made in Japan car is expected to be sold in the US in the second half of 2022.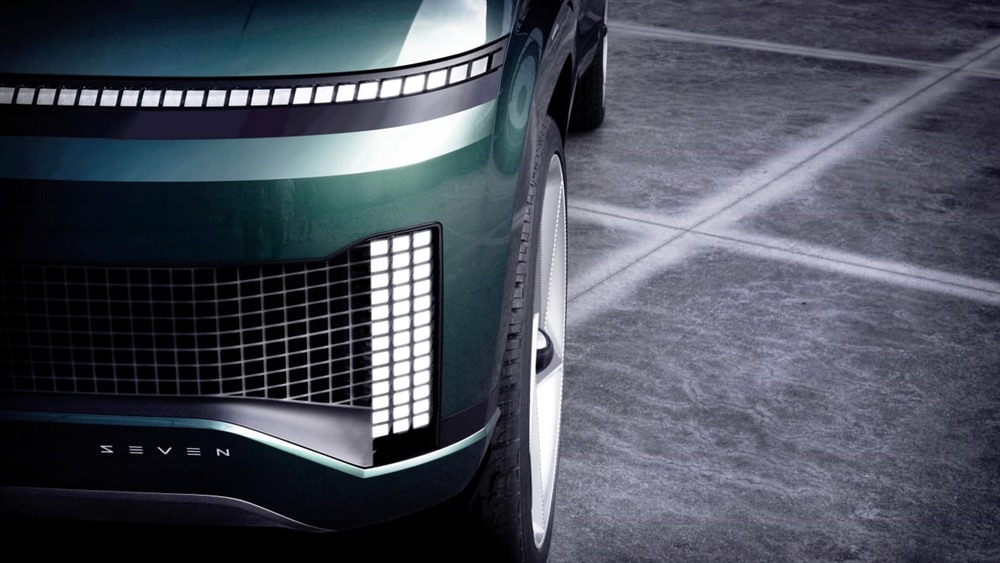 Meanwhile the South Korean Hyundai is planning to debut its Seven EV concept that previews its upcoming Ioniq 7. The manufacturer said that there's a "premium and personalized lounge ambience," with sustainable materials and an emphasis on eco-friendly in its Seven model.
Hyundai's counterpart in South Korea KIA also involves in the electric vehicle competition. This year, the company will bring to Los Angeles the EV9 concept possibly previewing a three-row large electric SUV in the future built on Hyundai Motor Group's dedicated electric vehicle architecture.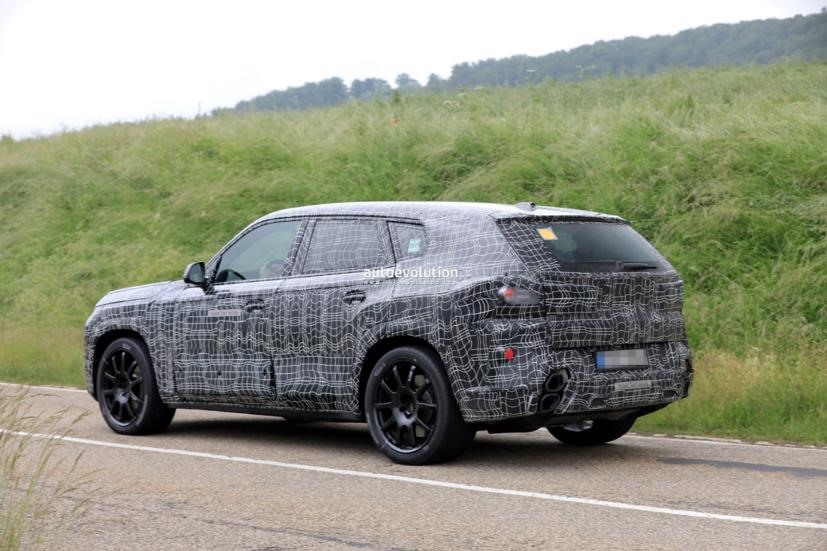 With no purely electric vehicle, the German luxury carmaker BMW only introduced its plug-in hybrid SUV concept to the Show. It is revealed that the new flagship M SUV by BMW will have three variants, including a plug-in hybrid V8 with a capacity of 750 horsepower. Production of the two-row model should begin in late 2022 at BMW's Greer, S.C., assembly plant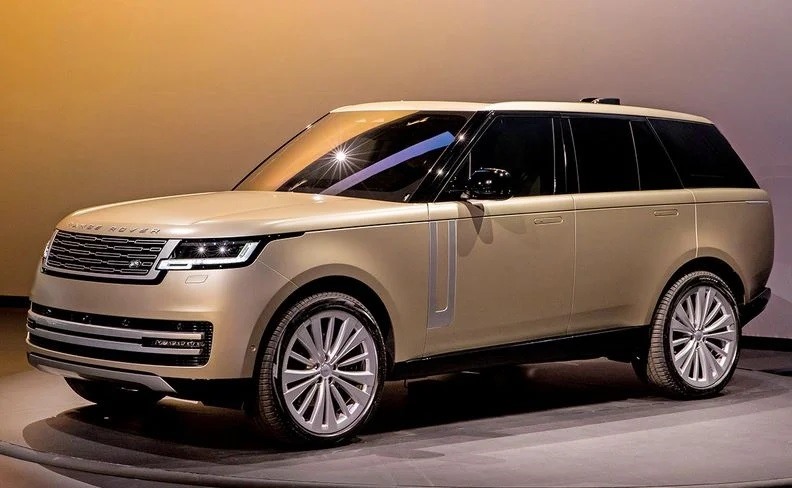 Apart from popular luxury electric vehicles, after a year of interruption because of COVID-19 pandemic, internal combustion engine models from well-known manufacturers also awaited by the public. This year, Jaguar Land Rover will show off the 2022 Range Rover Redesign for the first time. This is the 5th generation of the luxury SUV flagship launched 51 years ago. Meanwhile, Japanese car manufacturer Nissan will unveil Nissan Rogue, a more powerful version of the best-selling compact crossover. Rogue 2022 has a 1.5-liter turbocharged three-cylinder which increases horsepower by about 10% and is more fuel-efficient than the current generation.
In 2021, the media and industry days, LA Auto Show will take place on November 18 th , 2021 and doors are open to public until the end of November 29 th , 2021 (Vietnam time).  The 2021 Los Angeles Auto Show, one of the largest auto shows in the world, is expected to attract millions of visitors. Particularly, the debut of the duo VF e35 and VF e36 at 6:30 am on November 18 th , 2021 (Vietnam time) is assessed as one of the most anticipated moments at this event.
The prestigious Los Angeles auto show dominated by high-end electric vehicles have 1192 words, post on vietnamnews.vn at November 14, 2021. This is cached page on Talk Vietnam. If you want remove this page, please contact us.