After shopping centers in Ho Chi Minh City reopened, long lines of people were waiting for payment at fashion shops.
Many customers said: "Why it is so crowded?". The piles of clothes at payment counters even caused some impatient people to leave.
Stores of famous brands like Zara, Uniqlo or Muji in HCM City have been crowded recently.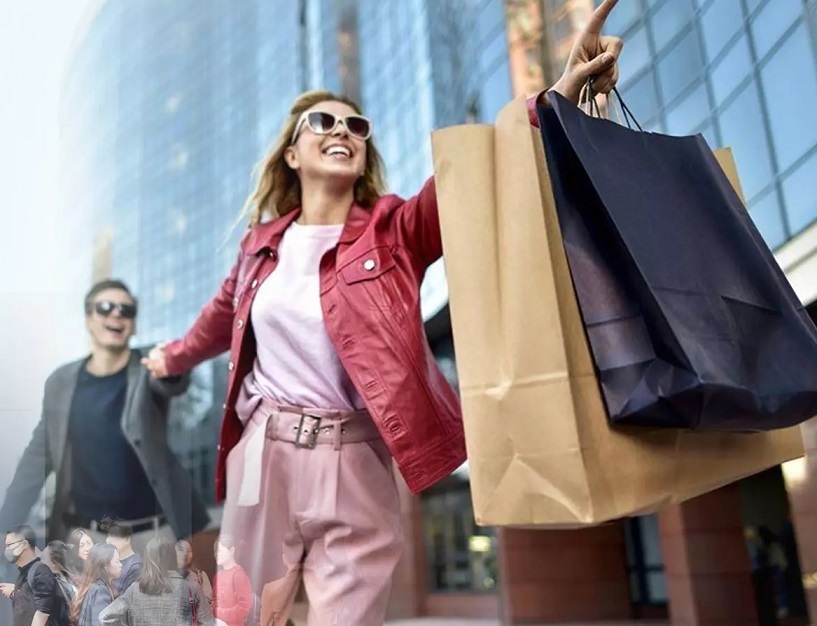 Illustrative image.
According to a representative of an international fashion business in Vietnam, revenue in the post-lockdown period of this firm has increased dramatically. The number of customers has risen sharply, although this company has opened more stores. Recently, this firm also launched an e-commerce channel to meet the needs of Vietnamese customers.
According to Consumer Psychology magazine, shopping 'therapy' helps combats persistent depression and stress. While shopping, the brain releases endorphins and brings positive thoughts.
In China, people have the habit of shopping while traveling. The rich in the country have spent a lot of money on shopping recently. China is becoming a bright spot in its jewelry business, with retail sales up about 30 percent year-on-year, Tiffany said.
Many luxury fashion brands such as Louis Vuitton, Hermès, Gucci and Prada have witnessed a rapid recovery in sales when reopening their stores in China.
Hermès store in Guangzhou (China) has set an unprecedented record: US$2.7 million in revenue in just one day. Analysts say that the long period of separation is the reason why people rush to buy branded goods to release anger.
Similarly, in South Korea, long lines of shoppers queued in front of Chanel store in Seoul. Lotte Center spokesman Moon Ho-ik said that the eagerness to own high-end items comes from the desire to shop after tiring days because of living with the epidemic and being restricted in many ways, such as not being able to travel abroad or group up.
Claudia D'Arpizio, Bain & Co's expert in luxury goods, said that people are returning to stores, although it is still not at the level before the pandemic. But it is clear that there is the trend of 'revenge shopping' for consumers who still have income during the pandemic. To a certain extent, this has also started to appear in Europe."
"Revenge shopping" or "revenge buying" is not a new term. As defined in the Collins Dictionary, revenged spending refers to purchasing out of excess excitement to overcome frustration or repression.
The act of revenge spending does not apply to FMCG (fast moving consumer goods) or other necessities but only to products that are not necessary for daily use, such as branded clothes, fashion accessories, expensive electronic devices.
Despite its recent emergence, the concept is believed to have originated (or at least emerged) in China in the 1980s. In the wake of the pandemic, revenge shopping has taken on a different meaning. This is the desire to shop to make up for lost time because of social distancing.
Analyst Catherine Lim at Singapore-based Bloomberg Intelligence said pent-up demand after two months of lockdowns from February to March caused consumers to crave more luxury goods. "Consumers are certainly healing themselves after the fear the outbreak has created," she said.
The pandemic has been a nightmare for retail giants, especially the fashion industry. Market research firm McKinsey forecasts the $2.5 trillion global fashion (apparel and footwear) industry to lose around 27-30% of its revenue in 2020, while the luxury segment – including fashion, accessories, watches, jewelry and high-end cosmetics – will be further affected, with sales down approximately 35-39%.
The fashion and luxury sectors have never experienced anything quite like this, said Thomas Chauvet, head of luxury equity research at Citigroup.
Everything happened quickly, causing significant damage and covering a global scale. The nationwide blockade orders have closed the retail and tourism system once again. The growth rate in 2021 is forecast to decrease from 10% -19%. Profits of luxury brands are expected to drop 60% this year and will recover by only half next year. Bain predicts a global recovery will only kick in between 2022 and 2023, with Chinese customers contributing nearly half of total sales in 2025.
Although revenge shopping is the lifeline for the retail industry, the market situation still faces many difficulties. The pandemic has dealt a harder-than-expected blow to low-income consumers who have had to tighten their belts even more.
However, revenge spending is not a general trend of global consumers, nor will it last for long. With more people losing their jobs and incomes falling, this initial response is likely to fade as more consumers worry about the financial crisis and recession occurs.
Business opportunities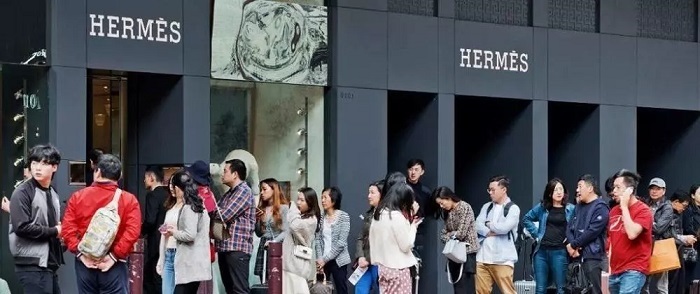 Illustrative image.
Retail stores will gradually reopen to welcome customers. "Cash flow will return, because pent-up demand of consumers has been restrained in recent times," said Michael Kokalari, chief economist of VinaCapital Group. He said that many young people have delayed their weddings because of the epidemic, but they will increase their jewelry purchases after lockdown.
Assessing the needs of Vietnamese consumers, Matthew Powell, Director of Savills Hanoi, said that due to travel restrictions, customers in Vietnam have mainly shopped for luxury goods at home, instead of going to other markets like Hong Kong, London, Paris or Singapore.
In addition, Vietnam's average income in recent years has increased markedly, accompanied by a significant increase in the middle class, which has expanded the target market of fashion brands as well as luxury retail businesses.
According to a report from BSC, large enterprises in the consumer industry are planning to expand their store chains with a new opening rate of 15-25% this year. BSC believes that retail consumer businesses in 2022 will recover thanks to the expansion of chain stores, recovering income and increasing consumer purchasing power, especially the "revenge shopping" push.
Doan Van Hieu Em, General Director of Mobile World, said that despite the epidemic, the company has tried to seize every sales opportunity in the new conditions. At the same time, it has quickly applied technology solutions to continue serving customers, reducing costs to protect cash flow.
"With the easing of social distancing measures in many provinces and cities across the country from the second half of September, business activities are expected to prosper. We have prepared many plans for this comeback to boost sales in the last months of the year," said Hieu Em.
Looking at the market potential, foreign brands such as Uniqlo, Muji, and others are quickly taking advantage of this opportunity to open more stores in Hanoi. They also are taking advantage of online sales channels to increase coverage. If domestic enterprises don't seize the opportunity, they will continue to lose at home, following the foreign giants.
Duy Anh
'Revenge shopping', a chance for economic recovery have 1326 words, post on vietnamnet.vn at November 22, 2021. This is cached page on Talk Vietnam. If you want remove this page, please contact us.