The Civil Aviation Authority of Vietnam (CAAV) is investigating the cause of a collision between two planes at Noi Bai International Airport in Hanoi.
Two Vietjet Air planes collide at Noi Bai International Airport in Hanoi on November 27.
An investigation team from CAAV on Monday morning started assessing the damage to the two planes, working with the crew members and checking the pilot cabin of the plane that caused the collision on November 27.

According to a report from CAAV, the incident happened at 6.12 pm on November 27 when a Vietjet Air plane VN-A544 taxiing into its parking area after landing suddenly hit the wing of another Vietjet Air plane VN-A636 parked nearby.
"Plane VN-A544 which was carrying 127 passengers from Dalat City, was taxiing to parking area 52D and the passengers were still on the plane," the report said. "It then suddenly hit the wing of Plane VN-A636 which was parked at bay 52C. The collision caused the wing of the plane VN-A636 to break. Luckily all the passengers and the crew members were safe."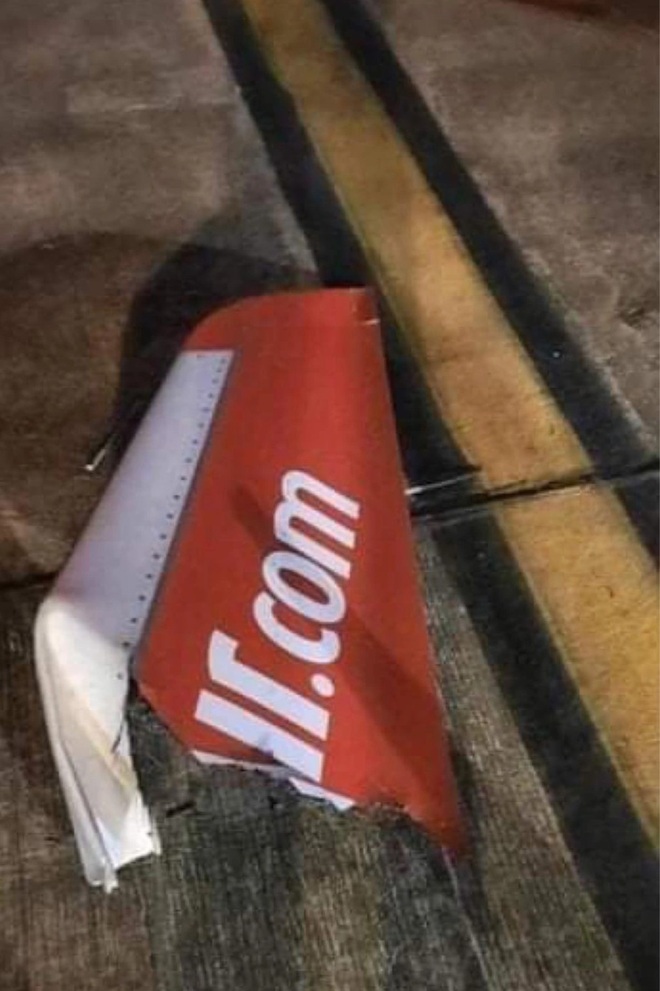 A piece of the wing fell down
Vietjet announced that they suspended all flight crew members during the investigation.

Two Bamboo Airways planes also collided at Noi Bai International Airport in Hanoi on November 2 when one plane which was about to leave Noi Bai for Phu Quoc suddenly hit another which was being parked at the airport. Both planes suffered minor damage. None of the passengers on the flight were injured.
CAAV investigates plane collision in Noi Bai have 480 words, post on dtinews.vn at November 29, 2021. This is cached page on Talk Vietnam. If you want remove this page, please contact us.