The Ministry of Health is working on a plan to give vaccination against Covid-19 for children aged 12-17, said Deputy Minister of Health Do Xuan Tuyen.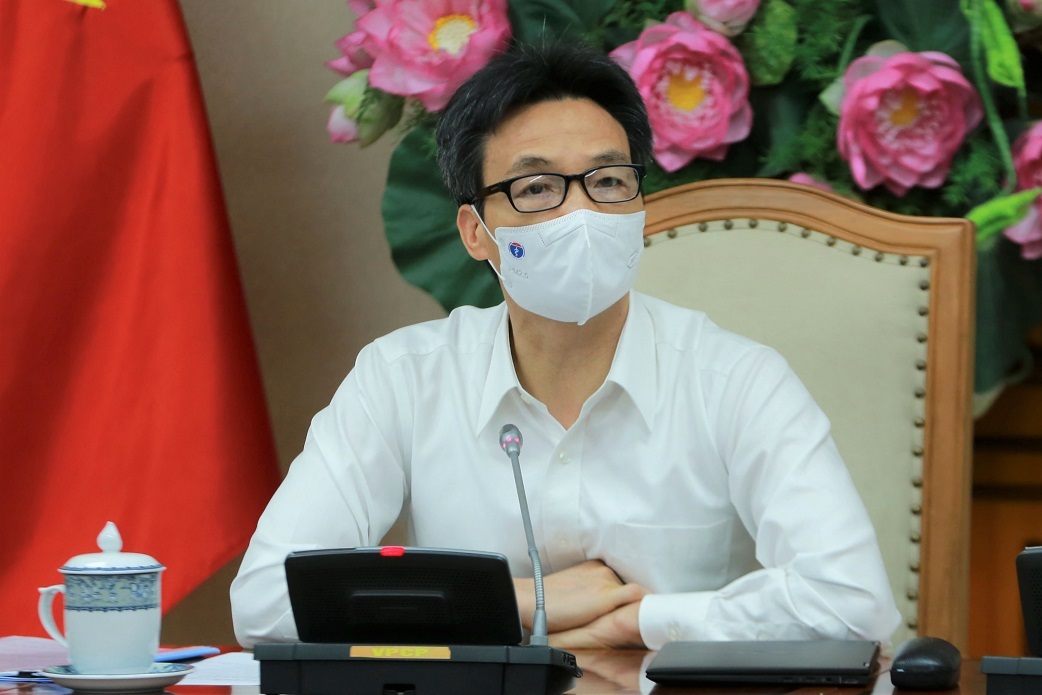 Deputy Prime Minister Vu Duc Dam. Photo VGP/Dinh Nam.
"It is expected that on October 15, the Ministry of Health will issue guidelines on vaccination for this group of children," said Mr. Tuyen.
The health official informed that the Ministry of Health would strive to administer two doses of vaccine for 95% of the total 8.1 million children aged 12-17 in the country in Q4/2021.
The Ministry of Health is compiling statistics on the number of children aged 3-11 in Vietnam and consulting experts and scientists to get ready for vaccination instructions for children at this age group when the vaccines are available.
"Along with the general vaccination campaign across the country, the education and health sectors plan to organize vaccination program for kids of different age groups in order to gradually reopen schools," said Deputy Minister Tuyen.
"Right now, the Ministry of Health has to collaborate with the Ministry of Education and Training and the Ministry of Information and Communications to organize registration of vaccination for children aged 12-17, so that when the vaccine arrives at the end of October we can organize the fastest and safest vaccinations for the children," said Deputy Prime Minister Vu Duc Dam.
Mr. Tuyen asked localities to direct their departments of Education and Training to review and assess the pandemic prevention and control work in order to allow students to return to school.
At a working session with the Ministry of Education and Training this week, Mr. Dam said that the Government has issued a resolution that sets a target of basically controlling COVID-19 in the whole country by the end of this year, returning to the new normal situation. Therefore, the Ministry of Education and Training's plans should match that goal, he asked.
So far, over 57 million doses of COVID-19 vaccines have been injected for people aged 18 years old and above across the country, including over 39 million people, or 54 per cent of the total adults, receiving the first shots, and 16 million others, or over 22 per cent, have got the full two shots.
Thanh Hung
Vietnam plans to fully vaccinate children aged 12-17 by year-end have 618 words, post on vietnamnet.vn at October 14, 2021. This is cached page on Talk Vietnam. If you want remove this page, please contact us.