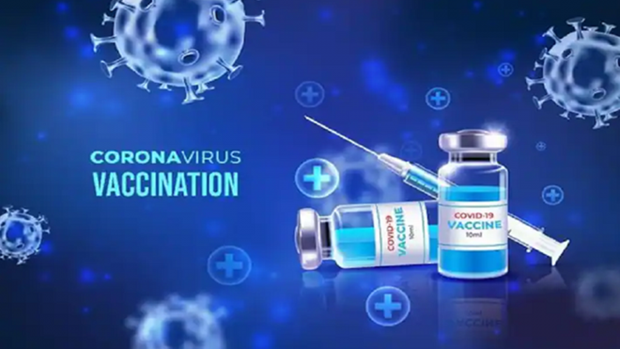 Việt Nam is encourage international cooperation on vaccine supply.VNA/VNS Photo
HÀ NỘI —  Proactive international cooperation on the sharing of vaccines was emphasised by Việt Nam at a high-level joint discussion held at the 76th United Nations General Assembly in New York, USA on September 22.
Việt Nam values and supports the United Nations as the global governance system responding to today's complex challenges. Việt Nam is putting all its efforts in the fight against COVID-19 and appreciates the support of the COVAX programme and UN organisation for supporting vaccines, equipment and medical supplies, as well as policy advice on epidemic prevention and post-pandemic recovery.
From the very beginning, Việt Nam was one of 190 countries participating in the COVAX mechanism and was included on the list of countries during the initial rollout.
The Vietnamese Government has always taken timely and sometimes drastic actions in the fight against COVID-19, particularly in response to the development of dangerous new variants such as Delta, Belta, Alpha, Gamma, etc. The rate of infections and deaths have dramatically increased in many countries worldwide, including Việt Nam.
Preventive measures have been implemented, such as contact tracing, social distancing and travel restrictions to reduce community spread. On the other hand, the groundwork to live with COVID-19 has been laid out, in line with the most effective solution – a nationwide vaccination campaign. According to the recently updated data on the National Immunization Portal, by October 10th, Việt Nam has vaccinated nearly 55 million doses, of which 15.5 per cent of the population have been injected with two doses and 24 per cent with one dose. That proportion is less than 1 per cent for low-income countries around the world.
From Việt Nam's perspective, the most urgent task at present is to control the COVID-19 pandemic through international cooperation, especially prioritising the provision of vaccines to people in countries with low vaccination rates and creating conditions for developing countries to produce and participate in the supply chain of vaccines.
Proof of this policy is the supply and transfer of Abdala vaccine production technology between Việt Nam and Cuba. From now until the end of 2021, Cuba will deliver 10 million doses of Abdala vaccine and is willing to send experts to Việt Nam for vaccine production technology transfer.
Currently, eight approved vaccines are in circulation in Việt Nam. They are; AstraZeneca (U.K), Moderna (USA), Janssen (Belgium), Vero Cell (China), Sputnik V (Russia), Hayat-Vax (UAE) and Abdala (Cuba). This is thanks to the Vietnamese Government's efforts in international cooperation in vaccine delivery, to help Việt Nam gain herd immunity and leave no one behind.
The profound effects of the pandemic have revealed some drawbacks of the global governance system. The Vietnamese Government believes that only hard endeavour, based on diligence and self-help of each country together with cooperation and coordination among all nations on vaccine production technology, can turn these challenges into opportunities. Areas for development include accelerating the digital transformation and the application of new technologies to improve productivity, competitiveness and resilience of the economy. — VNS
Việt Nam promotes international cooperation on vaccine supply have 686 words, post on vietnamnews.vn at October 28, 2021. This is cached page on Talk Vietnam. If you want remove this page, please contact us.