HASU, developed by young female IT expert Ngo Thuy Anh during a special time – the first wave of Covid 19 in Vietnam, has become the first application on comprehensive healthcare for people aged over 50 in Vietnam.
The Covid-19 pandemic has caused unprecedented damage, pain and loss to people around the world. Many people lose their jobs or have to work online with less income, children are unable go to school, and sick people do not dare to go to the hospital for treatment for fear of Covid infection. We have all been affected, more or less. But perhaps, the most vulnerable during the pandemic are the elderly.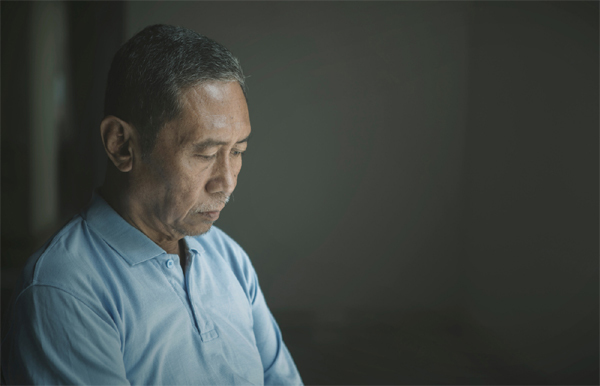 Elderly people are vulnerable in Covid-19 and the technological race
Physically, elderly people, due to the natural aging process, with at least one underlying disease, are the most vulnerable to the SARS-CoV-2 virus and most likely to be seriously infected.
For their social and mental wellbeing, Covid-19 limits activities that are helpful to the elderly, such as exercising in the park, joining clubs for the seniors, meeting friends, or simply gathering at public sites. Unlike young people, who can work, study, communicate, play, shop, even get medical care online, the elderly do not have such means, partly because they are not as familiar with using technological devices and also because of the lack of suitable technology platforms for them.
Fears about old age, illness and concerns about Covid-19, together with increased isolation, the difficulty in relating with children and grandchildren all combine to make the elderly feel even more lonely, whether living with or without children.
Bearing that in mind, a young woman named Thuy Anh launched HASU startup to help the elderly access to healthcare during the pandemic.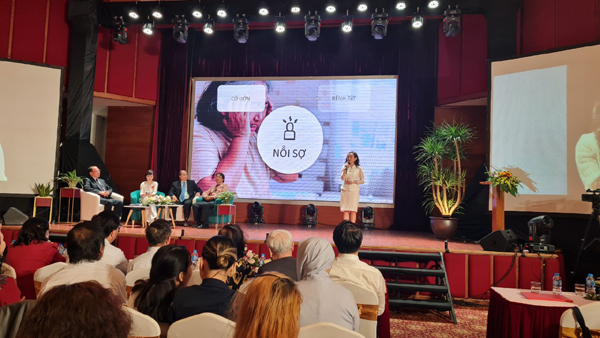 HASU CEO Ngo Thuy Anh talks about her startup journey at a seminar.
HASU application is a healthcare assistant for the elderly people with 3 key functions:
1.            Meeting the need of the elderly's physical health through a system of lectures, health advice as well as self-exercising instructions at home.
2.            Taking care of their mental health with meditation exercises to help improve sleep, relieve stress. Online courses are also included in music, singing, drawing, and foreign languages. In addition, HASU includes entertainment options.
3.            Easing communication with others through online forums and geographically based groups to combat social isolation.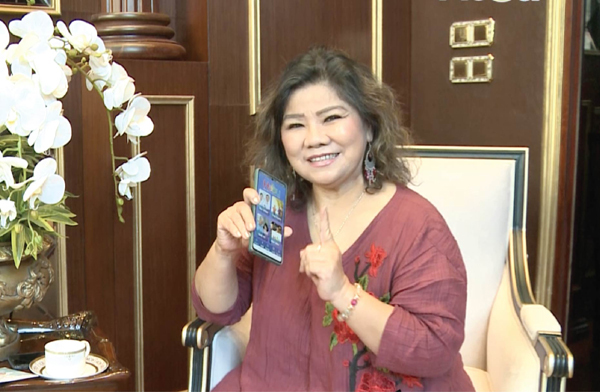 Senior singer Thanh Hoa, 71, teacher for vocal course in HASU app.
"When the pandemic broke out, I wondered what can I do to help the elderly who are my grandparents and parents have the tools to actively take care of their health, not only physically but also mentally, so that they can live happily and enjoy life to the fullest? In the context of the pandemic, technology is the best solution," CEO Thuy Anh explained how her HASU startup was born.
According to Thuy Anh, who got a master degree in the US and the founder of four tech projects, it was not an easy journey to bring technology to the elderly, as due to their age, they face greater difficulties using and accessing technology.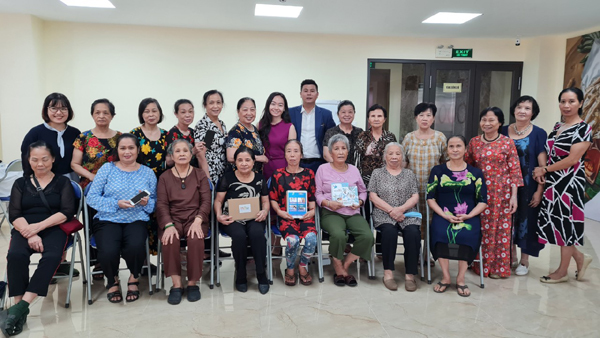 A training session held by HASU for an elderly club.
HASU has cooperated with clubs, agencies and organizations to organize offline and online training series to train elderly people to use smartphones and tablets, how to install and use applications; give them free accounts to use HASU application, and donate equipment to those who are in difficult circumstances.
HASU technology solutions for the elderly have been recognized, praised and recommended by the elderly, their children and grandchildren, and organizations for the elderly. So far, tens of thousands of elderly people across Vietnam have used HASU to exercise, entertain, and connect with each other every day.
This app has won awards of many startup competitions including the First Prize of Youth Co:lab 2020 Social Impact Contest, Top 3 Entrepreneurship World Cup (National round), Finalist in Entrepreneurship Asian Cup; Top 10 National Innovation Competition Techfest 2020, Top 10 Community Entrepreneurs Blue Venture Award 2020…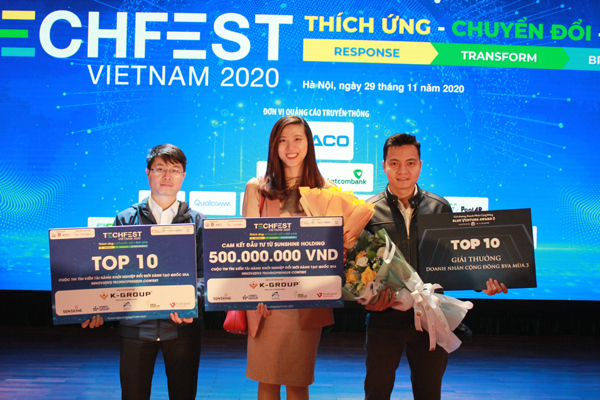 HASU representative at the final of the National Innovation Startup Competition TECHFEST 2020.
Along with the popularity of the Internet and smartphones, HASU wishes to become a companion and indispensable assistant in the lives of the elderly, helping them lead a healthier and more fulfilling lives so that old age is no longer an obstacle.
The problem of population aging is not unique to Vietnam. The fears and difficulties of aging people are the same everywhere in the world. Therefore, HASU's goal and opportunity in the near future is to serve the elderly not only in Vietnam but also in other countries, especially those with similar backgrounds such as Japan, South Korea, and Singapore.
PV
The young female CEO and Vietnam's first app for the elderly have 870 words, post on vietnamnet.vn at October 28, 2021. This is cached page on Talk Vietnam. If you want remove this page, please contact us.