Amateur and professional voiceover artists around the country are invited to a dubbing contest called Thanh Âm Kỳ Diệu (Magical Voices), which is being held in HCM City.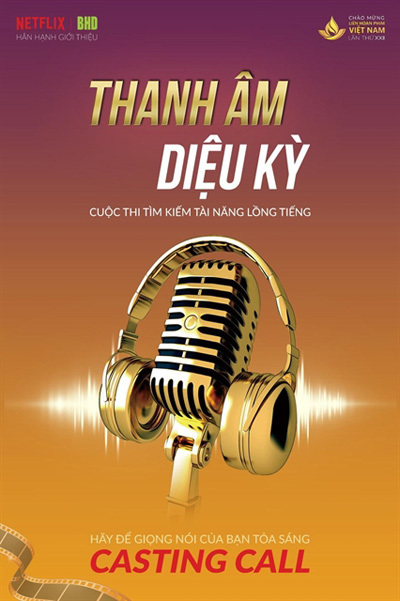 Amateur and professional voiceover artists are invited to take part in Thanh Âm Kỳ Diệu (Magical Voices), a dubbing contest in HCM City. Photo from the contest's organiser
The competition is open to people aged 16 years old and older, introducing them to 'dubbing' in the film industry.
The event coincides with the 22nd Vietnam Film Festival, organised by the Ministry of Culture, Sports and Tourism in Thua Thien-Hue Province on November 20.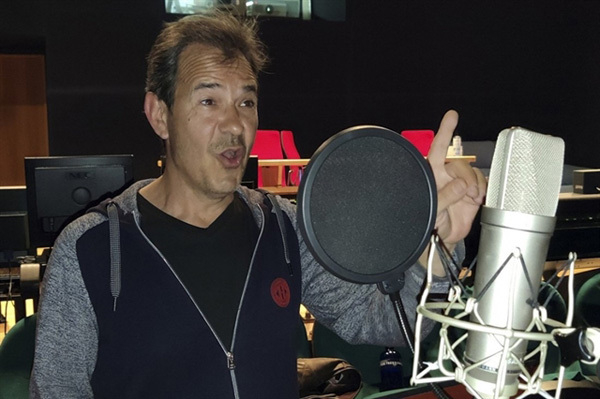 Participants will compete for the opportunity to put their skills on show in new film projects — Photo from the contest's organiser
The participants will have the chance to learn the knowledge, skills and experiences required for dubbing, mixing or re-recording – a post-production process used in filmmaking and video production that is provided by both Vietnamese and foreign voiceover experts.
The winner and finalists will receive a free three-month training course thanks to the organisers, Netflix and BHD – a leading Vietnamese film studio, distributor and cinema owner.
Successful contestants will also have the opportunity to work on new film projects by the organisers.
A group of skilled Vietnamese and foreign voiceover artists and film producers make up the panel of judges.
"Through the Thanh Âm Kỳ Diệu contest, amateurs and professionals will have a chance to explore their creativity in dubbing and develop their careers," said Nguyen Thi Thu Ha, deputy head of the Vietnam Department of Cinematography.
"The event will also help audiences discover and improve their knowledge about the film industry."
Source: Vietnam News
Contest for voiceover artists launched have 484 words, post on vietnamnet.vn at October 27, 2021. This is cached page on Talk Vietnam. If you want remove this page, please contact us.