With ingenuity, Sa Pa native Vu Thi Ngoc Huong still welcomes hundreds of visitors to this land amid the Covid-19 pandemic.
Arising at first light, the agile lady helps her family prepare ingredients to make Rom cake – a traditional cake of the Giay people on the biggest holiday of the year. She then installs the old iPhone into the gimbal, and checks the transmission to smoothly welcome tourists to join the online tour "Giay cuisine – the biggest day of the year".
Huong usually has 1-2 weekly online tours, the largest of which can be up to 50 guests at once. She attracts visitors with her dazzling smile, graceful speaking and her fluency in English. Visitors from afar all attentively watch each stage of making sticky rice cakes, contemplating the atmospheric village of the Giay ethnic minority during the traditional holiday.
Bringing hundreds of tourists
Huong has always cherished the desire to preserve and spread the culture of the Giay ethnic group. In August 2020, she created a YouTube channel called "Huong Giay Sa Pa" to share videos about the culinary experience, culture, and daily life of Huong's family and Giay people in Lao Cai such as: Making moon cakes, black sticky rice cakes, catching fish, Giay folk tales… There are videos attracting more than 20,000 views.
Huong began to accumulate her ethnic culture knowledge and tourism skills upon receiving positive feedback from viewers and encouragement from friends. Every summer or lunar new year, she leads a tour to take guests to discover Sa Pa, especially the least known places as opposed to familiar ones. The young lady continued her work as a freelance tour guide in Sa Pa town even after graduating from Hanoi University in June 2021.
Due the impact of the epidemic, many tourists wish to explore Sa Pa but cannot directly travel, which inspired Huong to learn to make online tours through software such as Zoom, Google Meet. The girl had her first online tour in mid-July with only five guests. Then, the number of people participating in the tour gradually increased over time and sometimes peaked at 50 people. The tour guide script is also getting more elaborate, aiming to increase interaction with the local people.
"This online application allows me to accept up to 100 visitors per tour, but I only accept a maximum of 50 visitors as when there are too many guests, I can't interact well with each of them," Huong said.
She is planning to open more experience tours, according to the required schedule, for group and individual guests. To improve the quality of the tours, Huong has asked more relatives to accompany her, and is investing more in supporting equipment.
It's unavoidable that the internet connection sometimes is unstable because of the mountainous conditions, erratic weather. Her online tour has many times been disrupted by lost sound or images. She initially did free tours, but later on began to charge 50,000 VND/person for the available scheduled experience tours. Huong also streams free online tours on Facebook travel groups, once a month.
Discovering a "familiar but strange" Sapa
Sometimes, even non-first-timers going to Sa Pa are still taken aback by the places that Huong introduces in her tours. One of the most captivating ones is a unique hot spring experience tour in which visitors can learn about a place with unconventional scenery, climate, and the typical culture of Tay ethnic people.
On the tours to learn about Sa Pa ancient rocks, Huong divides them into two parts. While part one introduces general information about the history, location, shape of the rocks, the value of drawings on the ancient rocks, the second part tells the story collected from the elders in the village behind the rock drawings, which helps keep visitors intrigued. These tours are physically demanding as Huong has to walk on steep stone roads while maintaining attentive presentations and interaction with viewers, but the excitement is what puts pep in her steps.
Born and raised in Sa Pa, Huong has witnessed the transformation of the town, from a peaceful land to a modern tourist destination, where high-rise buildings, commercial centers, five-star hotels are mushrooming.
Tourism has undeniably granted job opportunities and income for Sa Pa people, including her village, but the rapid advancement of tourism has also "robbed" Sa Pa's unique features, according to her. The young lady wishes to unravel the hidden beauty in this land, inspire the locals to preserve its identity and develop sustainable tourism. A future local community-based tourism business is also her goal.
Exquisite Giay ethnic girl in traditional costume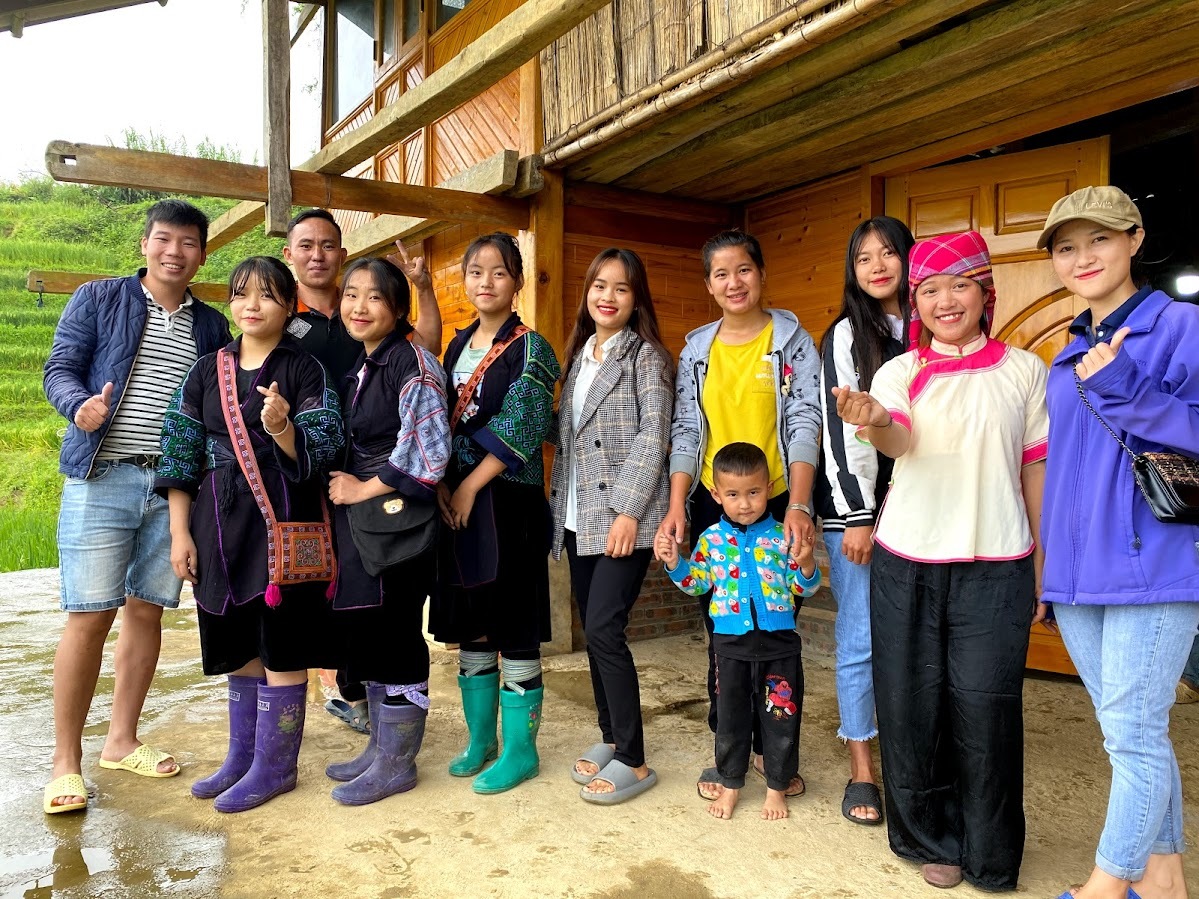 Huong cherishes the desire to preserve and spread the culture of the Giay people.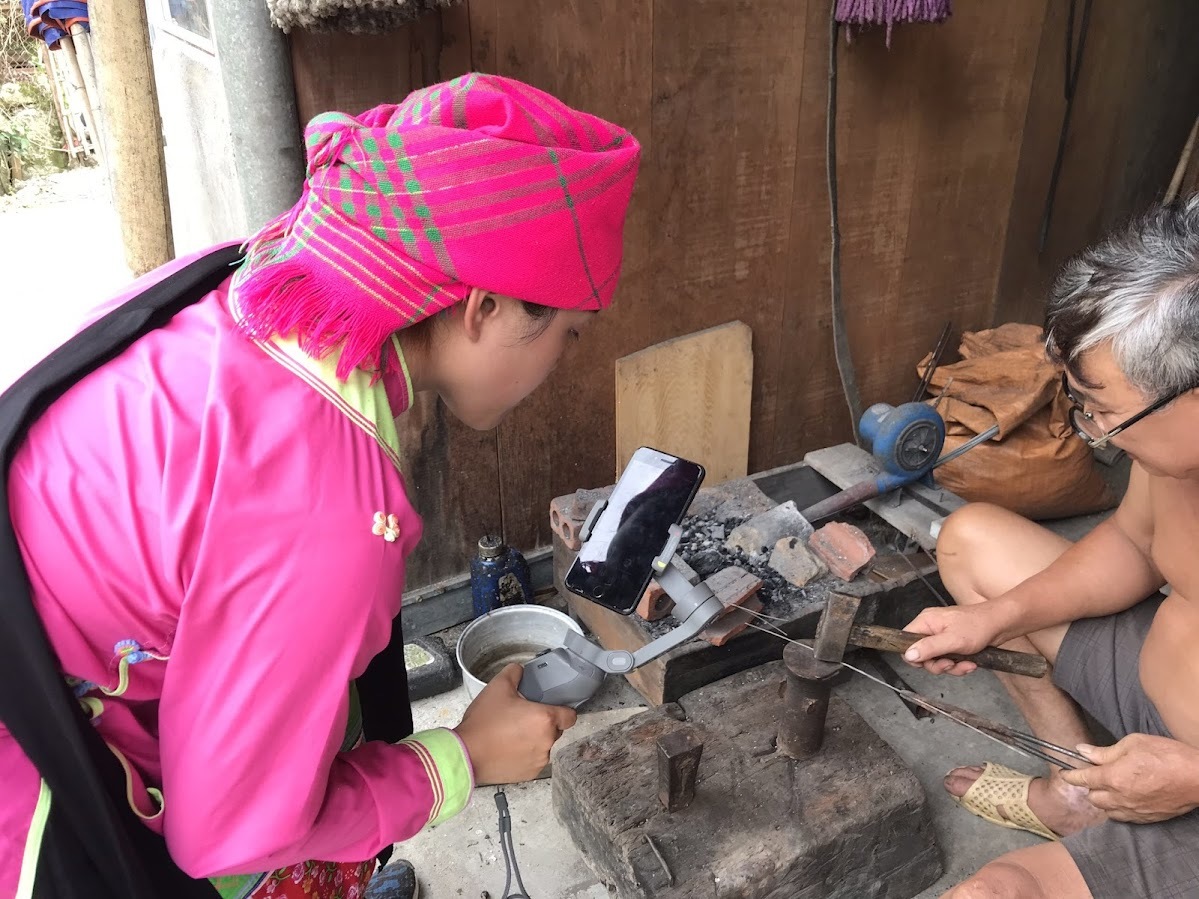 Huong tries to find new and interesting details to share in the online tour.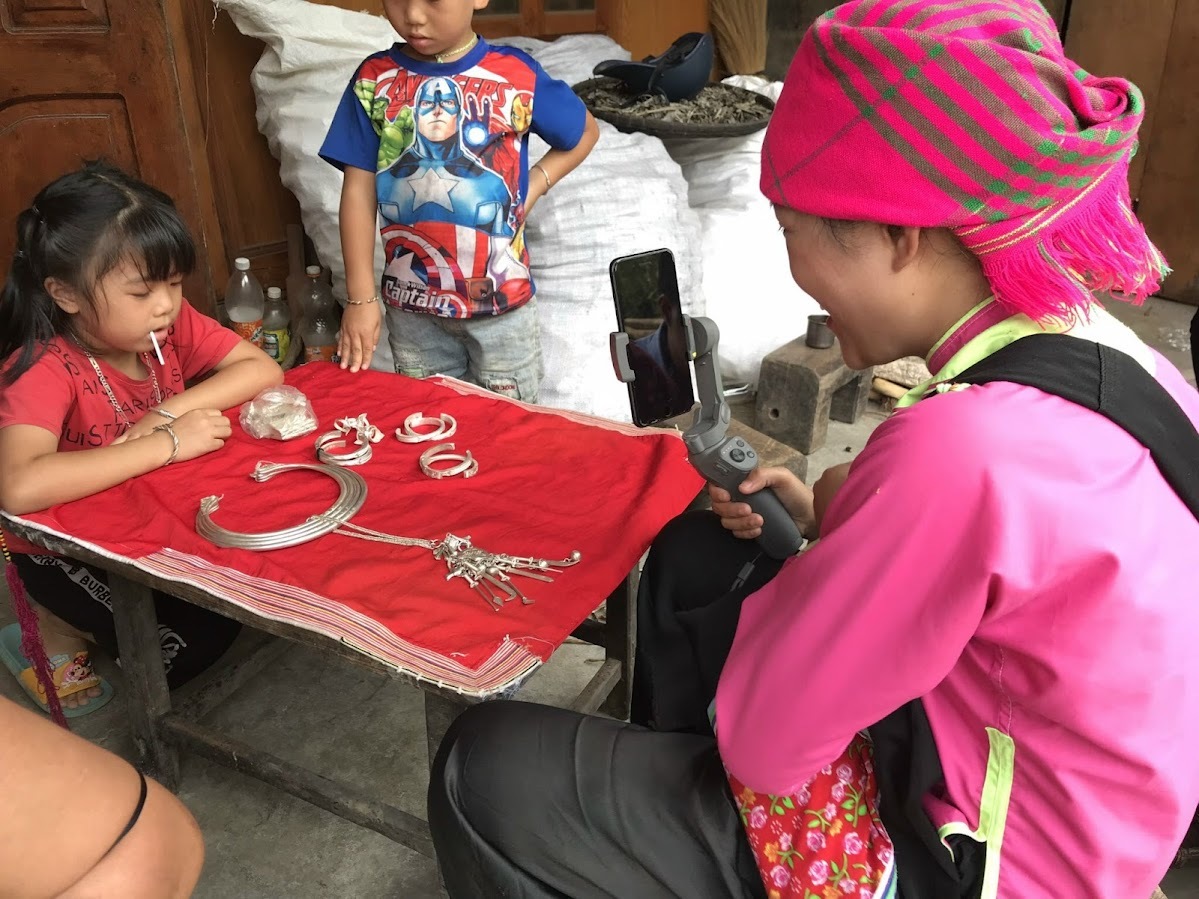 The unspoiled beauty is brought to visitors by Huong.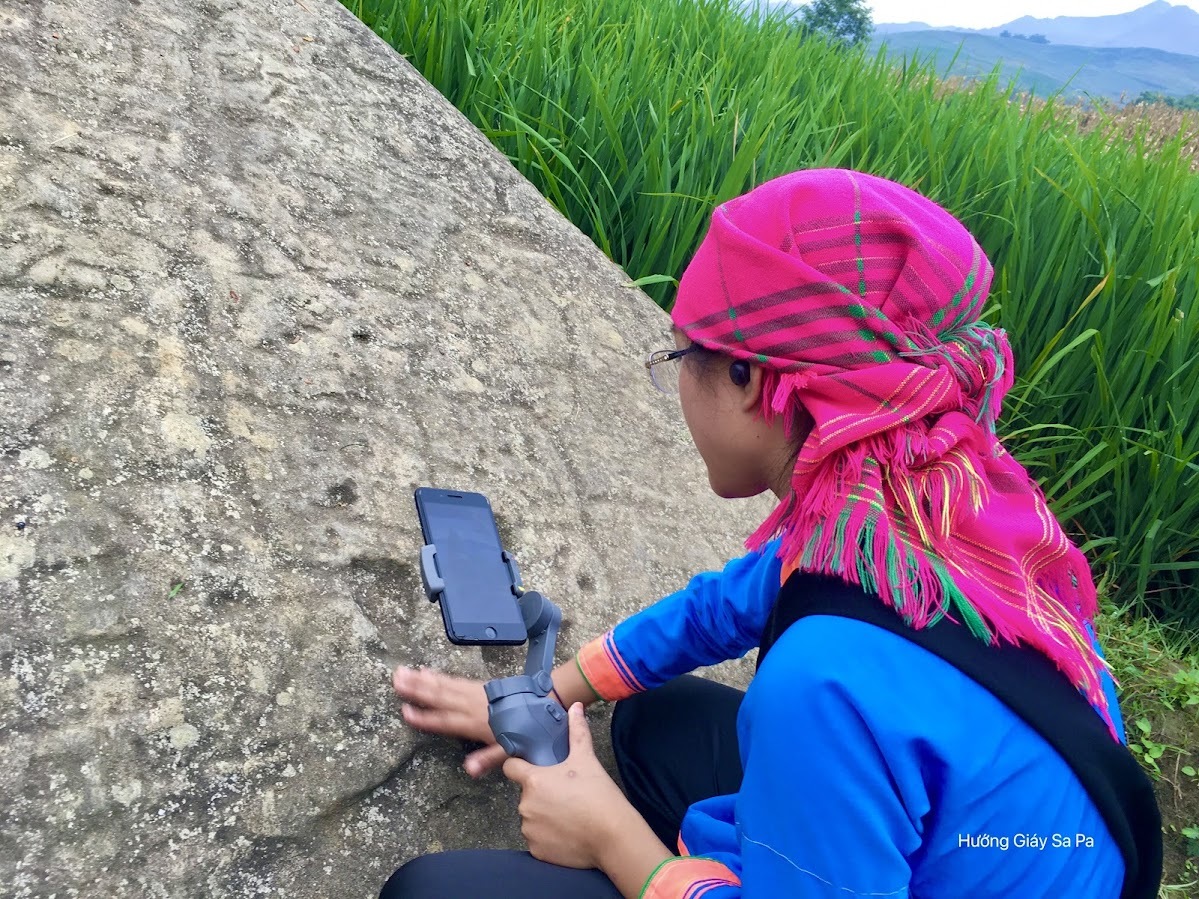 Huong introduces about Sapa ancient rocks.
Linh Trang – Anh Tuyet
Sa Pa woman gives unconventional tour amid the epidemic have 1021 words, post on vietnamnet.vn at September 19, 2021. This is cached page on Talk Vietnam. If you want remove this page, please contact us.