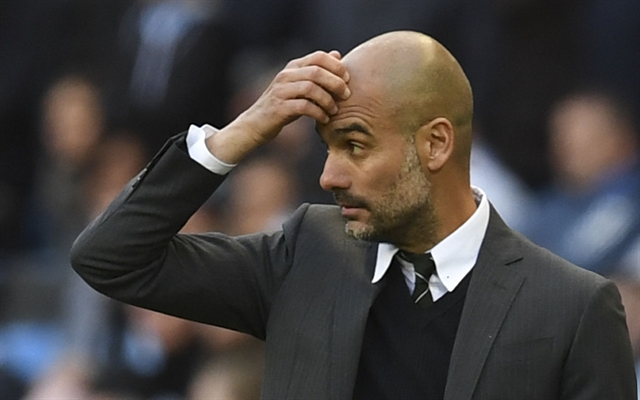 CAN'T BUY ME LOVE: Pep Guardiola has called on supporters to come and watch his team play on Saturday, at 3pm. AFP/VNA Photo
Paul Kennedy
I find it extremely difficult to feel sorry for Chelsea supporters.
I won't lie, I've never liked their fans, club, players, managers, owner and stadium. Everything about them is just not for me.
It's nothing personal, just the way it is and always shall be. Chelsea fans will feel exactly the same about Liverpool FC I'm sure.
But this week, as the Champions League group stages began, I did find myself sparing a thought, a moment should we say, albeit fleeting, for the supporters of Chelsea FC.
The reason is that, I think it's easy to forget, Chelsea actually won the Champions League last season. And hardly any fans saw them do it.
Sure, millions watched the final against Manchester City on TV, but due to pandemic restrictions, only a very small amount of fans were allowed into the ground.
Few, if any, were present at the semis, quarters, and most games in the campaign for European glory, which they duly achieved with aplomb.
That's why, this week, it was great to see 'the real' Champions League get going again. I say real because if football is nothing without fans, then Champions League football without supporters is less than zero.
I've had some of the best nights of my life watching Liverpool play beneath the floodlights at Anfield on a Champions League night, and I'm sure supporters of most other clubs will agree.
I say most clubs, because I'm not so sure about Manchester City.
City are among the favourites to win the competition. And if they don't pick up the trophy at the Gazprom Arena in St Petersburg, Russia, on May 28 next year, I think they will come pretty damn close.
But despite their undoubted ability, amazing coach in Pep Guardiola, and a squad of superstars, they still are lacking in the one thing that really and truly makes a football team great, the fans.
I get that times are hard, and money is tight, especially among the average working class football support in the north west of England, but against RB Leipzig, in their opening game of the group stages, the attendance was 10,000 short of capacity.
And to make matters worse, after they blew away their opponents by scoring six goals, Guardiola made a desperate plea for more supporters to come to the next game.
"I would like more people to come to the next game on Saturday," Pep pleaded post-match, sounding like a pub manager plugging a charity curry night down the local.
"We need the people, please, because we will be tired. So I invite all our people to come next Saturday at 3pm to watch."
I like Pep, he's a class act. But to see him virtually getting down on his knees asking for supporters to come and watch his team was a sorry state of affairs.
He's managed Barcelona remember, and Bayern Munich, two of the best supported teams in the world. And now he finds himself in charge of one of, if not the, richest clubs on the planet, and he seems desperate to be loved.
I looked on their website as I wrote this column and saw that for just £29, about VNĐ900,000, I could buy a ticket for their game Saturday against Southampton right behind the goal.
Something I'd have to go on a waiting for if I wanted to see Liverpool or Manchester United play sometime this century.
It's no secret that City's owners are not short of money, in fact they are loaded. So if Pep is desperate for a full house Saturday, then maybe it's time to reduce the ticket prices. After all, football without fans is pointless. VNS
Football without supporters is less than zero have 925 words, post on vietnamnews.vn at September 17, 2021. This is cached page on Talk Vietnam. If you want remove this page, please contact us.