Vietnam has developed an e-government development strategy towards digital government.
Although there are many challenges, but with new thinking and a new way of doing, this strategy can be accomplished, according to experts who spoke at a national conference on e-government held on Thursday.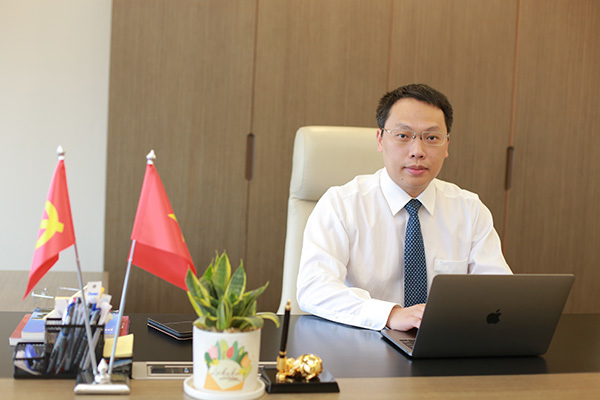 Deputy Minister of Information and Communications Nguyen Huy Dung.
According to a United Nations report, Vietnam's e-government development rank increased two places, to 86th out of 193 countries and territories in 2020. However, Vietnam ranked 6th in Southeast Asia.
Experts said that to improve its competitiveness in the region, Vietnam must make more efforts to raise the efficiency of e-Government, and at the same time focus on developing smart cities and e-commerce – the two fields that are expected to make a practical contribution to stabilizing the economic and social situation in the post-Covid-19 period. These were also the major topics of the national conference on e-government.
According to Deputy Minister of Information and Communications Nguyen Huy Dung, in June 2021, the Prime Minister issued the strategy to develop e-government towards the digital government in 2021-2025, with a vision to 2030. This is the first time after 20 years of building e-government that Vietnam has issued a strategic document at the national level in this field. This strategy has become the guiding principle for all actions for the next decade.
"Developing e-government and digital government in Vietnam is, therefore, associated with solving major problems and social pains, thereby serving people and businesses better," Deputy Minister Dung said.
The Ministry of Information and Communications has set the goal of bringing all online public services of eligible ministries, agencies and localities to level 4. This rate is only 45% nationwide. "There is still a long distance between the current figure and the set target," said Mr. Dung.
"However, with the new thinking and way of doing of digital transformation, I believe that this goal is completely feasible if there is drastic participation of ministries, agencies and localities," he said.
He also noted that, along with bringing public services to level 4, breakthrough solutions are needed to improve the efficiency of online public services according to the criteria of maintaining online users and the rate of online document filing at least 30% in 2021. "Only then can online public services really come into life to serve businesses and people," said Deputy Minister Nguyen Huy Dung.
Mr. Andrew Jeffries, Director of Asian Development Bank in Vietnam, said that digital transformation is an important trend in countries around the world as digital technology is a powerful tool for governments. The strategic use of digital technology can facilitate fast and efficient provision of public services, and improve the government's accountability and openness.
He said that the Covid-19 pandemic has accelerated the transformation in public administration and public services. "Digital technology is no longer an option but an urgent task for the government," he said.
According to Ngo Hai Phan, Director of the Administrative Procedures Control Department, of the Government Office, the electronic information system has been basically formed in a unified direction from the central to local levels, serving as a basis for supporting and promoting the settlement of administrative procedures in the electronic environment, in which the National Public Service Portal plays a central role.
So far, the National Public Service Portal, which was launched in December 2019, has had over 1 million accounts and provides over 3,100 services.
In the coming time, the electronic one-stop administrative service system at all levels will continue to be improved on the principles of taking users as the center with the support of technology, said Mr. Ngo Hai Phan.
Duy Vu
Development of digital government in Vietnam needs new thinking have 723 words, post on vietnamnet.vn at September 12, 2021. This is cached page on Talk Vietnam. If you want remove this page, please contact us.