Billionaire Nguyen Dang Quang, Chairman of Masan Group, has made new strides in conquering the Vietnamese telecom market by acquiring 70% shares of Mobicast JSC with a total value of VND295.5 billion (over $14 million).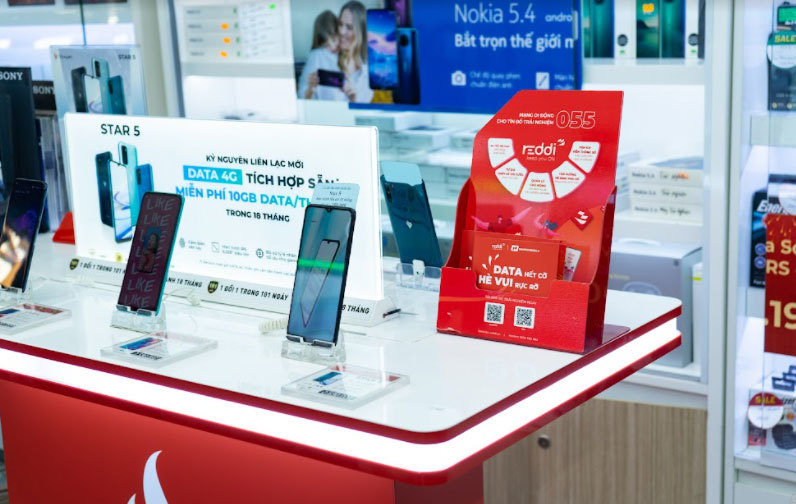 Masan Group has made new strides in conquering the Vietnamese telecom market.
Mobicast is a start-up in the field of mobile virtual network (MVNO) and owns the Reddi network brand. MVNOs like Reddit provide mobile services but do not own the telecommunications network infrastructure.
Therefore, MVNO cooperates with traditional mobile network operators (MNOs) to use transmission services based on the electromagnetic spectrum along with MNO's mobile network infrastructure to provide telecommunications services for customer4s. MVNO is a very popular telecommunications business model and has a high market share, for example, with nearly 20% in the UK.
Danny Le, General Director of Masan Group, says that Reddi is the first piece to digitize "Point of Life", gradually integrating essential products and services into a single platform.
With the new step, Masan can exploit existing platforms such as retail and consumption with member companies and partners such as VinCommerce, Techcombank and Phuc Long… Expanding into the telecommunications sector is the first step for Masan to digitize the "Point of Life" consumer ecosystem and offer its customers with an integrated product and service experience from offline to online.
In mid-August, billionaire Nguyen Dang Quang's corporation attacked two potential fields in Vietnam: the US$10 billion pork market and animal feed after its success on the fish sauce and instant noodle market.
Masan MEATLife (MML) has announced its restructuring plan by splitting off the feed business and allowing the company to transform into a branded meat-only business platform.
Previously, according to Bloomberg, Masan Group wanted to raise 1 billion USD to invest in the animal feed segment, including the sale of its shares to strategic partners.
Recently, the prices for both Masan and Masan MEATLife have hit record highs. Within the past year, the price for Masan stock has nearly tripled from more than 50,000 VND/share to around 145,000 VND/share. At the same time, the price for Masan MEATLife doubled, from 40,000 VND/share to 85,000 VND/share.
Masan has rapidly mobilized international capital and acquired many leading retail and food processing businesses in Vietnam in recent years.
In mid-August 2021, Masan raised another 200 million USD from Korea PE fund. Previously, many funds and organizations from South Korea poured money into Masan such as National Pension Service (NPS), SK Group, IMM Investment Corp…
In late 2019, Masan bought 83.7% of VinCommerce shares from Vingroup of billionaire Pham Nhat Vuong, then sold 16.3% of the shares to SK Group for $410 million in April this year. SK Group currently owns 29.2% of shares in VinCommerce, the operator of Vinmart and Vinmart+ supermarket chains.
In June 2021, Masan raised $400 million from shareholder group of Alibaba and Baring Private Equity Asia for The CrownX, the retail consumer platform that merges Masan's interests in Masan Consumer Holdings and VinCommerce, at a valuation close to 7 billion USD. After this deal, Masan's ownership in The CrownX is 80.2%.
In the second quarter of 2021, Masan recorded net revenue of more than 21.2 trillion VND, up 19% over the same period of last year. Its profit also reached over 1,000 billion VND.
V. Ha
Billionaire Nguyen Dang Quang invests VND300 billion in telecom have 672 words, post on vietnamnet.vn at September 23, 2021. This is cached page on Talk Vietnam. If you want remove this page, please contact us.