News highlights of last week included the arrest of a major owner of mutant orchids, the capital contribution from the owner of a super-business with huge registered capital, and the 'hidden' person behind the Quang Ninh Coal Football Club.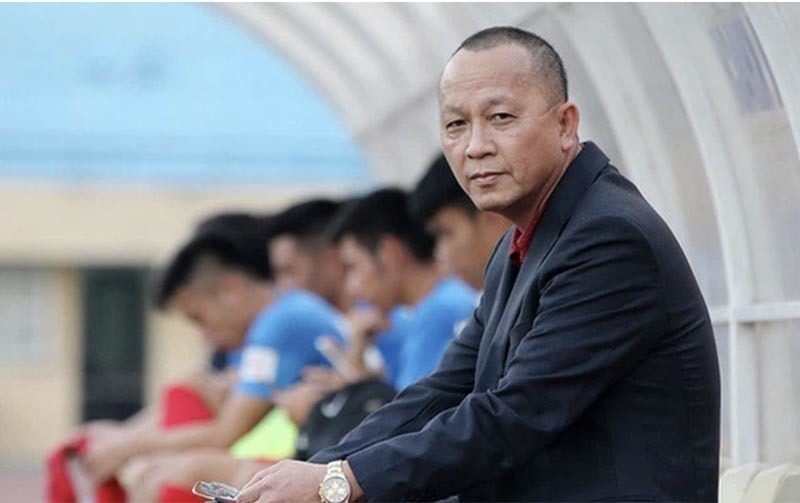 Pham Thanh Hung
Mutant orchid player turns out to be illegal miner, trader
On August 27, the police released a decision to take legal proceedings against a case occurring at Yen Phuoc JSC, Dong Bac Hai Duong Co Ltd and relevant units. The police ordered the detention of 12 individuals, including Bui Huu Giang, well known as a major mutant orchid player.
Before Giang was found involved in the case, he was a major player in the mining land in Quang Ninh. He had been doing business in the coal and mineral mining field for tens of years. The defendant has huge properties, including a mansion in Mao Khe Ward, Dong Trieu Town and many luxury cars.
In early 2021, Bui Huu Giang became well known among netizens with a huge mutant orchid trading deal worth VND250 billion. Giang and other people spent a lot of money to build a mutant orchid garden in Co Gian of Kim Son Ward, Dong Trieu Town.
He organized a notorious mutant orchid trade deal between a garden business in Mao Khe, Quang Ninh province, and a garden in Hai Phong. About VND250 billion was reportedly paid for two original branches, and four sprouts of "Ngoc Son Cuoc" orchid with the length of 1.1 meters and 48 leaves.
'Hung xoan' – influential in mining, petroleum industry
Than Quang Ninh Football Company Ltd, which manages Than Quang Ninh Football Club, announced the suspension of operations to wait for Quang Ninh province to receive the soccer team back. The boss behind this club is Pham Thanh Hung, or Hung xoan (Hung Curly).
Hung was born into a family with achievements in sports. His father was the winner of a chess championship in the northern provinces in 1969, while his siblings were famous in table tennis and chess. Hung has a special love for football.
Hung is also a famous businessman in the field of mineral mining and petroleum. He is now President and CEO of Ha Giang Gold Corp.
Hung established Ha Giang Gold Corp in 2009 with institutional shareholders, including Dong Bac CMI, the biggest shareholder with 35 percent of shares. The enterprise was set up in June 2008. Hung and his wife, Luong Thi Thao, hold the controlling stake.
According to Viettimes, Dong Bac CMI has seen its revenue decrease in the last four years. The enterprise reported a loss of VND16.9 billion for 2016 and VND18.7 billion for 2017. In 2019, it reported revenue of VND12.22 billion and a modest profit of VND68 million.
Mega-business owner talks about capital contribution
On August 27, Nguyen Vu Quoc Anh, the founder of Auto Investment Group with huge registered capital of VND500 trillion, held a press conference introducing the USG community e-commerce site.
Regarding the capital contribution of VND500 billion to the newly registered business, Anh said he confirmed that he has received a notice from the HCMC Planning and Investment Department about the capital contribution process and he is going to contribute capital.
"We will contribute capital in technologies, including technological software, technology apps. We will call for foreign investment," he said.
"The development of a business also depends on financial capability, and luckily, the company's e-commerce site is developing well and it is different from others," Anh explained.
However, the 35-year-old owner of the mega business did not reveal how much capital he had contributed and when he would contribute VND500 trillion.
Vietnamese billionaires support Covid-19 fight
Phuong Hang and her husband, the owners of Dai Nam Tourism Complex, are organizing livestreams about their lives and the projects Dai Nam is running to help the poor during the pandemic.
They said they have bought 50,000 oxygen tanks and are ready to serve the poor, free of charge.
Thaco Group of billionaire Tran Ba Duong has sent a document to the HCMC People's Committee, expressing his wish to donate 30 ambulances and 25 mobile vaccination vehicles, and 500,000 rapid testing kits.
The 30 Italian-made IVECO ambulances with European standards have value of VND36 billion. Besides the usual equipment, each ambulance is equipped with negative-pressure disinfectant and cleaning kit for severe Covid-19 cases.
Shark Nguyen Xuan Phu of Shark Tank TV Show, President of Sunhouse, has announced that the company will contribute VND800 million, or monthly pay for 100 volunteers of the 'ATM F0' program initiated by the Vietnam Young Entrepreneurs Association.
He said recovered Covid cases can return to hospitals to support medical workers to fight the pandemic. The program is being run in HCMC with 500 recovered Covid cases who registered five days after the launch.
Vinh Hoan Seafood has new director
Vinh Hoan Seafood has approved the appointment of Le Ngoc Tien as Strategy Director of the company, beginning September 1. She is the daughter of President Truong Thi Le Khanh.
Bao Anh
Business stories of the week have 1038 words, post on vietnamnet.vn at August 31, 2021. This is cached page on Talk Vietnam. If you want remove this page, please contact us.