Many TV programs have been affected by the pandemic and social distancing. Broadcasting schedules have been delayed as production has been suspended to ensure compliance with pandemic prevention regulations.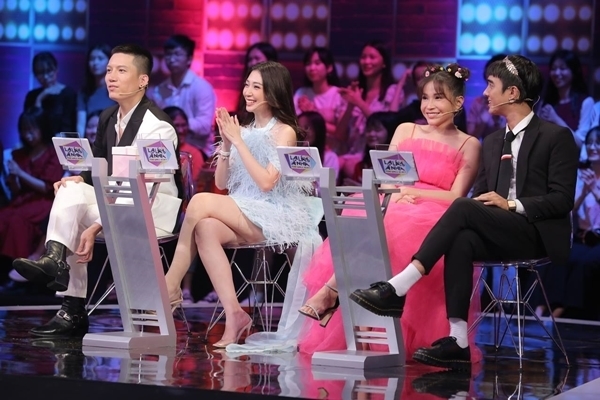 Most game show episodes are broadcast when shooting resumes. This method allows producers and artists to measure television audience's tastes, but it also creates difficulties.
As social distancing has been imposed in the fourth wave, the shooting process has slowed down. As a result, episodes for broadcast are running out.
The producer of Running Man Vietnam has announced the delay of the broadcast until mid-September 2021, or two months later than initially planned.
The filming of some episodes was done before social distancing. However, in order to observe the HCMC authorities' directive on social distancing, the production team decided to postpone the shoot. Each scene needs up to 100 participants.
There is still no detailed broadcasting schedule for Rap Viet Season 2. The producer of the popular TV show is also the producer of Cay tao no hoa (Apple tree blooms) drama. Luckily, the filming of Cay tao no hoa had been completed before social distancing and three episodes of the drama are being broadcast a week.
The producers of a series of other TV programs and game shows said that they have to delay the shooting timetables because of the pandemic.
The broadcast of news episodes of Sieu tai nang nhi (Super talented kids) hosted by Tran Thanh, Hari Won and Gil Le has been postponed after Episode 10. Ensuring safety for small children is a necessity, though the producer once shot some episodes with no studio audience.
A representative of The Heroes said one more shooting campaign is needed and this would be done after social distancing ends. For the time being, all the activities have been postponed to observe the Health Ministry's requirements.
In previous shooting, in order to ensure safety, a limitation on the number of people on the stage was set, while all members of the recording team must show certificates of negative Covid-19 test results.
On July 9, the producer of Vietnam's Best Dance Crew announced the temporary stop of broadcasting.
Many competitions have been affected by the regulation that does not allow gatherings of more than two persons. The preliminary round of Miss Earth Vietnam 2021 will be implemented online. The organization team will select suitable methods for contestants to meet the jury board.
MultiMedia has confirmed that many shows can't be implemented as initially planned.
Thanh Nhan – Thanh Duy
TV game shows interrupted by social distancing have 771 words, post on vietnamnet.vn at July 16, 2021. This is cached page on Talk Vietnam. If you want remove this page, please contact us.