Sudibyo Wiradji (The Jakarta Post)
Jakarta   ●

Fri, July 23, 2021

2021-07-23

13:14

0

6f088072615a978e43b39d144edcc1df

4

National

danone,Danone-AQUA,Nutrition,National-Children-Day,Indonesia

Free
Health and education are of paramount importance for children as they are expected to spearhead the nation's progress in the future.
But the rising number of malnourished and stunted children due to the COVID-19 pandemic, which has also led to children having inequal access to education with all of its implications, has caused deep concern for many, which calls for swift action.
In celebrating this year's National Children's Day, the Women Empowerment and Child Protection Ministry takes the theme "Anak Terlindungi, Indonesia Maju" (If Children are Protected, Indonesia Progresses).
Given the magnitude of the pandemic-related concerns, coupled with the large size of Indonesia in terms of area and population, collaborative efforts are needed to carry out child protection initiatives as well as to fight against the pandemic.
The theme "Anak Terlindungi, Indonesia Maju" resonates well within Danone in Indonesia, because "we have been very closely involved in child protection in terms of nutrition fulfillment as well as education, especially during the pandemic," said Danone Indonesia's CEO Connie Ang in a zoom interview recently.
She goes on to say, "With our vision One Planet One Health, we believe that the health of the people and the health of the planet are interconnected. When we lift one, the other will also benefit from its development."
"That's why through our Waters and Specialized Nutrition business, we aim to bring health through food and sustainable programs to as many people as possible, especially for children. Our dream is to make sure that no child is left behind in this effort to progress," she asserts.
"Through National Children's Day, we want to encourage even more initiative and collaboration from many institutions to step up and contribute to Indonesian children who will be spearheading the nation's progress in the future," Ang points out.
When it comes to children's well-being, Ang said that even before the pandemic, children were already facing many health challenges that could hinder their growth and their potential as Indonesia's human resources.
"The 2018 Basic Health Research (Riskesdas) found that 30.8 percent of children under 5 are stunted, which we all know will affect their health, intellectual ability, life quality and lifelong productivity," Ang says.
The pandemic has led to an unfavorable situation when it comes to keeping track of children's health status, as the Integrated Health Centers (Posyandu), where parents go every month to measure the growth and development of their children, cannot function optimally.
"Parents are reluctant to go out, as the crowds at health centers can endanger their children. With little monitoring, it is hard to prevent stunting early," she says.
A report released recently by the Indonesian Pediatric Society (IDAI) says that one in every eight COVID-19 cases in Indonesia are children (0-18 years old). Indonesia also has the highest number of child deaths from COVID-19 at 3 to 5 percent. "And among child deaths, 50 percent are under 5," says Ang, quoting the report.
In some areas, the stunting rate has gone up during the pandemic. In Cimahi, West Java, stunting in under-fives rose to 3,520 children, or 10.89 percent of all under-fives in 2020 from 9.07 percent in 2019. In Bogor, stunting rose to 10.5 percent in 2020, from 4.52 percent in 2019.
When it comes to malnutrition and stunting prevention initiatives, Danone Indonesia walks the talk, with a wide range of programs implemented long before the pandemic.
Ang mentions a program whose impact can be seen directly. In its program Aksi Cegah Stunting, Danone partners with the Villages, Disadvantaged Regions and Transmigration Ministry, with a team of pediatricians at the RSCM FKUI to provide sensitive nutrition interventions, given in the form of nutrition education; improvement of the referral system in health facilities; and special nutrition to children under 5 in Banyumundu village, Pandeglang Regency, Banten.
"During the pilot project, the intervention succeeded in reducing the stunting rate by 8.4 percent for 10 months or 4.3 times faster than the WHO target," she says.
Breakthrough products
Early childhood health concerns also include anemia, mostly caused by iron deficiency, which is also dangerous and considered a "hidden hunger" because it can also lead to malnutrition.
In helping to meet the nutritional needs of children, Danone offers breakthrough products, which include SGM Eksplor Pro-gress Maxx with IronC.
The products are manufactured based on world-class scientific research & innovation, according to Ang. "Our commitment to science for Indonesia is further proven by the Danone Nutricia Research – Sarihusada R&I Center facility in Yogyakarta. Internally, we have high product quality and safety standards that are applicable to all Danone businesses across the world, and also compliant with local regulations from the Food and Drug Monitoring Agency (BPOM) and Health Ministry," she says.
The pandemic has forced children to study at home, which, in some ways, has raised complex issues, including unequal access to education. Children who are doing long-distance online or offline learning are recorded at around 68 million, 28 million of whom are in early childhood education or primary school.
According to research from the Education and Culture Ministry, as of September 2020 there were 21.7 million registered cellphone numbers out of 44 million students in Indonesia. Therefore, around 50 percent of students still have no cellphone to learn online.
To help solve the problem, "we collaborated with our retailer partner Indomaret to distribute 1000 laptops to underprivileged children in 10 cities. With Alfamart, we offered nutrition support for the families of 20,000 ride-hailing app drivers that are highly affected by the pandemic," Ang says.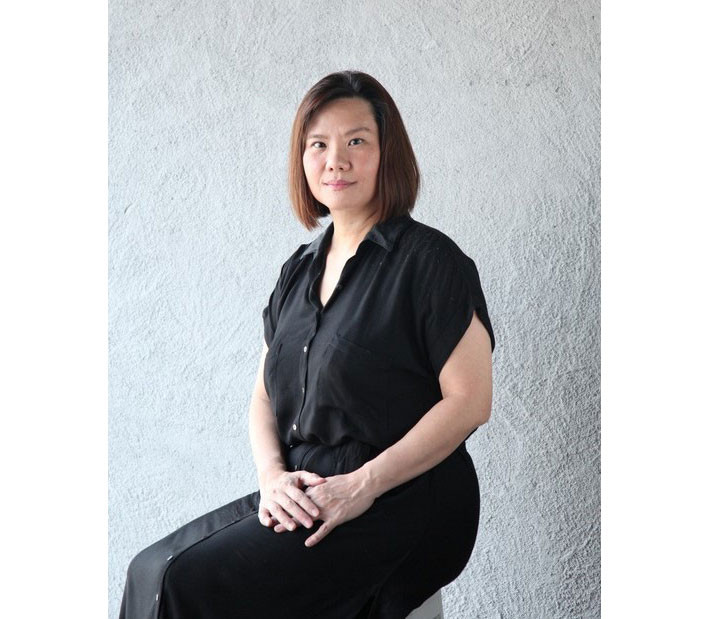 Connie Ang – CEO Danone Indonesia. (./.)
Apart from direct aid programs, Danone also runs healthy eating and drinking education programs, which are not designed to have direct and instant results.
The Isi Piringku program for children aged 4 to 6 years old, Ayo Minum Air (AMIR), waste education for children through Sampahku Tanggungjawabku (Samtaku) and the Warung Anak Sehat (WAS) program are among the most successful ones.
"We are trying to instill habits that will last, and the kind of nutrition and hydration a child consumes will yield results in the future," says Ang.
As of 2020, Isi P ringku had reached 74,355 children and 6,299 teachers from 2,707 early childhood education schools (PAUD) in 22 regions/cities in eight provinces.
"With this nutrition-related education, we can support children's nutrition and hydration and strengthen their immune system," she says.
AMIR aims to increase the drinking habit of school children and has reached 745,764 elementary students and 1,225,000 PAUD students in five provinces. Samtaku modules are specifically designed for children to understand waste management from an early age.
The Warung Anak Sehat (WAS) program has also reached 350 school canteen ladies across Indonesia.
How to reach the right target
Danone adopts partnership approaches toward implementing the programs by first conversing with related parties on their needs and analyzing what they can do to help overcome the problem, according to Ang.
In the area of education, for example, Danone has teamed up with the Education, Culture, Research and Technology Ministry.
"We believe that early education shapes children's way of thinking, healthy eating and drinking habits, and ultimately their life quality. In this pandemic, when most schooling is done online, we acknowledge that there might be a lot of children who live in the vulnerable 3T regions (the outermost, border and disadvantaged regions) that don't have internet access," she says.
Based on a conversation with the ministry, Danone found that one of the challenges they faced was regarding access to PJJ Luring (offline long-distance learning) Modules.
"So, we contributed to that by printing and distributing 33,560 PJJ Luring Modules and other education modules for children in 12 schools in Bel regency, Eastern Nusa Tenggara," Ang says.
"We have also partnered with retailers such as Alfamart to build "Rumah Belajar Generasi Maju" to renovate offline school infrastructure, as well as Ruangguru to give scholarship and education tools and access to 1000 underprivileged children," she says.
Fighting against pandemic
To support the government and society to fight against the COVID-19 pandemic, Danone Indonesia has committed to donating a total of Rp 56 billion in terms of product/cash donation, nutrition support, personal protective equipment (PPE), medical equipment, collaboration, vaccination and other support. Danone is also helping to support the newly opened Wisma Haji and Nagrak emergency hospitals for COVID-19.
This pandemic relief campaign given the hashtag #KitaSalingJaga wants to embody the spirit that we are in this together and helping one another is the only way forward.
Danone is supporting a total of 52 vaccination sites in eight cities by partnering with the Health Ministry, hospitals, universities, telemedicine, community and other private organizations, according to Ang.
"This also includes vaccination partnership with DKI Jakarta's Local Health Office (Dinkes) in which 37 percent of participants are children aged 12-17 years old; donating nearly 1 million bottles of hydration products (AQUA & Mizone), conducting a vaccine center for our very own employees, families and business partners; donating more than 100,000 PPE, ventilators, hospital beds, N95 masks, surgical masks through the National Disaster Mitigation Agency (BNPB) and hospitals.
"We cannot do everything and solve everything alone. We connect and network with each other and help one another. That's what we do with multisector partnership," Ang concludes.
Given the crucial role that children play in advancing the nation in the future, protecting children should not be taken for granted. Danone has done its part to help provide solutions to children's malnutrition and education challenges.
This article is joint collaboration with The Jakarta Post and Danone Indonesia.
Danone Indonesia: Protecting nation's progress by caring for its children have 1841 words, post on www.thejakartapost.com at July 23, 2021. This is cached page on Talk Vietnam. If you want remove this page, please contact us.