DOC makes positive conclusion for Vietnam's tyre makers
The US Department of Commerce (DOC) has issued a positive conclusion for Vietnam in the anti-dumping and countervailing duty probes into imported automobile tyres.
On May 24, the DOC issued its final conclusion about the anti-dumping and countervailing duty investigations into automobile tyres imported from the Republic of Korea, Taiwan (China), Thailand, and Vietnam.
For the anti-dumping duty content, the DOC maintained its decisions made in the preliminary conclusion. Accordingly, most of the businesses that account for 95.5 percent of Vietnam's total car tyre exports to the US are considered free of dumping their products and thus, not subject to anti-dumping duties, while a tax rate of 22.3 percent is imposed on the remainders.
For the countervailing duty content, the tax rates on the Vietnamese enterprises are set at between 6.23 percent and 7.89 percent, down from the 6.23 percent – 10.08 percent determined in the preliminary conclusion.
Given this, the anti-dumping and countervailing duties that the companies making up 95.5 percent of the tyre exports to US are between 6.23 percent and 7.89 percent, lowest among the countries and territory subject to the investigations.
This is a positive result for Vietnam's tyre producers and exporters to the US – the largest market of Vietnamese tyres. It also benefits the rubber industry since about 80 percent of natural rubber harvested in Vietnam is used for tyre manufacturing.
The Ministry of Industry and Trade (MoIT) said it has been working closely with relevant parties to secure objective and positive results for Vietnamese producers and exporters.
The ministry noted it has continually discussed with related agencies of the US via different dialogue channels to prove that Vietnam did not dump or subsidise automobile tyres or devalue its currency to create an export advantage.
It will continue coordinating with the State Bank of Vietnam and relevant ministries and sectors to continue talking with the US about this country's conclusion regarding currency devaluation, the ministry added./.
Made-in-Vietnam wooden products conquer US market
Boasting huge production advantages and capitalising on good market opportunities, Vietnam's furniture sector has stood firm amid COVID-19 and improved its position in the global market and especially in the US.
Insiders, however, have said that in order to gain the lion's share of the market and maintain its standing, the sector needs to adopt more effective measures to help Made-in-Vietnam products meet international standards on sustainable development.
Vietnam has overtaken China as the largest exporter of wood furniture to the US, according to the US-based Furniture Today website.
Despite the trade disruptions, the country shipped over 7.4 billion USD worth of furniture to the US last year, up 31 percent compared to 2019. By way of comparison, China's export value was 7.33 billion USD, down 25 percent.
While the gap is relatively small, Vietnam's position on the world stage reveals how it has grown in importance over the years.
A more dramatic shift has occurred over the past two and a half years, after the US Government imposed tariffs as high as 25 percent on almost all furniture categories exported from China, encouraging many manufacturers to move away from the country.
In a recent online conference with Vietnamese businesses, US distributors said that since the US Government slapped tariffs on Chinese furniture they have sought new suppliers and Vietnam is the leading choice.
Most furniture for bedrooms, kitchens, and offices now comes from Vietnam, they added.
Sales of Vietnamese wooden products have enjoyed robust growth over recent years and the US would import more Vietnamese furniture if not for COVID-19.
According to Tran Lam Son, marketing director and quality manager at the Thien Minh Production Trading Export Import Company Limited, in previous years, international buyers rushed to China in March and April to study their wooden products and place orders. Vietnam, meanwhile, was their second choice.
This year, Vietnamese furniture is more preferable, he said, adding that the country has substantial opportunities in the US, where the housing market is on the rise.
Becoming a leading furniture supplier to the US is a major opportunity for Vietnam to promote the production of wooden items, but manufacturers must meet requirements regarding sustainable development and guarantee their timber is of legal origin, experts have said.
Chairman of the Dong Nai Association of Wood and Handicrafts Le Xuan Quan said Vietnamese associations need to take drastic action to raise awareness among local businesses about the significance of following international rules and standards.
The State, meanwhile, should outline mechanisms to control input materials, shadow investments, and identify tax evasion activities, he said, saying that these are crucial for Vietnam's wood sector to sharpen its focus on market development and affirm its existing position.
Several firms, he pointed out, have faced anti-dumping petitions from the US and the Republic of Korea and been accused of using illegal timber sources.
There was a time when Chinese-made exports masqueraded as Vietnam-made goods, threatening domestic production and legitimate exports, he stressed.
Julie Hundersmarck, a Programme Specialist at the US Forest Service, said that the US market is opening its doors wider to Vietnamese furniture exporters, adding that relevant authorities in the US have deployed various tools to ensure exporters comply with legal timber rules.
Experts also noted that Vietnamese firms need to prevent origin fraud, since the US is a large and strict market in terms of trade fraud and tax evasion./.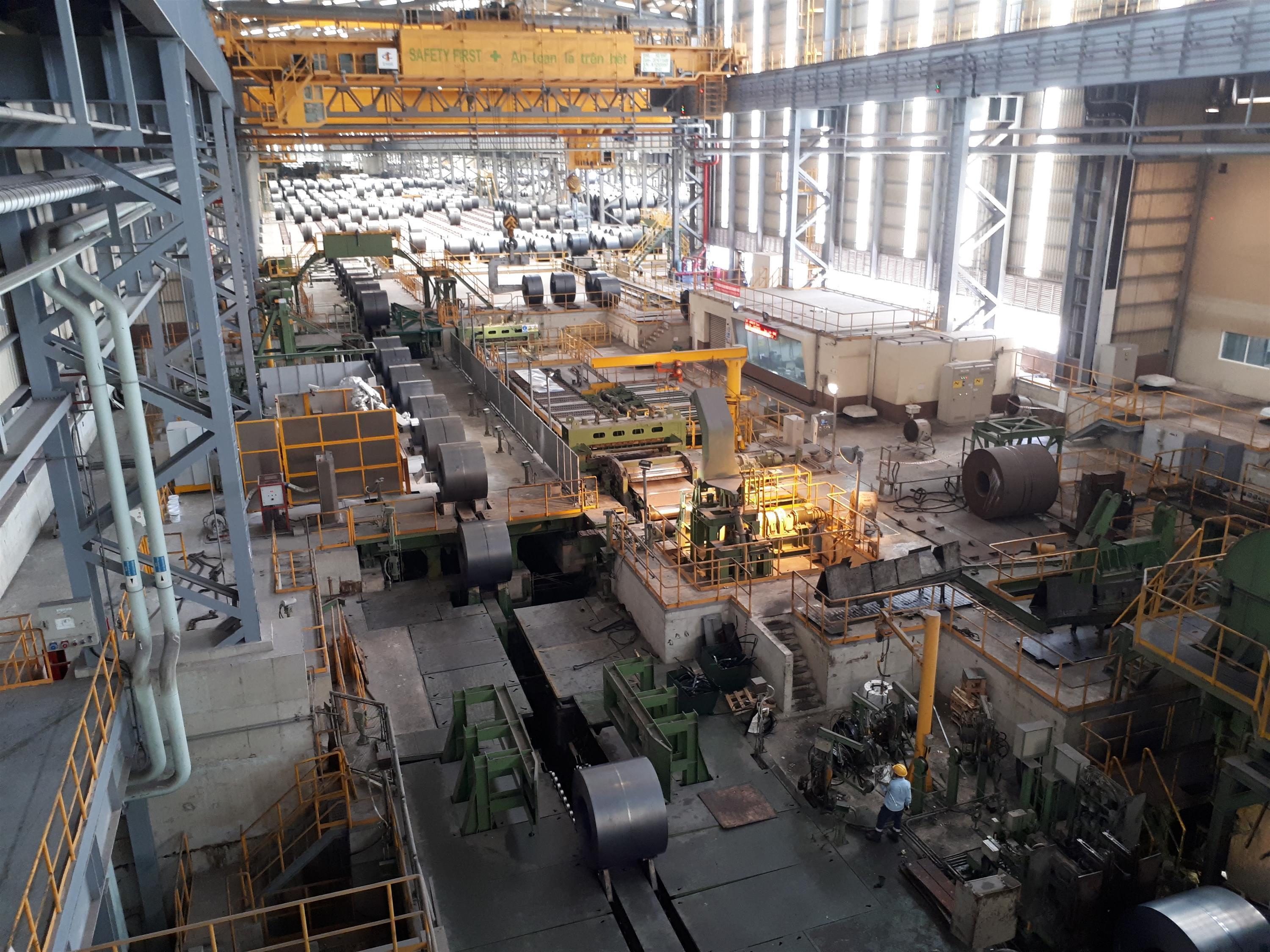 SCIC announces divestment plan for 88 companies in 2021
State Capital Investment Corporation (SCIC) has announced its plan to divest 88 companies this year.
Other state-owned enterprises (SOEs) to be put on sale in 2021 include various big players such as FPT, Binh Minh Plastics, Tien Phong Plastic, Vietnam National Textile and Garment Group, and Bao Viet Group. However, the attractiveness and interest will depend on whether there is market recovery and growth, the pricing, and if potential investors are themselves well placed and persuaded to pursue opportunities.
According to the Corporate Finance Department under the Ministry of Finance (MoF), in the first three months of this year, SCIC divested from nine enterprises including Vietnam Rubber Group, Viettel Group, Vietnam Education Publishing House, Vietnam Posts and Telecommunications Group, and Thai Son Group with a total value of VND234 billion ($10.17 million), collecting VND2.08 trillion ($90.43 million).
At the end of 2020, SCIC achieved a revenue of more than VND7.91 billion ($343.9 million) and after-tax profit of more than VND6.23 trillion ($270.87 million), an on-year increase of 21 and 43.7 per cent, respectively. This year, SCIC aims to achieve a revenue of VND6.49 trillion ($282.17 million) and after-tax profit of VND3.3 trillion ($143.5 million), down 18 and 46 per cent compared to 2020.
Although efforts to push state withdrawals and first-time sales of SOEs have been picking up speed over the past years, the pace of divestments and equitisations remain slow. The unexpected and novel events surrounding COVID-19 took a toll on the health of equity markets and, together with other global market factors, have caused market turbulence. This market volatility makes divestment plans from SOEs highly uncertain.
To resolve this problem, Dang Quyet Tien, director of the Corporate Finance Department said that the MoF will propose the prime minister to release a directive to accelerate the pace of state divestment and equitisation.
He added that the ministry will continue to coordinate with ministries, branches, and localities on restructuring, equitisation, and divestment of SOEs, in addition to supervising and handling the financial problems of SOEs.
Wood exports post 50.5-percent surge in four months
The export turnover of wood and wood products hit 4.99 billion USD in the first four months of 2021, a surge of 50.5 percent year-on-year, according to the Ministry of Agriculture and Rural development.
In April alone, the export value of wood and wood products reached 1.2 billion USD, the ministry said.
The US, China, Japan and the Republic of Korea were the biggest importers of Vietnam's wood in the period, accounting for 87.1 percent of the total export value.
In the last four months, the value of exports increased in almost all markets except for Taiwan (down 0.1 percent) and the UK (down 0.7 percent).
In the reviewed period, Vietnam spent 978.8 million USD on importing wood, up 33.6 percent compared to the same period last year, the ministry added.
Export turnover of wood and wood products is the sixth largest among Vietnamese export commodities. Wood and wood products are also the items with the largest trade surplus, contributing to improving the trade balance.
Vietnam currently has about 12,000 enterprises operating in wood production and processing, with about 500,000 employees and 320 trillion VND (nearly 14 billion USD) of production-business capital over 120 trillion VND in value of fixed assets, and nearly 360 trillion VND in net revenue./.
Tra Vinh attracts 13 investment projects in first five months
The Mekong Delta province of Tra Vinh lured 13 investment projects worth nearly 10.3 trillion VND (over 446.5 million USD) in the first five months of 2021, according to the provincial People's Committee.
Among them are three large projects: the Dong Thanh 1 and Dong Thanh 2 wind power plants, with total registered capital of about 9.45 trillion VND, and a project on infrastructure construction in the Co Chien Industrial Park worth nearly 750 billion VND.
Chairman of the provincial People's Committee Le Van Han said local authorities are making every effort to call for investment in maritime economic development, tourism, industry, agriculture, infrastructure development in industrial parks and clusters, and urban development.
According to the Vietnam Chamber of Commerce and Industry, Tra Vinh's provincial competitiveness index (PCI) climbed 10 places to 48th nationwide in 2020. The province aims to climb at least 5 places this year.
Tran Thi Kim Hoang, Director of the centre for promoting investment and supporting business at the provincial Department of Planning and Investment, said the agency is speeding up promotional activities to introduce the locality's investment and business environment to investors as well as its potential, strengths, and investment attraction policies.
Attention has been also paid to strengthening inter-regional investment promotions and cooperative activities towards attracting more investment to the province.
The centre is coordinating with relevant agencies to accelerate the implementation of a sustainable marine-based economic development project to 2030, while supporting the department in adjusting and issuing preferential policies for investment in the locality, she said.
Tra Vinh is home to 382 valid investment projects with total registered capital of 8.38 billion USD, including 41 foreign-invested projects worth 3.1 billion USD./.
Vietnam, Japan to work closely for effective implementation of CPTPP
Vietnam and Japan have agreed to boost their close cooperation with a view to effectively implementing the Comprehensive and Progressive Agreement for Trans-Pacific Partnership (CPTPP).
The consensus was reached during phone talks between Minister of Industry and Trade Nguyen Hong Dien and Japanese economic revitalisation minister Yasutoshi Nishimura on May 26.
Dien suggested Nishimura encourage and create favourable conditions for Japanese investors who want to invest in Vietnam.
He said the move will help Vietnam become an important link in the supply chain of Japanese enterprises, particularly in the fields of automobile manufacturing, electronics, medical equipment, garment and textiles, and sectors that bring benefits to bilateral economic-trade ties.
Vietnam, Japan to work closely for effective implementation of CPTPP hinh anh 2
Nishimura, for his part, proposed that Vietnam support Japan's initiatives, and continue to work with Japan to implement the trade pact.
As several countries, including the UK, have expressed an interest in joining the agreement, the Japanese minister hoped Vietnam would endorse the organisation of the fourth CPTPP Commission meeting in early June, which will consider negotiating with the UK after it made a formal request to join on February 1.
The CPTPP covers 13 percent of global GDP and groups together Australia, Brunei, Canada, Chile, Japan, Malaysia, Mexico, New Zealand, Peru, Singapore, and Vietnam.
China, the Republic of Korea, Taiwan (China), and Thailand have also expressed an interest in joining./.
Shipping lines continue to increase fees, firms face more difficulties
Many container shipping lines have announced further increases in transportation fees starting from late May, causing difficulties for import-export companies.
Six months on from when a lack of containers globally pushed up marine transportation fees, import and export companies were expecting that the fees would be reduced thanks to the vaccination campaigns which helped control COVID-19.
However, experts said it would be very difficult for the container shipping fees to come back to the pre-pandemic levels despite successfully containing the virus and no severe shortage of containers.
But from mid-May, several container shipping lines announced increases in transportation fees from 400 USD to more than 1,000 USD per container.
Germany's Hapag-Lloyd raised the general rate increase (GRI) for routes from East Asia (including Vietnam) to the US and Canada to 960 USD per 20 feet container and 1,200 USD per 40 feet container starting from May 15.
The US shipping line CMA CGM announced an increased freight rate from mid-May for routes from Somali to Northern Europe, the Mediterranean, Black Sea, India and Pakistan.
The Swiss shipping line MSC raised sipping surcharges to 800 USD per container from May 18.
Duong Thanh Lan, Deputy Director of Blue Sea Cargo Logistics Transport Corporation, said freight rates for the route to the US saw the biggest increases.
In April, the popular freight rates to the west coast of the US was around 5,000 USD per 40-foot container. However, the quotation is now more than 10,000 USD.
Freight rates to Europe kept increasing steadily and were also at high levels.
The rates for routes from Vietnam to Europe was now at around 7,000-8,000 USD and to the US at more than 10,000 USD compared to 1,500 USD and less than 1,000 USD in pre-pandemic times, respectively.
Thanh said that shipping lines said this was due to stockpiles at ports, enterprises wanted to speed up shipping, especially to the US, which pushed up transportation demand as well as freight rates.
Tran Van Linh, Chairman of Thuan Phuoc Seafood and Trading Corporation, said that marine transportation fees were not at unreasonably high levels but import-export companies like his had no choice but to accept the increases.
Halting import and export activities was impossible because of commitments to the partners, Linh said, adding that cancellation of orders or failure to deliver on time would undermine the company's prestige and efforts in finding customers in the future.
Truong Tien Dung, Director of Sai Gon Aquatic Products Trading Joint Stock Company, said that high marine transportation fees were weighing down import and export companies, with many small scale operations forced to close down or temporarily halt business.
Despite increases in transportation fees, it would be impossible to negotiate for increases in products prices because the COVID-19 pandemic made consumers in markets like the US and the EU tighten their budget and focus mainly on essential goods and products with reasonable prices, Dung said.
High transportation fees were eating into companies' profits, he stressed./.
Online retail transition inspires major moves
The growing collaboration efforts between traditional retailers and e-commerce platforms is expected to accelerate omnichannel transition in Vietnam.
Chinese commerce giant Alibaba Group and Baring Private Equity Asia are leading a consortium to acquire a 5.5 per cent stake in Masan Group's The CrownX with a total cash consideration of $400 million.
The CrownX, which consolidates Masan's interest in VinCommerce (VCM) and Masan Consumer Holdings, is valued under the deal at $6.9 billion, equivalent to $93.50 a share. The investment also opens up a stronger partnership between The CrownX and Alibaba's Lazada platform to expand an omnichannel presence in Vietnam.
Specifically, Lazada is the main vehicle for Alibaba's expansion into the Southeast Asian consumer market. In 2018, Alibaba announced it would inject $2 billion into Lazada.
Richard Burrage, CEO of market research company Cimigo, told VIR that this moves Masan and VinMart+ firmly into the omnichannel space, driving expansions in both stores and ecommerce. VinMart+ can become pick up points for e-commerce improving efficiencies, but also enabling a wider portfolio of consumer goods to be purchased than those available on the shelf, acccording to Burrage, and this will provide a huge boost packaged consumer goods purchased online and will accelerate growth of e-commerce sales in the grocery sector.
"Meanwhile, Lazada will benefit from the network of VinMart+ stores as distribution points which will provide further convenience for the consumer and operational efficiencies," he added.
According to Nguyen Dang Quang, chairman of Masan Group, the group aims to develop VCM from a pure grocery offline store into a seamless on-to-offline "point of life" – a total consumer solution spanning fast-moving consumer goods (FMCG), fresh foods, and financial and value-added services accounting for over 50 per cent of the consumer wallet. This was the end game the group envisioned when it entered the retail space and the critical foundations are and will be in place in 2021 to start its point of life journey.
Masan Group has aspirations for The CrownX's online gross merchandise value to account for at least 5 per cent of its total sales value in the upcoming years, and it is expected that the partnership with Lazada helping Masan Group fulfil its vision quicker.
In the same suit, other retailers are also stepping up the omnichannel strategy to keep up with evolving consumer behaviour changes during the crisis. Yol Phokasub, CEO of Thailand's Central Retail Corporation Pcl., revealed that the company intends to enhance the customer experience through the development of its omnichannel platform including online sales channels; e-commerce platforms such as Lazada, Shopee, and Tiki; quick commerce such as Grab, Chopp, and Baemin; and social platforms like Zalo.
"Our supermarket chain has developed omnichannel services in response to the COVID-19 crisis with 5 per cent sales contribution at the end of 2020 from zero at the beginning of the year, while Nguyen Kim electronics chain experienced eight per cent," Phokasub added.
In the same vein, a representative of Japan's AEON Vietnam said that the retailer is carrying out numerous digital transformation activities such as developing its own website and an AEON app as well as partnering with grocery delivery partner GrabMart. The company will speed up the omnichannel transition in the 2021-2022 period in order to stay relevant.
Likewise, Mobile World Group is channeling its resources to develop both online and offline presence for its retail chain Bach Hoa Xanh. The retailer is making efforts to build a user-friendly website which features over 10,000 items. The retailer is also developing a modern logistics system with 30 pick-up centres across the locality to create a seamless omnichannel experience for consumers.
According to a Vietnam Omnichannel 2020 report by Kantar Worldpanel, the online channel has reached over half of the population yet has many obstacles to get over in order to tap into the other half – mostly people over 50 years old. Online shopping for FMCG has seen a step change in monthly shopper traffic under the pandemic, which will likely to accelerate afterwards, the report said. With current trends, it is expected that monthly penetration will be between 17-25 per cent in one year.
"For FMCG purchases, more and more consumers are moving online. There is still headroom for further growth in both the shopper base and shopping traffic, which is expected to be more incremental to the FMCG market," said the report.
The e-Conomy SEA 2020 report from Google, Temasek, and Bain & Company pointed out that e-commerce has driven significant growth in Vietnam at 46 per cent, alongside strong growth across most sectors except for travel. Looking at 2025, the overall internet economy will likely reach $52 billion in value, re-accelerating to around 29 per cent compound annual growth rate.
South Korea opens new container shipping route to Vietnam
South Korea's opening a new container shipping route to Vietnam will create more favourable conditions for enterprises to increase bilateral export activities.
Notably, the latest route, called New Korea Thailand, starts at Incheon Port, traversing a number of ports in Korea, Hong Kong, and China before reaching Laem Chabang and Bangkok Ports in Thailand and ending at Tan Cang Cat Lai Port in southern Vietnam.
Ships on the new route will have three shipping containers with the capacity of 1,500-1,600 twenty-foot equivalent units (TEUs) with the frequency of one route per week. These vessels belong to Korea Shipping Co. Ltd., Chun Kyung Shipping Co., Ltd, and Namsung Shipping Co., Ltd.
Incheon Shipping Corporation expects that the shipping route will contribute to promoting the import-export activities between South Korea and Southeast Asia.
Previously, in August 2016, the central province of Quang Nam launched the first Chu Lai-Korea sea route, connecting Tam Hiep Port and Incheon Port in Korea.
Notably, Tam Hiep Port in the Chu Lai-Truong Hai logistics and port service centre helps to connect Chu Lai Open Economic Zone and Incheon Port. The port allows access for 20,000-DWT (deadweight tonnage) cargo ships or ships with a capacity of 1,000 TEUs, receiving one ship per week.
The Vietnam-Korea Free Trade Agreement (VKFTA) impacted bilateral trade and investment ties since it was signed and took effect in 2015. Korea is now Vietnam's second-largest trade partner after China.
According to Business Korea, South Korean companies' exports to and investments in Vietnam are continuing to increase. The country has been Vietnam's third-largest export destination behind China and the United States since 2017. In 2020, the export turnover from Korea to Vietnam reached $48.51 billion. Last year, 3,324 and 2,233 South Korean companies were doing business in Vietnam and China, respectively.
Trung Nam takes over Ca Na project complex to develop LNG project
Trung Nam Construction Investment JSC, a member of Trung Nam Group, took over the Ca Na complex from Hoa Sen Group to develop a liquefied natural gas (LNG) power project.
According to Nguyen Lam Tien, general director of Trung Nam Group, the Ca Na project complex was invested by Hoa Sen Group with the aim to develop a steel manufacturing plant, however, the investor's plan was not approved, thus Hoa Sen decided to withdraw from the project.
After the transfer, Trung Nam will develop a liquefied natural gas (LNG) power project on the area.
Besides, the group will also buy the surrounding area to invest in an industrial zone (IZ) to manufacture electronics and circuit boards.
Trung Nam's plants in the above IZ will serve as outsourcing manufacturing facilities for circuit board production for partners and will not produce the group's own electronics products such as television sets and smartphones. According to the plan, the group will build five circuit boards manufacturing plants in the IZ.
The group's LNG power project has favourable conditions for implementation because in early April, the prime minister approved the suggestion of the Ministry of Transport to add an LNG import terminal to the Ca Na LNG Power Complex which lies within close distance to Trung Nam Group's project.
Previously, in July 2020, Hoa Sen issued plans to divest from its two subsidiaries responsible for component projects it has transferred to Trung Nam. The first one is Hoa Sen Ca Na-Ninh Thuan International General Port One Member Co., Ltd. (the investor of the Ca Na Seaport project). The second one is Hoa Sen Ca Na Industrial Zone Infrastructure Investment Co., Ltd. – Ninh Thuan (the investor of the Ca Na Industrial Zone Infrastructure Investment project). These two companies have charter capital of VND50 billion ($2.17 million) each, 100 per cent contributed by the group.
US companies concerned about COVID-19 resurgence and vaccine availability in Vietnam
The latest coronavirus outbreak is causing anxiety and uncertainty for US businesses across all sectors in Vietnam, but expectations of more vaccine availability promise more stable operations in the coming time.
Accordingly, over 90 per cent of AmCham members responding to the survey said the current outbreak has affected their business operations. The biggest challenges are a lack of available vaccines to protect their team members and not being able to bring necessary people into the country due to burdensome travel requirements and paperwork.
Over 70 per cent of respondents say their company is currently restricting work travel in Vietnam. Around 90 per cent of AmCham members have cancelled work or personal travel due to the current outbreak that has found infections in 30 cities and provinces here.
"The health and safety of people in Vietnam should remain the government's No.1 priority. At the same time, it is important to recognise that in-bound travel brings in the foreign experts and business people necessary to facilitate new investment, efficient operations, key infrastructure, education of Vietnamese children, and more," AmCham's executive director Adam Sitkoff said.
Survey results found that 81 per cent of members say their company would bring more people to Vietnam if the mandatory quarantine period was reduced from 21 days to seven days.
"The pandemic will likely continue causing disruptions and lock people inside a room for many weeks which might seem like a good idea today, but Vietnamese policymakers need to think seriously about a safe and simple system of documentation that will facilitate international arrivals here. Vaccines have proven safe and effective. AmCham encourages authorities to implement less burdensome entry procedures for fully vaccinated business people, foreign experts, and maybe even tourists," Sitkoff added.
In the survey responses, AmCham members repeatedly stressed the need to get more people vaccinated. In fact, 88 per cent of respondents said they or their company would pay money to receive a high-quality vaccine here.
The AmCham executive director again offered to gather financial resources from companies if the government would guarantee quick vaccine availability for their team members. He added that vaccine availability is the top issue on the minds of AmCham members right now and that until many more people get jabbed in the arm, "we will likely see additional outbreaks and disruption from the virus here."
Danang encourages new renewable energy projects
Danang encourages private enterprises to develop the renewable energy sector, including offshore projects as well as projects collaborating with high-tech agricultural development projects.
It is part of the city's master plan to develop and use renewable energy by 2025 with a vision to 2035.
Accordingly, by 2025, the total capacity generated from solar farms is expected to reach 357,226MWh. The figure will increase to 843,133MWh by 2035.
The city will create favourable conditions for high-tech agricultural projects tied into solar generation in order to increase land-use efficiency. Especially, the city encourages investors to develop projects at its exhausted mineral mines.
For wind power, Danang will look for investors for small- and medium-scale wind farms, and study the potential of offshore wind farm development. It will prioritise partners with technical and financial potential. Besides, the city plans to develop biomass energy projects with a target capacity of 33MW by 2025 and 50MW by 2035.
In September 2020, the Danang Department of Industry and Trade launched a month-long pilot project on the deployment of green roof-top solar power panels for 45 households. The project, which was jointly developed with the Green Innovation and Development Centre (Green ID), aims to raise potential solar power in the city and reduce carbon emissions.
Under the pilot, each household with under 3KWp solar power system received VND2 million ($87) support after each KWp. The project was finished in October 2020.
Statistics from the department showed that Danang has great renewable energy potential, with 2,000 hours of sunlight per year and an estimated 1,140MW of solar power.
About 30 per cent of the city's population use solar power to power water heaters, while about 20 five-star hotels and resorts are using solar power water heating systems.
Besides, in July 2017, Danang, in cooperation with the European Union, launched a pilot project to develop solar energy at two hospitals, two schools, and six households and build a database of solar power capacity in the city as well as a policy framework for clean energy development.
Japan holding interest in real estate
The suitable pandemic response policy, stable economic development, and improved investment environment has ensured Vietnam remains in the lead in terms of attracting more Japanese investment into real estate this year.
Among the dozen real estate licences handed out for foreign direct investment ventures in the first four months of this year, Panasonic emerged with a workshop project valued at more than $25.5 million located in Thang Long Industrial Park II in the northern province of Hung Yen.
Nearly 22,000 square metres of workshop space will be constructed between 2023 and early 2024, with the project set to come into operation around April of that year.
In March this year, Toshin Development under Takashimaya Group cooperated with domestic Trung Thuy Group to invest in a complex of apartments, offices, and commercial space in Hanoi.
According to Toahiteru Sato, chief of the representative office of Toshin Development in Ho Chi Minh City, the company believes that pandemic control, the attraction of the recently-signed EU-Vietnam Free Trade Agreement, and the general goal of becoming a key bases in new global supply chains means Vietnam is expected to welcome a new wave of investment, as well as a higher demand for offices for lease.
Meanwhile, Yoshio Mutara, president at Takashimaya, said that there is much room for the company to expand its portfolio in different segments in Vietnam.
After investing in Vietnam with its first retail centre in Ho Chi Minh City in 2016 at $25 million, Takashimaya last December announced a $12 million high-quality school system in the Starlake urban development project, one of the biggest foreign-invested urban schemes in the Vietnamese capital. Also in this project, Takashimaya expects to build a multi-use project comprised of retail facilities which will be developed between 2022 and 2025.
Shingu Akihiro, general director of Anabuki Housing Group, said that Japanese investors are impressed with the Vietnam's development momentum, especially the relatively high population growth and GDP growth and urbanisation.
According to the World Bank, the urbanisation rate in Vietnam in the 2015-2020 period was 2.6 per cent, equal to Thailand and higher than Indonesia, Singapore, and the Philippines, while during 2010-2015 it reached 3 per cent.
Toru Tomita, general director of the O.M.NET Cooperative Business Association – a trade union based in Osaka – said that Vietnam is a young country with abundant and very attractive labour resources. "Currently, Vietnam has a lot of real estate companies with a huge amount of products. However, the potential in this area is still huge and Japanese investors have been aware of this and are jumping into the market," Tomita said.
Japanese investors have been familiar with the traditional real estate segment of Vietnam of retail, residential, and hospitality development.
In retail, AEON Group expects to expand its current network of six supermarkets to 20 in the country by 2025, with the total funding of up to $2 billion.
In hospitality, Kajima is joining Indochina Capital to develop a network of 20 hotels and tourism complexes with more than $1 billion mobilised over the next decade. The first hotel of the chain, Wink Saigon Centre Hotel, officially opened in March.
Nomura Real Estate Development at the end of 2020 cooperated with domestic group Ecopark Corporation JSC to develop a residential building in the northern province Hung Yen's Ecopark, the largest township development in Vietnam. Nomura's project name of Swan Park Onsen will provide 3,000 apartments and expects to hand them over to buyers during 2024-2025.
In Vietnam, Nomura joined the Phu My Hung Development Corporation project in 2015 and has since been engaging in condominium housing and office building projects in Ho Chi Minh City. Before Nomura, other Japanese partners had also joined with Ecopark to develop Waseda Academy of Medicine Japan and Tokyo Human Health Science University Vietnam.
Samty Corporation is another Japanese company working with Vingroup to develop The Sakura residential venture, located in Vinhomes Smart City in Hanoi.
Mitsubishi and Nomura have joined with Vingroup to develop the second phase of the Vinhomes Grand Park in Ho Chi Minh City, with an investment of over $900 million to develop 21 residential buildings with a total of 10,000 units.
Real estate groups top tax debt tally
A number of corporate taxpayers that have failed to fulfil their tax obligations are posing challenges for their own customers, especially in real estate-focused companies regarding land-use right certificates.
Hanoi Tax Department under the General Department of Taxation published the list of over 2,000 taxpayers with debts, especially land tax under the law on non-agricultural land-use tax.
The figure is roughly estimated at VND6.39 trillion ($278 million), including 1,500 taxpayers with potential tax debt collection of VND5.748 trillion ($250 million), and 530 taxpayers with soured debt tax amount of approximately VND638 million ($27.7 million).
State-owned Shipbuilding Industry Corporation is one of those not fulfilling its tax obligations, with VND175.5 billion ($7.6 million) tax debt. Lilama Hanoi JSC also owes VND138.2 billion ($6 million).
Domestic property developer Song Da-Thang Long JSC topped the list with the largest debt of over VND384.6 billion ($16.7 million).
Many names were outed in the past and continue to be listed as they have yet to pay up. For example, World Gems Co., Ltd. owes land use fees for more than five consecutive years for its Ruby Tower Dinh Cong project, previously known as AZ Sky Dinh Cong.
World Gems still owes more than VND142 billion ($6.2 million), and many residents have also been requiring legitimate certificates of house/land use rights.
Dong Thap JSC, developer of a residential project in the capital's Hai Ba Trung district, is reported to owe VND32.5 billion ($1.4 million) in non-agricultural land use tax, land rent, and late payment of land use levy.
"For the tax debts of Dong Thap JSC, we will apply a coercive measure to notify the invoice that is no longer valid for this company. Moreover, we will take further coercive measures in accordance with the provisions of the Law on Tax Administration if the company still fails to pay tax obligations on time," Hanoi Tax Department noted.
Ha Huy Phong, managing director of Inteco Law Firm explained, "Besides tax debt, investors often owe land use levy, leading to ineligibility for land use right certificates. As a result, homebuyers could not be granted house and land ownership certificates."
In January, Ho Chi Minh City Tax Department announced that collectible tax debt as of November 30 reached VND12.25 trillion ($533 million), up 25 per cent compared to the end of 2019. The major issues in the rise lay in corporate income tax (CIT) and taxed land of enterprises operating in the real estate sector.
The total debt of land and water surface rents in 2019 in the city was VND3 trillion ($130 million), up 7.44 per cent on-year.
In terms of the collection of levy on land use rights and land administration fees, the total debt was VND1 trillion ($43.5 million), down 3.86 per cent compared on-year.
For real estate groups' CIT, the figure reached VND327 billion ($14.2 million), equivalent to an increase of 20.22 per cent on-year. There are 29 enterprises that owe tax of over VND5 billion ($218,000) with a total CIT debt of VND295 billion ($12.8 million), accounting for 90 per cent of all CIT debt in real estate businesses.
Duc Khai Corporation – another property business – reportedly owes VND441 billion ($19.2 million). Duc Khai is known as the developer of residential projects such as The Era Town. Last year, a number of Era Town apartments were put on auction as a part of BIDV and TPBank's plans to sell collateral assets to recover their soured loans.
In January, property developer Thu Duc House in Ho Chi Minh City was fined VND451 billion ($19.6 million) due to its tax arrears. Since then, the municipal authorities have taken stronger coercive measures involving suspension of the company's invoice usage.
Director of Ho Chi Minh City Tax Department Le Duy Minh signed a tax promulgation at the end of March, citing that the company owed taxes for more than 90 days and did not comply with the decision to sanction administrative violations on tax management.
The government last month issued Decree No.52/2021/ND-CP on extension for payment of VAT, CIT, personal income tax, and land rental fee in 2021, which aims to provide a much-needed foundation to help cash-strapped companies weather financial difficulties endured in recent times.
Nearly 10 tonnes of lychee flown to Japan
First batches of lychee in the 2021 crop of the northern province of Bac Giang left for Japan on flights arranged by national flag carrier Vietnam Airlines on early May 27.
The flights, carrying close to 10 tonnes of the tropical fruit, are bound for two major Japanese cities of Tokyo and Osaka.
In-flight safety and COVID-19 preventive measures were seriously enforced to ensure product quality and prevent the spread of the disease.
Additionally, Vietnam Airlines has joined hands with Bac Giang to increase flights in an effort to ensure domestic supply and provide optimal transport for the province's goods and farm produce in particular.
The carrier is operating cargo transport services on its international routes to facilitate trade and productions of localities nationwide.
One day earlier, Bac Giang held a ceremony marking the shipment of early-ripening lychee grown in its Tan Yen district to the Japanese market.
The district shipped 20 tonnes of lychee to the market on May 24-26.
Speaking at the ceremony, Phan The Tuan, Vice Chairman of the provincial People's Committee said in the context of complicated changes caused by the COVID-19 pandemic, Bac Giang has built strong lychee growing areas, especially in Tan Yen and Luc Ngan districts.
The province has prepared special conditions, ensuring absolute safety in terms of health, security and order for businesses, traders, and drivers entering Bac Giang to purchase and consume lychee.
The first shipment of lychees exported to Japan, a large market with very high quality standards, has shown the locality's determination, seriousness and responsibility in the process of producing and consuming lychee, he added.
This year, the province has around 28,100 ha of lychees with an estimated output of more than 180,000 tonnes, an increase of 15,000 tonnes year-on-year. This includes 45,000 tonnes of early-ripening lychee harvested on an estimated area of 6,050 ha along with 135,000 tonnes of lychee from the main crop on an area of 22,050 ha./.
20 OCOP products to get five-star rating
The National OCOP Council will propose competent agencies recognise 20 products as five-star "One Commune, One Product" (OCOP) products.
The products were selected from 43 entries submitted to the Ministry of Agriculture and Rural Development (MARD) by 12 cities and provinces, heard a meeting on May 26.
Earlier, the National OCOP Council established councils from the Ministries of Agriculture and Rural Development, Industry and Trade, and Health, which are in charge of assessing products under the OCOP programme.
MARD Deputy Minister Tran Thanh Nam said the recognition not only affirms the quality and brand of products at the national level but also opens up opportunities for them to gain a foothold at home and access foreign markets.
The OCOP programme has facilitated the development of products and contributed to creating jobs and raising income of rural residents, he added./.
Vietnamese agricultural products favoured in China
Vietnamese agricultural products have won the taste of Chinese consumers in recent years due to their quality as well as improvement in businesses' supply capacity, a trade promotion official has said.
Deputy head of the Trade Promotion Agency under the Ministry of Industry and Trade Le Hoang Tai said at an online conference held on May 26 that China is the second largest export market of Vietnam, with export turnover in the first four months of this year topping 16.8 billion USD, up 32.4 percent year-on-year.
Besides, this is the largest source of imports for Vietnam, he said, pointing out purchase from China surged 47.8 percent in the reviewed period amidst the pandemic.
Vegetables, coffee, rice, cassava and products made of cassava, and seafood always make a lion share of Vietnamese shipments to China, he added.
The Ministry of Industry and Trade has carried out a wide range of uniform measures to boost exports to China, including food quarantine, origin tracing, brand development and issuance of certificate of eligibility, Tai added./.
Hai Duong enjoys good sale of "thieu" lychee on e-commerce platforms
Good signals have been seen in the sale of Thanh Ha "Thieu" lychee in the northern province of Hai Duong on e-commerce platforms, according to the provincial Department of Agriculture and Rural Development.
Thanks to the support of the Trade Promotion Agency under the Ministry of Industry and Trade, Hai Duong "thieu" lychee has been available in Sendo since May 24. Six tonnes of the fruit were sold in the first day and so far, after three days, 14 tonnes were purchased, exceeding the target of 12 tonnes.
Currently, Sendo is selling "thieu" lychee at a price of 18,000 VND (0.78 USD) per kilo, while offering 1,000 free shipping codes worth up to 30,000 VND per order, along with additional 1,500 free shipping codes for orders with payment via ZaloPay.
Farmers have been supported to sell the product on the e-commerce platform as well as in packaging. Sendo has also introduced "thieu" lychee on its apps and social media accounts.
Meanwhile, each day, about 2 tonnes of "thieu" lychee are sold via the e-commerce trading floor Ladaza, while voso.vn trading floor by Viettel Post has received 2,000 orders from 5-20 kilos each.
Luong Thi Kiem, head of the Hai Duong Sub-Department of Cultivation and Plant Protection, said that the province is entering the peak harvest season of early-ripening lychee.
She said that so far, Hai Duong has sold 30-40 percent of its early-ripening "thieu" lychee production at prices spanning from 18,000 VND – 30,000 VND per kilo at farm.
"Thieu" lychee exporters have been operating at full capacity, she said, adding that the first batch of the product in 2021 has reached Japan, while another batch to Singapore has left Hai Phong Port. On May 24, lychees be shipped to Australia received gamma radiation, added Kiem./.
Vietnam, Japan to work closely for effective implementation of CPTPP
Vietnam and Japan have agreed to boost their close cooperation with a view to effectively implementing the Comprehensive and Progressive Agreement for Trans-Pacific Partnership (CPTPP).
The consensus was reached during phone talks between Minister of Industry and Trade Nguyen Hong Dien and Japanese economic revitalisation minister Yasutoshi Nishimura on May 26.
Dien suggested Nishimura encourage and create favourable conditions for Japanese investors who want to invest in Vietnam.
He said the move will help Vietnam become an important link in the supply chain of Japanese enterprises, particularly in the fields of automobile manufacturing, electronics, medical equipment, garment and textiles, and sectors that bring benefits to bilateral economic-trade ties.
Nishimura, for his part, proposed that Vietnam support Japan's initiatives, and continue to work with Japan to implement the trade pact.
As several countries, including the UK, have expressed an interest in joining the agreement, the Japanese minister hoped Vietnam would endorse the organisation of the fourth CPTPP Commission meeting in early June, which will consider negotiating with the UK after it made a formal request to join on February 1.
The CPTPP covers 13 percent of global GDP and groups together Australia, Brunei, Canada, Chile, Japan, Malaysia, Mexico, New Zealand, Peru, Singapore, and Vietnam.
China, the Republic of Korea, Taiwan (China), and Thailand have also expressed an interest in joining./.
Source: VNA/VNS/VOV/VIR/SGT/Nhan Dan/Hanoitimes
VIETNAM BUSINESS NEWS MAY 27 have 7266 words, post on vietnamnet.vn at May 27, 2021. This is cached page on Talk Vietnam. If you want remove this page, please contact us.