Wind power sector attractive to investors, construction firms
A top executive at Coteccons, one of the biggest realty firms in Viet Nam, told media the firm may invest in wind power construction due to the opportunities on offer.
Coteccons' deputy general director Phan Huu Duy Quoc said: "We are associated with a large consulting enterprise in the power industry to participate in the bidding as an EPC general contractor of wind power projects," adding, "In the future, we may consider investing in the field."
Similar to Coteccons, realty firm Phat Dat is considering investing in wind power while construction firm Licogi 16 is awaiting Government approval to implement four wind power projects in Gia Lai and Quang Tri provinces with its Japanese and German partners.
Licogi 16 said it was studying some offshore wind power projects for potential future investment.
The firm Power Construction 1 plans to finish three wind power projects of Lien Lap, Phong Huy and Phong Nguyen in Quang Tri Province before October 31 as it continues to survey, research and develop new projects in other areas.
With its experience from the construction of large hydroelectric and irrigation projects, the firm Construction 47 also plans to expand its work into wind power in the near future while the SCI E&C Company will execute the wind power projects Huong Phung 2&3, Gelex 1,2,3 and Huong Linh 7&8 in Quang Tri Province.
Known as the leading foundation engineering and underground construction company in Viet Nam, FECON Corporation is also building six wind power plants across the country.
Quoc from Coteccons told local media: "The profit margin for civil construction is approximately 5 per cent, while infrastructure and wind power construction can make a higher profit."
According to a report from Vietnam Electricity (EVN), as of March 22, there were about 4.4GW of wind power projects under construction while a remaining 6.2GW would be developed in 2022-2025, based on the draft Power Master Plan 8.
Lots of foreign investors have also been reported to be mulling an investment in Vietnamese wind power.
Less than a month after Trung Nam Group inaugurated the largest wind farm of Viet Nam in Ninh Thuan, Hitachi SE's renewable energy business expanded its market to Viet Nam by signing a strategic co-operation agreement with the group, buying more than 35 per cent of the stake in the wind farm on May 14.
Seeing Trung Nam Group's 151.95 MW wind farm worth VND4 trillion (US$172.4 million) with an estimated output of 432,000,000 kWh per year, as a quality, long-term and effective project, the Japanese investor bought in as a way to further implement renewable energy projects in Viet Nam.
This month, the Central Highlands province of Dak Lak granted in-principle investment approval to six foreign-funded wind power projects worth more than VND10.08 trillion while the People's Committee of Hau Giang Province did the same thing for a VND3.2 trillion wind power plant project from Hong Kong's Envision Energy Company.
According to SSI Research, assuming electricity consumption growth of about 7.6 to 8 per cent in 2022-2025, there was still room to deploy a wind power project with a capacity of 6.2GW.
According to the World Bank's assessment, Viet Nam is the country with the largest wind power development potential of Laos, Thailand, Cambodia and Viet Nam, with more than 39 per cent of Viet Nam's total area estimated to have an average annual wind speed per year greater than 6m per second at an altitude of 65m, equivalent to a capacity of 512 GW.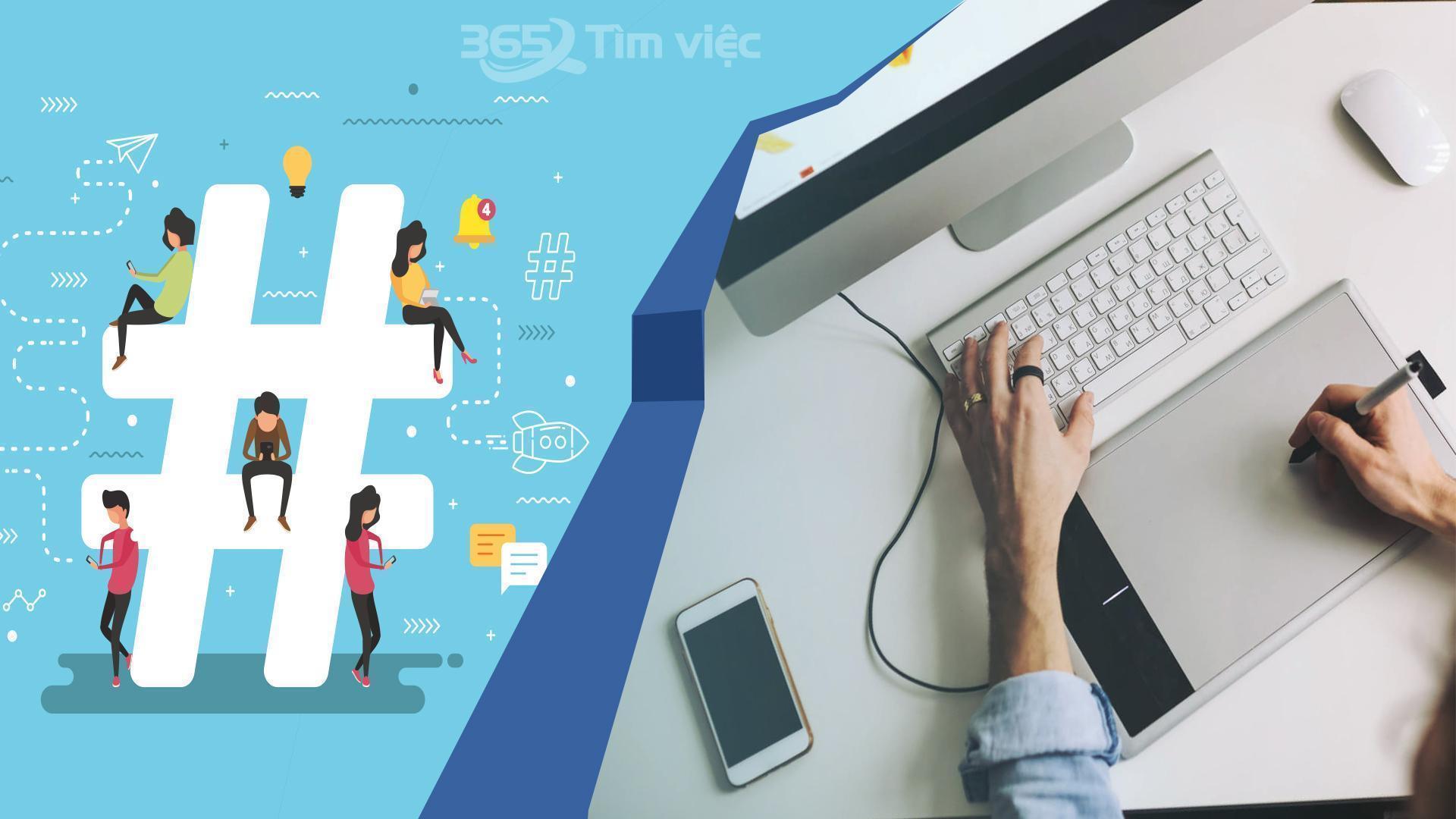 Wind power survey project contracts signed
The La Gan Wind Power Development Corporation has signed two contracts to carry out surveys for possible wind power projects in Viet Nam worth several million US dollars.
The developer of the 3.5 GW La Gan Offshore Wind Power Project owned by Copenhagen Infrastructure Partners, Asiapetro and Novasia on Wednesday signed two contracts with the Northern Centre for Planning and Investigation of Marine Resources and Environment (CPIM).
The La Gan Geophysical Survey Campaign Contract and the La Gan Geological Study Contract will cover major geological surveys and studies. The signing was conducted virtually due to COVID-19.
Geophysical surveys and studies are crucial steps for offshore wind power projects to understand the seabed condition and progress the development of ground models and foundation designs. CPIM will engage a Danish sub-contractor: the Geological Survey of Denmark and Greenland (GEUS), which is under the Danish Ministry of Climate, Energy and Utilities, to carry out the scope.
Under the La Gan Geophysical Survey Campaign contract, CPIM and GEUS will work closely together to collect seabed data and samples to determine bathymetry, seabed features and subsurface geology. As part of the La Gan Geological Study contract, CPIM and GEUS will assess the geological conditions, marine habitats and marine usage, which are key considerations in offshore wind farm development.
"Being one of the strong and long supporters for Viet Nam's transformation to a green and sustainable energy sector, Denmark is looking forward to the approval of Viet Nam's national Power Development Plan 8 (PDP 8) as it will set out a legal and solid foundation for the future development of the Vietnamese energy sector, including mobilisation of the necessary social economic and financial resources, both local and international.
"The signings today signify both the seriousness and willingness of the project in making big investments and getting financially and technically ready to move forward once they obtain the licence from the government.
"It is, therefore, a valid expectation that the project could be included in the PDP 8 as soon as possible, which will not only help create a good starting momentum for the sector but also contribute to the realisation of the Government's vision on a sustainable and green energy sector," said Ambassador of Denmark in Viet Nam, Kim Christensen.
Maya Malik, Chief Executive Officer of the La Gan Wind Power Development Corporation, said: ''We are proud to support a collaboration between these highly competent Vietnamese and Danish government agencies, and be one of the first large scale offshore wind farms to sign contracts for offshore geological surveys.
"By awarding this scope to CPIM and GEUS, the La Gan Wind Power Development Corporation reaffirms our commitment to progress the project while supporting the local supply chain and facilitating knowledge transfer between international and local suppliers.
"As a responsible and experienced developer, the La Gan Wind Power Development Corporation will ensure that the survey activities are conducted to the highest safety, environmental and social standards."
For the past two years, the La Gan Project has been working with both Vietnamese and Danish authorities to develop the project.
According to an economic impact study made by international experts from BVG Associates (World Bank consultants), the project will contribute more than US$4.4 billion to the Vietnamese economy.
The project is also expected to create over 45,000 full-time equivalent (FTE) local jobs in Viet Nam, where one FTE is one job for one year. Once fully installed, the project is predicted to power more than 7 million households and avoid 130 million tonnes of CO2 emissions.
Thaco cancels public company registration
A recent announcement from the State Securities Commission of Viet Nam (SSC) revealed the cancellation of the public company registration of Truong Hai Auto Corporation (Thaco) since January 1, 2021.
With the cancellation, Viet Nam's leading automaker of billionaire Tran Ba Duong will not be required to disclose financial reports, or any resolutions from the General Meeting of Shareholders.
In 2020, it had received approval from shareholders to restructure the company. Accordingly it will de-merge non-auto businesses to create a new company, called Thaco Group.
After the establishment, Thaco will issue another amount of new shares to increase its charter capital corresponding to the amount it used to swap Thaco's stocks for its shareholders.
That means Thaco will be divided to form Thaco Group with an estimated capital of over VND19.3 trillion, which is based on capital that Thaco split to establish Thaco Group. The shareholder structure includes Thaco's shareholders (excluding ESOP 2018 shareholders) according to the list that was determined by its Board of Directors.
Thaco will transfer all and Thaco Group will inherit and continue to execute all rights and obligations at the companies including: (i) Thaco's real estate subsidiary, Dai Quang Minh; (ii) Thadi; and (iii) HAGL Agrico (HNG).
However, the de-merger plan has not been implemented yet.
Since the beginning of 2021, Thaco has officially taken control of HAGL Agrico. Correspondingly, HAGL Agrico will issue 550 million shares to swap all debt of Thagrico, with offering price for debt swap being VND5.5 trillion. At the same time, HAGL Agrico also issues 191.4 million shares to Thagrico.
After the transaction, Thaco group will increase its ownership in HAGL Agrico to at least 63.6 per cent.
Since 2020, the company has not published any new financial reports. But as of the end of 2019, its net revenue fell 4.6 per cent over 2018 to VND56.5 trillion.
With big investment in the agricultural sector in 2019, Thaco gained nearly VND1.6 trillion from this field.
Ha Noi strengthens promotion for farm produce, establishes a resilient agriculture
Ha Noi was strengthening trade promotion activities for farm produce to establish sustainable value chains and build a resilient agriculture because of the COVID-19 pandemic.
"Boi Khe fragrant rice" has seen stable sales not only domestically but also in foreign markets since it was recognised as a collective trademark by the Intellectual Property Office of Viet Nam in 2015.
Director of Tam Hung Agriculture Co-operative in Tam Hung Commune, Thanh Oai District Do Van Kien which owned the trademark said the cooperative received a lot of support to participate in trade promotion activities to introduce its rice products. In 2020, the co-operative sold a total 4,500 tonnes rice.
According to Tran Minh Duc, director of Truong Thinh High Technology Agriculture Investment Joint Stock Company which cooperated with farmers in Duong Noi Ward, Ha Dong District to cultivate Japanese melon following GlobalGap standards, trade promotion activities helped expand market for this product.
Truong Thinh now had contracts with Green Path Viet Nam Trading and Import Export Joint Stock Company, Safe Meal Group Corporation and several supermarkets. The company was also conducting procedures to export melons to Japan.
Deputy Director of the municipal Department of Agriculture and Rural Development Ta Van Tuong said that in recent years, the capital city's agriculture saw significant renovations in the way trade promotion activities were implemented.
Every problem encountered during the distribution of farm produce and every proposal of distribution firms and producers were listened to ensure a smooth process from production to distribution, Tuong stressed.
Tuong said that the department cooperated with unions to raise farmers' awareness about safe agricultural production as well as to provide support to improve their farming techniques.
According to Nguyen Thi Thu Hang, the Ha Noi Sub-Department of Agro-Forestry-Fisheries Quality Assurance, it was necessary to develop agricultural products which met quality standards to promote the capital city's development and increase competitiveness.
Trade promotion activities must focus on taking opportunities arising from the free trade agreements to expand markets for agricultural products while limiting negative impacts of the COVID-19 pandemic, she said.
Director of Ha Noi Department of Agriculture and Rural Development Chu Phu My said focus would be placed on studying and analysing market demand to provide orientations for agricultural production, ensuring both quality and quantity.
The organisation of trade fairs and agricultural product weeks was an effective solution to promote trade but it must be tied to the actual demand of the market as well as carefully considered in the context of the COVID-19 pandemic, he said.
My stressed that this year, Ha Noi would give priority to promoting products within the one-commune-one-product (OCOP) programme and organising fairs following harvesting seasons.
He also urged enterprises to strengthen the application of information technology in distributing agricultural products, adding that the department would provide support to establish online distribution channels which played an important role because of the pandemic.
Nguyen Van Chu, director of Organic Green Clean Food Company Limited said that the combination of traditional and online distribution channels was appropriate in the current situation to establish a diversified distribution network which would help access more consumers.
Trade promotion activities also contributed to improving product quality, building brands, establishing sustainable supply chains for agricultural products in the capital city and build a resilient agriculture.
Moody's may upgrade VPBank's ratings
Moody's Investors Service has announced that it is considering upgrading a series of important ratings for VPBank.
Moody's is considering upgrading the bank's long-term local and foreign currency deposits and issuer ratings (currently at B1 with a stable outlook), baseline credit assessment (BCA), long-term counterparty risk rating and many other important ratings relating to credit and risk control.
In the first quarter of the year, VPBank achieved positive business results, surpassing its targets.
By the end of March, its total integrated assets exceeded VND436 trillion, up 4.1 per cent from the same period last year. Its consolidated credit growth increased by 2.8 per cent from the corresponding period last year to reach VND332 trillion. The strong credit growth was led by strategic segments of individual customer and small-and-medium enterprises (SMEs) with year-on-year increases of 7 per cent and 11 per cent respectively. Its pre-tax profit reached VND4 trillion in January-March. This was the first time the bank achieved this level in the first quarter of a year.
With revenue diversification, reasonable credit growth, minimising capital costs and optimising operating costs, VPBank's total consolidated pre-tax profit in the first quarter of 2021 has grown strongly at 37.6 per cent over the same period last year. With this result, the bank's performance indicators as of March 31 continued to be improved and ranked at the top of the market, with return on asset (ROA) and return on equity (ROE) reaching 3 per cent and 23.5 per cent respectively.
VPBank also signed an agreement to sell a 49 per cent stake in FE Credit to Japan's Sumitomo Mitsui Finance Group (SMFG) in a transaction that values the non-bank lender at US$2.8 billion.
The investment would help VPBank enhance its financial capacity and create opportunities to expand new business areas such as investment banking and wealth management.
The bank plans to increase its equity from the current VND56 trillion to VND90 trillion as well as increasing charter capital to VND75 trillion in 2022 thank to the profit from divestment from FE Credit.
If the capital increase plan is successful, VPBank will be among the top Vietnamese banks with the largest equity and chartered capital.
At its general meeting of shareholders held at the end of April, the bank set a total asset target of VND490 trillion, increasing 17.5 per cent, and customer deposits at 19.2 per cent to more than VND350 trillion. Its pre-tax profit is expected to increase by 27.9 per cent to more than VND16.6 trillion.
Banks warned about loans to big corporate customers
The State Bank of Viet Nam (SBV) has warned commercial banks about rising bad debts and loans from large corporate customers whose credit values top VND500 billion (US$21.5 million) each.
Although banks have tried to boost retail credit for individual customers in recent years, big corporate customers are still their main targets as a credit contract with a large enterprise can bring a profit hundreds of times higher than that of thousands of small credit contracts of individual customers.
The SBV said bad debts of large corporate customers in 2020 increased compared to the end of 2019. The total outstanding loans that banks lend to large enterprises exceeded VND3.2 quadrillion, accounting for more than 30 per cent of the total outstanding loans of the entire economy. Of which, bad debts accounted for 1.65 per cent of the loans. Notably, bad debts for enterprises with outstanding loans of VND5 trillion or more was 2.42 per cent, higher than the average bad debt ratio of the banking system.
As many banks are increasingly dependent on large corporate customers, risks have increased.
Although the SBV did not specifically mention the VND3.2 quadrillion loans, it is estimated that the large enterprises mainly operate in the real estate sector.
According to experts, real estate credit is not bad because the real estate market is a fundamental market and its development will lead to the growth of the entire economy. However, the SBV's warnings about large corporate credit and real estate credit are understandable.
First, some banks are too focusing on a number of large enterprises. At many banks, real estate credit is not only reflected in huge corporate loans but also huge corporate bond investments.
Second, in terms of data, cross-ownership in the banking sector has decreased sharply, but in reality, this relationship is increasingly complex. General meetings of shareholders in the banking industry this year also witnessed many new bosses appointed who also run large real estate groups.
Third, banks could face liquidity difficulties if they lend too much capital for a few large enterprises, as in recent cases when banks have struggled with loans worth tens of thousands of billion dong to build-operate-transfer (BOT) enterprises that have failed to pay their debts due to difficulties in their business.
When lending to enterprises, banks always have tools to calculate and prevent risks. However, avoiding too much focus on large customers will spread risks, experts said.
Experts suggested to deal with the risks, under a project to restructure the system of credit institutions associated with bad debt settlement for 2021-25, the SBV should draft the restructuring with a focus on asset quality but not the size of banks. Many countries are also trying to develop small but quality banks, which lend to individual customers and small and medium-sized enterprises, instead of depending too much on big enterprises.
In addition, to reduce risks for banks, the SBV must gradually raise banks' risk governance standards, require them to be more transparent about governance and improve the independence of the banks' executive boards.
Japanese giant ENEOS Corporation continues to buy stakes of PLX
ENEOS Corporation has just registered to buy 25 million shares of Viet Nam National Petroleum Group (Petrolimex, PLX). The deal is conducted through order matching on the stock exchange between May 14 and June 22.
On the market, PLX shares, listed on the Ho Chi Minh Stock Exchange (HoSE), are in a bullish trend. The shares finished Thursday morning at VND53,900 per share. At this price, ENEOS Corporation will pay Petrolimex nearly VND1.35 trillion.
In the first quarter, Viet Nam's largest petroleum retailer posted net revenue of over VND38.2 trillion, slightly down 0.6% against the same period of last year. However, the company's gross profit reached 8.9 per cent due to fall in cost of goods sold. In the first quarter of 2020, this indicator was at 1.2 per cent.
By cutting cost price and gaining over VND29 billion in other revenues, Petrolimex recorded consolidated profit after tax of VND736.2 billion, while it lost over VND1.8 trillion in the same period last year.
In a report to investors, Petrolimex explained that as the COVID-19 pandemic was contained in the first quarter and international crude price increased by 20 per cent to US$59.16 a barrel, petroleum businesses raked in profits.
In 2021, Petrolimex set a target of VND135.2 trillion in revenue and VND3.36 trillion in profit before tax, up 9 per cent and 238 per cent, respectively.
Earlier, ENEOS Corporation bought 25 million PLX shares also by order matching on HoSE. The total ownership of ENEOS Corporation in Petrolimex is currently 38 million shares, equivalent to 2.94 per cent of charter capital.
In addition, Toshiya Nakahara, a senior executive at ENEOS Corporation, is a member of Petrolimex's Board of Directors.
ENEOS Corporation is the biggest energy group in Japan, occupying 47 per cent of the market.
DIC to mobilise $87 million by issuing bonds
DIC Corporation is expected to issue VND2 trillion (US$87 million) worth of bonds with a term of three to five years this year. The bond face value is VND1 billion per bond.
The move was approved at the annual general shareholder meeting of DIC Group this year.
DIC's policy of issuing bonds aims to meet the investment capital needs of key projects of enterprises this year and beyond.
Along with that, DIC also has a plan to issue nearly 59.6 million shares to pay dividends last year with the issuance rate of 17 per cent.
The expected implementation time is in the second quarter of this year. The plan to issue shares to increase the charter capital of DIC under the employee stock ownership plan (ESOP).
The corporation will issue a maximum of 15 million ESOP shares, the total value of issuance at par value is VND150 billion, issuing price is VND15,000 per share.
After the successful issuance of shares and bonds, charter capital of DIC Corporation will reach nearly VND4.1 trillion.
Nearly USD691.304 million proposed for southern expressway project
According to the feasibility study, the project would cost VND15.9 trillion (USD691.304 million), up VND2.3 trillion compared to the previously identified figure.
According to the HCM City Department of Transport, the increased capital is mostly for site clearance which requires a total of VND7.43 trillion. Of the sum, VND5.9 trillion is for HCM City and the remainder is for Tay Ninh.
The project is expected to be submitted at the municipal people's council meeting in July this year for consideration.
The national road network development plan that received official approval in 2016 included the HCM City-Moc Bai Expressway project. The Ministry of Transport was assigned as the investor of the project. However, the project was delayed for a long time and in September last year, the HCM City government urged the ministry to propose the government give it autonomy and coordinate with Tay Ninh to execute the project.
On October 23, 2020, the government allowed the HCM City government to take charge of the project.
The 53.5km-long highway will link Ring Road 3 in HCM City's Hoc Mon District with Moc Bai International Border Gate between Vietnam and Cambodia in Tay Ninh Province. Construction is expected to be completed by 2025 with at least four lanes, and will be expanded to six or eight lanes by 2045.
An area of 432 hectares has been taken back to make room for the project, including 209 hectares in HCMC and the remainder in Tay Ninh.
The project will be executed under a public private partnership format with a build-operate-transfer contract.
Dairy firms pledge steady supply, prices under HCM City programme
HCM City will continue with its annual price stabilisation programme for dairy products well past the Lunar New Year early next year, according to its Department of Industry and Trade.
To run until March 31, 2022, the programme has the participation of three dairy firms namely Vinamilk, Nutifood and Tan Quang Minh.
Though two firms have quit this year, the remaining three are major players.
According to the department, the programme will stabilise the prices of four groups of products: infant formula, milk powder for pregnant mothers, functional milk powder (for older, sick, underweight, and overweight people and those with diabetes), and nutritional liquid milk with micronutrient supplements (liquid dairy products and drinking yoghurt).
The programme supplies 23.2 tonnes of milk powder and 880,000 litres of liquid milk a month, or 30-35 per cent of the city's demand.
Amid the COVID-19 pandemic, they have been increased to 26.9 tonnes and 1.114 million litres.
Participating firms must register their prices with the Department of Finance, and if costs increase or decrease by 5-10 per cent, they can adjust the prices accordingly.
If prices fluctuate in the market due to speculation to create an artificial scarcity, they need to supply enough to overcome that based on the advice of the Department of Industry and Trade.
Vinamilk, which has been part of the programme since the first year of the programme, sells nearly 250 products of all kinds, including 50 kinds of liquid milk, meeting almost all consumers' nutritional needs.
Phan Minh Tien, Vinamilk's marketing executive director, said milk is a key product, and in addition to ensuring quality and high nutritional value of its products, the company also plans to further diversify its liquid milk products to suit customers of all ages and segments and develop high-end lines.
Nutifood said it seeks to strengthen links with domestic and foreign partners to ensure adequate supply of inputs, and raise production and operation to penetrate global markets.
It is also focused on developing over 1,000ha of dairy farms in Gia Lai Province to breed cows that offer high-nutrition fresh milk that can match imported varieties.
According to the Department of Industry and Trade, the participation of enterprises with a commitment to supply the full range of dairy products at fixed prices for a long time is a prerequisite to help markets remain stable, especially those of infant formula and functional milk powder.
Industrial parks try to keep factories open amid COVID-19 outbreak
Deputy Prime Minister Vu Duc Dam on Friday asked authorities in Bac Ninh and Bac Giang provinces to continue closely monitoring COVID-19 hotspots and bring companies with large supply chains back into operation.
The request was made at a meeting of the National Steering Committee for COVID-19 Prevention and Control.
"Bac Giang Province must strictly manage workers in industrial zones to ensure the virus will not spread to other provinces," he said. "At the same time the two provinces need to quickly bring businesses that meet safety requirements back into operation, especially those with large supply chains.
"The Ministry of Health and the two provinces must learn from experience and prepare protocols to respond to outbreaks that take place near places with high populations like industrial parks."
He also requested the two provinces to keep testing and take advantage of technology to manage samples and test results.
He also asked the health ministry to closely monitor the outbreaks in Dien Bien Province and other localities with workers coming back from industrial parks.
At a national consultation on the treatment of COVID-19 patients held online on Friday, experts said the new variants of coronavirus have caused serious complications and sent 21 of them into critical conditions.
These 21 patients have been put on invasive ventilators and require intensive care.
The country also has 71 severely ill patients on ventilators, seven severely ill patients relying on non-invasive mechanical ventilation, and three other patients undergoing life support (ECMO) intervention.
The spread of COVID-19 has wreaked havoc in Bac Giang and Bac Ninh provinces in recent days and forced many businesses in industrial parks (IPs) and export processing zones (EPZs) with thousands of workers to suspend their operations.
As of Friday evening, 817 community COVID-19 cases had been reported in Bac Giang Province since the resurgence of the pandemic in late April, with the vast majority linked to industrial parks, and the province has closed four of its six IPs until further notice.
This province has six industrial parks with more than 240,000 workers, all situated near residential areas and national highways and thus posing a major threat of spreading the infection to other industrial parks as well as residential areas.
After isolating outbreaks in the community, Bac Ninh has been making efforts to keep industrial parks operating, according to Chairwoman of the provincial People's Committee Nguyen Huong Giang.
Bac Ninh IPs have nearly 500,000 workers, she said, adding that the locality's testing capacity is still below its needs. The province has recorded more than 380 cases in the ongoing outbreak.
However, Bac Ninh is determined to avoid the closure of IPs by applying strict preventive and control measures, she said.
According to Chairman of the Bac Giang People's Committee Le Anh Duong, after closing four IPs and applying social distancing in four districts and Bac Giang City, the province has managed to monitor all workers related to the outbreaks and focused on preventing the pandemic from spreading to the community.
To deal with the problem, many businesses in IPs nationwide have taken measures to prevent the transmission of the virus to prevent possible disruption in the production and supply chains.
Crystal Martin Vietnam located in Quang Chau IP in Viet Yen District of Bac Giang Province has built a smartphone app for its employees to update information. The company's cleaning staff disinfect twice a day and spray with a chloramine-B solution once a week. Besides that, there are always staff on duty to measure body temperature, instruct workers to disinfect hands, make medical declarations, and keep a safe distance.
The company aims to maintain operations as normal.
At JA Solar Vietnam Company also located in Quang Chau IP, the spraying of disinfectants is carried out regularly in the lobbies, offices, and warehouses. In addition to inspections, at the main gate, medical staff regularly measures the temperature of the staff and workers to promptly detect any suspected cases.
To date, the company has maintained operations and even has plans to expand the module manufacturing facility, so is recruiting new employees.
Vietnam-Singapore Industrial Park (VSIP) Bac Ninh Province is one of 10 operating parks in Bac Ninh, employing more than 36,000 labourers at some 100 businesses. To ensure safety, VSIP Bac Ninh has established a COVID-19 safety team, while closing all parks, sports areas and outside gym sites.
Vu Duc Giang, Chairman of the Vietnam Textile and Apparel Association (VITAS), said his association has warned textile and garment makers in IPs and EPZs to be more proactive in virus-safety work.
Giang said the pandemic was still challenging garment and textile businesses. VITAS has sent a document to the Ministry of Health and the Prime Minister to facilitate vaccine imports for workers in garment and textile businesses by paying every expense for vaccine imports in a bid to stabilise production and business operation.
Last year, many Vietnamese garment and textile businesses had to temporarily stop receiving goods and suspended orders due to the rapid spread of COVID-19, causing income losses and resulting in many workers resigning.
This year, garment and textile businesses have started receiving many orders from clients but now face a shortage of workers, in a year where the sector is aiming to earn US$39-40 billion from exports.
Meanwhile, Hoa Phat Steel company in Hung Yen Province near Ha Noi, which employs 25,000 people, is also taking steps to ensure pandemic prevention and control.
The company requires workers to wear masks, measure their body temperatures, and report their medical status daily while ensuring social distancing at work. In rooms, departments, and workshops, disinfection spraying is also carried out regularly.
Authorities of IPs in Hai Phong, Quang Ninh, and Hai Duong have also been taking measures to keep workers safe and maintain business and production.
Industrial parks in the south are also tightening COVID-19 pandemic preventive measures in the midst of a resurgence of infections.
The Ministry of Planning and Investment (MPI) has sent a document to the People's Committees of provinces and cities to strengthen pandemic prevention measures in IPs and EPZs.
Management boards of IPs and EPZs were asked to strictly monitor the entry of foreign workers and experts to stop any illegal entrants working in IPs and EPZs.
Viet Nam now is home to 369 IPs and border-gate economic zones and export processing zones (EPZs) with a total number of 3.8 million labourers, and 700 operating industrial clusters employing 600,000 employees. As they gather a large number of people and have a closed manufacturing environment, it is one of the top priorities to ensure their safety.
What to do after a data leak
When faced with a data breach, victims are not always helpless and can take steps to prevent the situation from worsening, but it is always essential for them to act quickly, a leading expert has said.
Yeo Siang Tiong, Kaspersky's general manager for Southeast Asia, said, "Data breaches and data leakages are becoming increasingly commonplace these days, especially with increasing reliance on third-party suppliers – such as the recent breaches at an airline in Singapore, a major local telco and a security firm.
"With leaked information, hackers can impersonate the victims or deploy social engineering scams to trick victims into revealing sensitive login information, which is why it is not surprising that users will be concerned when faced with a potential case of data breach."
A security breach in one account potentially risks other accounts too, especially if passwords are shared or regular transactions are made between them, he said.
If a breach involves financial information, the victims need to notify banks and financial institutions where they have accounts and change the passwords, security questions and PIN codes for all accounts besides considering a credit freeze, he said.
They need to monitor their accounts for signs of any new activity and be on guard for other types of social engineering attacks, he warned.
For instance, if a criminal has accessed a hotel's accounts, they could ring customers asking for feedback on their recent stay, and, having established a relationship of trust, could offer a refund of some charges and ask for the customer's card number to make the transaction, he said.
If the call is convincing, most customers would probably not think twice about providing those details, he pointed out.
"With that said, prevention is always better than cure – and while no one is immune to a data breach or can prevent a third-party service provider from getting hacked, good cyberscecurity habits will make you less vulnerable and help survive a data breach with less disruption.
"To put things into perspective, if you would never leave the front door of your house open all day, think of your computer the same way. Keep your network access and your personal data tightly secured, and do not leave any opportunity for a hacker to get in through open windows or doors."
He also recommended some steps that people need to take to prevent data breaches, like using strong passwords and different passwords for different accounts, changing passwords regularly, backing up files, securing the computer and other devices by using anti-virus and anti-malware software, being careful about where they click, monitoring their bank statements and credit reports, and generally knowing the value of their personal information.
Construction of Dien Chau-Bai Vot section of North-South Expressway begins
Construction of Dien Chau-Bai Vot section of the North-South Expressway running the central provinces of Nghe An and Ha Tinh started on May 22.
The 50-kilometre section will have four lanes in its first phase, and comprise an 1.1km-long tunnel and a 4-kilometre long bridge.
A BOT contract was signed for the project on May 13. The expressway section is scheduled for completion in three years, with the tolling period estimated at 16 years and six months.
Addressing the ground-breaking ceremony, Deputy Minister of Transport Nguyen Nhat asked the investors to mobilise resources to ensure that it will complete in the first quarter of 2023.
The official asked Nghe An and Ha Tinh provinces to promptly complete ground clearance and resettlement work.
He said that in the coming time, the ministry will launch the construction of two other sections, namely Nha Trang-Cam Lam and Cam Lam-Vinh Hao of the North-South Expressway./.
S&P Global Ratings raises Vietnam's outlook to 'positive'
The S&P Global Ratings announced on May 21 that it has retained Vietnam's sovereign credit rating, improving its economic outlook to 'positive' from 'stable'.
The Finance Ministry said Vietnam is the only country in the world to have its outlook improved by Moody's, S&P and Fitch.
The S&P made the decision on the back of Vietnam's impressive economic achievements and continuous reform in policymaking amid COVID-19 pandemic.
It said after recording one of the highest growths worldwide, Vietnam will continue with solid recovery in the next 1-2 year thanks to the Government's effective measures against the pandemic, foreign investment attractiveness, stable export, strong domestic demand and solid external position.
This year and in subsequent years, the Vietnamese Government will continue pursuing the goal of consolidating macro-economic foundation, maintaining stable growth in production and trade, improving internal capacity of the economy, boosting institutional reform in combination with fighting the pandemic, contributing to realising the country's mid- and long-term goals and improving national stature.
In the near future, the Finance Ministry and the Government bodies will continue enhancing collaboration and information sharing with credit rating and international organisations to fuel socio-economic development and improve Vietnam's creditworthiness./.
Renewable energy output up nearly 160 percent during Jan-Apr
Vietnam's total output of electricity from renewable energies hit 9.5 billion kWh in the first four months of 2021, up 156.9 percent year-on-year, and accounting for 11.8 percent of the total electricity output, according to a report by the Vietnam Electricity (EVN).
The electricity output from solar energy alone reached 8.73 billion kWh, a nearly three-fold increase compared to the same period last year.
Meanwhile, during January-April, Vietnam produced a total of 18.39 billion kWh from hydropower, up 59.3 percent year-on-year, and making up 22.8 percent of the total.
The thermal power electricity yield reached 41.48 billion kWh, a year-on-year decrease of 8.7 percent, and accounting for 51.4 percent of the total. The total output of electricity generated by gas turbines was 10.55 billion kWh, down 16.4 percent, and equivalent to 13.2 percent of the total.
The output of oil-fuelled thermal power plant was small, reaching 2 million kWh, while electricity import volume stood at 481 million kWh, down 62.5 percent over the same period in 2020, and accounting for 0.6 percent of the total electricity production of the whole system.
The average daily electricity consumption of the whole system is expected to reach 774.3 million kWh per day in May, and the largest load capacity is estimated at 39,859 MW, as severe heat waves are forecast to linger throughout the country.
EVN also sets a target of well fulfilling the dual tasks of ensuring COVID-19 prevention and control and providing sufficient electricity for socio-economic development and people's daily activities, especially during the elections of deputies to the 15th National Assembly and all-level People's Councils for the 2021-2026 term on May 23./.
Vietnam, Norway boost marine aquaculture cooperation
A webinar on promoting the development of industrial-scale marine aquaculture in Vietnam took place on May 21.
It was jointly held by the Ministry of Agriculture and Rural Development, the Embassy of Norway in Vietnam, Innovation Norway, and the Vietnam Chamber of Commerce and Industry (VCCI).
In his address, Deputy Minister of Agriculture and Rural Development Phung Duc Tien said that Vietnam's aquaculture development strategy to 2030 and a vision to 2045 aims to turn marine aquaculture into a sector yielding a large volume of products for export and domestic consumption and also encourage industrial fisheries in open waters.
Vietnam's marine aquaculture, however, faces challenges in terms of infrastructure, science and technology, feed, disease, and a lack of incentives for stakeholders, among others, he noted.
For her part, Norwegian Ambassador to Vietnam Grete Lochen spoke highly of the bilateral cooperation in aquaculture over the recent past, adding that Norway has experience in the sustainable development of industrial-scale aquaculture, particularly salmon farming.
Vietnam holds huge potential and Norwegian businesses stand ready to assist the country in the field, she added.
Vietnam's marine aquaculture areas have posted average annual growth of 23.3 percent over the last decade, rising from just 38,800 ha in 2010 to 70,000 ha last year, yielding about 610,000 tonnes.
To build an advanced and sustainable open ocean aquaculture sub-sector applying modern technologies and management, Vietnam needs to develop it in line with the renewal of production and the building of seamless value chains, in which marine aquaculture businesses will play a key role.
Participants shared information and experience on important factors to ensure the success of marine aquaculture, including planning and policies in State management, human resources training, and green and smart technologies.
A Letter of Intent on promoting and developing Vietnam-Norway cooperation in marine aquaculture was also signed during the webinar.
The two sides are to create optimal conditions for and help relevant agencies continue working together in endeavours serving marine aquaculture development, such as support in law enforcement and technological application, research, trade promotions, private sector investment, and more./.
Source: VNA/VNS/VOV/VIR/SGT/Nhan Dan/Hanoitimes
VIETNAM BUSINESS NEWS MAY 23 have 6887 words, post on vietnamnet.vn at May 23, 2021. This is cached page on Talk Vietnam. If you want remove this page, please contact us.