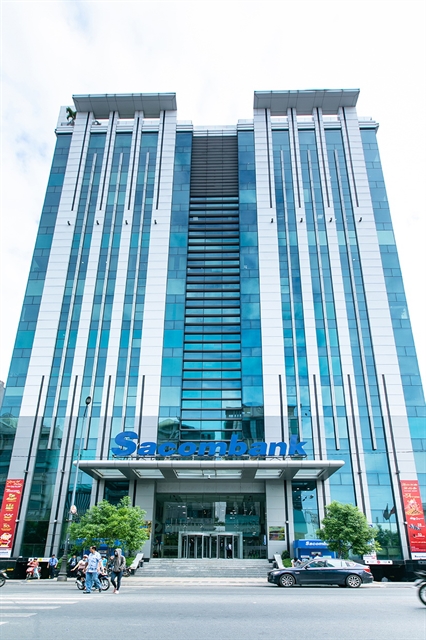 HCM CITY — Despite many difficulties last year due to the Covid-19 pandemic, Sacombank achieved all the targets it listed at its annual general meeting last year, ensured restructuring was on track and created a solid foundation to accelerate its digital transformation. 
Its consolidated assets increased by 10 per cent to nearly VNĐ493 trillion (US$21.3 billion), with profitable assets increasing by 13 per cent. 
It has total deposits of VNĐ447 trillion ($19.3 billion) and outstanding loans worth VNĐ340 trillion, an increase of 15 per cent from the previous year and in line with the quota set by the State Bank of Vietnam. 
It managed to collect over VNĐ15 trillion ($648.1 million) worth of bad debts, reducing the mortgaged assets at the bank by 16.7 per cent from the preceding year and non-performing loans ratio to 1.6 per cent.
Business efficiency improved, with total income increasing by more than 18 per cent, with non-interest income increasing by nearly 13 per cent with major contributions from insurance, cards and e-banking.
Consolidated pre-tax profit was VNĐ3.339 trillion ($144.3 million), 30 per cent more than the target approved at the AGM.
Safety performance indicators met SBV's norms and improve, especially capital adequacy ratio, which is above 9 per cent, ensuring a balance between safety and efficient use of resources.
The number of regular customers reached nearly seven million by the end of 2020, an increase of 14 per cent from the previous year. 
Sacombank has helped its customers overcome difficulties through practical measures such as restructuring debts, waiving or reducing interest worth nearly VNĐ9 trillion as prescribed by the SBV's Circular No. 01, earmarking nearly VNĐ40 trillion for preferential credit to individual and corporate customers.
It has focused on improving customer experience and satisfaction with its modern, multi-utility products and services.
It has invested heavily in technology and digital transformation, pioneered the use of modern technologies in business and administration such as chatbox, online identity verification (eKYC), NFC mobile contactless payment, and the 'Tap to Phone' technology.
The bank has also adopted automation and digitisation solutions for its internal processes such as CRM, LOS and others to reduce transaction time and costs and improve efficiency.
It has completed the first pillar of the Basel II standards prescribed under Circulars 13 and 41, and is implementing the second pillar of the Basel II following an advanced method.
It is also one of the few domestic banks to have built a risk database management system based on advanced practices.
In 2021 Sacombank will continue speeding up restructuring, improve customer experience, satisfaction and confidence, speed up digital transformation, strengthen risk management, comprehensively monitor the operations of its system, productivity and efficiency, and expand the scale of operation. — VNS
Sacombank meets all business targets set for 2020 have 527 words, post on vietnamnews.vn at January 22, 2021. This is cached page on Talk Vietnam. If you want remove this page, please contact us.