To mark Australia Day (January 26), Việt Nam News introduces a story by Andrew Barnes, Chargé d'Affaires of the Australian Embassy in Việt Nam
Today is Australia Day, a day when we celebrate all the things we love about Australia: our stunning landscape, our lifestyle, democracy, the freedoms we enjoy and particularly our people. As one of the world's most multicultural nations, diversity is part of our social fabric, and Australia Day is an opportunity to reflect on the contributions that people of all backgrounds have made to the country.
Despite the challenges raised by COVID-19, and the ongoing difficulties it presents around the world, we are fortunate to still be able to celebrate Australia Day this year, both in Australia and Việt Nam. Here at the Embassy in Hà Nội and at the Consulate-General in HCM City we will be running our annual BBQs and look forward to celebrating with the community here, while many of those back home will join local or private events.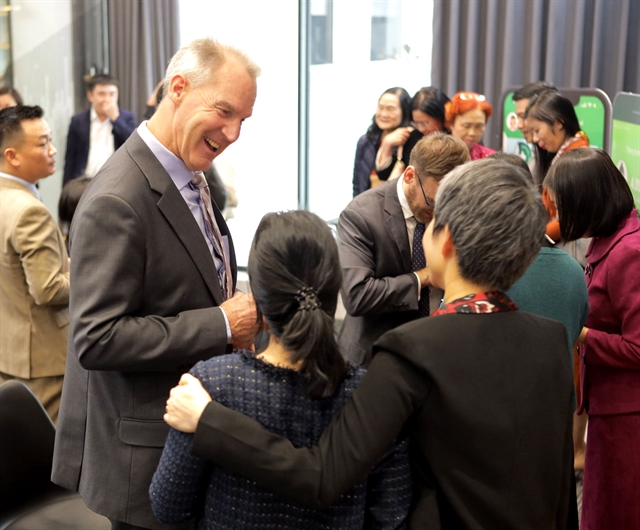 Thanks to its remarkable efforts in dealing with COVID-19, Việt Nam is also now able to look forward to being able to celebrate its own special time of year: the Vietnamese Lunar New Year.
This is my first Tết in Việt Nam and I am already feeling the excitement building across the city. I look forward to buying a kumquat tree and seeing the decorations and blossom trees for sale in the streets and on the backs of bikes!
The slogan for Australia Day is 'Reflect Respect Celebrate'. Looking back, despite the challenges of COVID-19, we had much to celebrate in 2020, with many great occasions and achievements for Việt Nam and for our Strategic Partnership.
Near the start of the year, we welcomed Australian Minister for Defence, Senator the Hon. Linda Reynolds, to Việt Nam for significant discussions across the defence and security agendas, and the year closed with an optimistic graduation ceremony for 73 participants of Australia-supported HER TURN project, which helps girls from ethnic minorities achieve life-changing hospitality qualifications through KOTO.
And much happened in between!
Việt Nam's growing leadership role in the region was exemplified through its successful chairing of ASEAN. In the unprecedented circumstances of the COVID-19 pandemic, Việt Nam deftly managed the transition to a virtual chairmanship and delivered a series of important outcomes that have furthered strengthened ASEAN's pivotal role. As strong supporters of ASEAN centrality, we were very pleased to work closely with Việt Nam throughout the year.
We also witnessed Việt Nam starting its term as a non-permanent member on the United Nation's Security Council (UNSC). Việt Nam received high praise for its initiatives in the Security Council in 2020 and we look forward to Việt Nam's next presidency of the UNSC in April this year. 
We also had a strong start to our Enhanced Economic Engagement Strategy to boost two-way trade and investment with close engagement between Australia and Việt Nam on the strategy's development, strong business stakeholder engagement and completion of underpinning economic analysis. This will continue into 2021 as we work towards finalisation of the strategy this year, which, through enhanced trade and investment, will support jobs, growth and economic recovery from COVID-19 for both countries.
October saw the return of the Embassy's Gender Month, during which we celebrated women at the forefront of the COVID-19 response, as well as those who have made a landmark contribution to their field.
Also on a gender theme, earlier in the year, we partnered with the Vietnamese Government and UNFPA Vietnam to launch Viet Nam's second National Study on Violence Against Women. Việt Nam is the first country to complete a second national survey to measure its progress and Australia is deeply committed to working with Việt Nam as it turns evidence into action, to end gender-based violence.
Across the year, we also celebrated individual successes: Vietnamese Australian Professor Trần Thị Lý was a winner in the inaugural Noam Chomsky Global Connections Awards, for her work on internationalisation of higher education; ACIAR alumna, Dr Phạm Thị Hoa, received funding to help farmers respond to the challenges from COVID-19; and we congratulate all the Australian Awards Scholarship recipients who successfully completed their studies in 2020.
As the world continues to grapple with the global pandemic, we are grateful to be here, in a country that has successfully contained the spread of COVID-19. Việt Nam's response to COVID-19 has been truly inspirational. We look forward to continuing to strengthen the Australia-Viet Nam Strategic Partnership and support Việt Nam's recovery from the pandemic through our Partnerships for Recovery programme and our A$500m support for access to safe and effective COVID-19 vaccines in Southeast Asia and the Pacific, including Việt Nam, which will help us reopen, rebuild and prosper together.
In closing, I wish you all a happy Australia Day, and health, happiness and success in the New Year of the Ox. I hope that the new year brings great success for Việt Nam as we begin working towards a post-pandemic world. VNS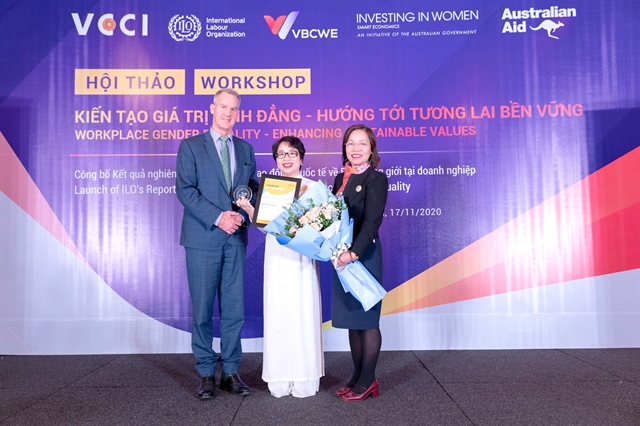 Reflect Respect Celebrate on Australia Day 2021 have 980 words, post on vietnamnews.vn at January 27, 2021. This is cached page on Talk Vietnam. If you want remove this page, please contact us.