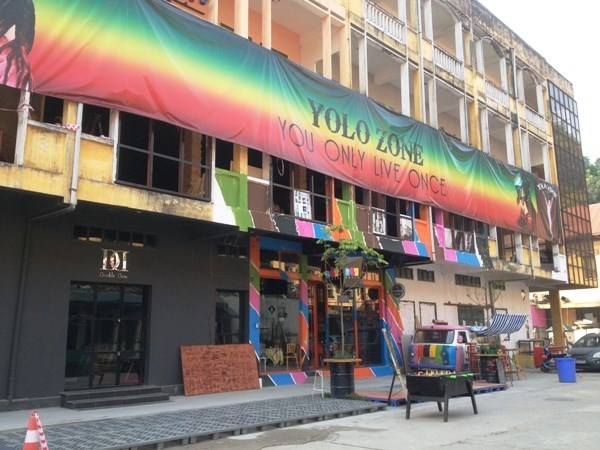 By Đinh Thuận and Mai Phương
While the trend of modernisation and globalisation is spreading throughout big cities in Việt Nam, experts and architects want to preserve the old style Hà Nội by an idea to turn a myriad of old factories into creative hubs in the inner capital city.
The idea was especially more stimulating since the city became an official member of the UNESCO's Network of Creative Cities last year and now has attracted the attention of the city's people and authority.
Several years ago, a plan was set up to move all those old factories out of the city as they were identified as the main causes of pollution and inconvenience for locals.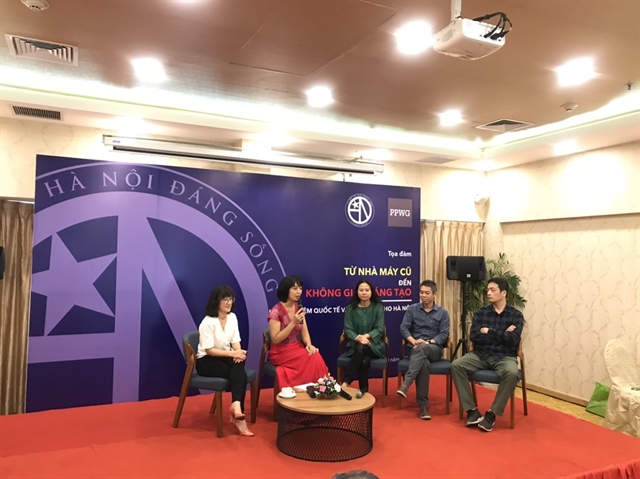 Under the plan approved in 2016, 117 facilities must be relocated from the inner districts by 2020, according to a report from Hà Nội People's Committee.
The old-spaces thus were planned to be demolished or replaced by other constructions with different purposes including commercial high-sky office and apartment buildings.
Of course, such a plan has really impressed most development experts and investors as they found it would bring in a new face for the city and at the same time turn the city into a business hub.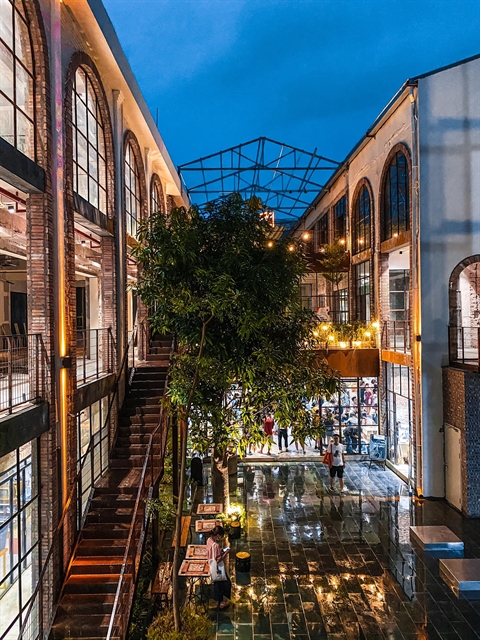 However, it could not win supports from cultural experts and particularly architects who see the city as a special target of cultural preservation.
They do not see these facilities as urban stagnant or disabled but as an opportunity to create artistic spaces for the community.
The issue became hotter since a fire broke out at a warehouse of the Rạng Đông Light Source and Vacuum Flask Joint Stock Company in Thanh Xuân District's Hạ Đình Street on August 28 in 2019, drawing public attention.
The relocation of old factories posing risks of pollution from residential areas was necessary and more public space should be created as soon as possible, some workshops have heard.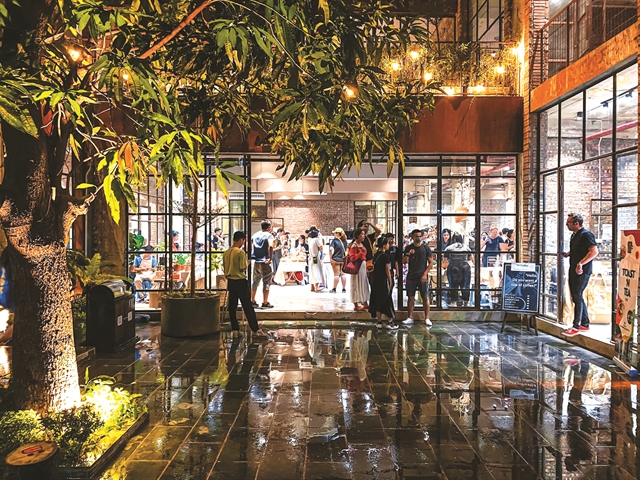 However, relocations are at a standstill due to problems securing capital and lack of favourable policies for using land in the most effective way.
The results of a survey conducted by the People's Participation Working Group (PPWP) revealed that 98.49 per cent of respondents supported Hà Nội's decision to move polluting factories from residential areas.
Meanwhile, many Hanoians support the building of public and creative spaces on the site of old factories.
Nearly 100 participants at a seminar held recently in Hà Nội discussing how to turn old factories into creative spaces basing on international experiences by the PPWP agreed that it was completely feasible to create more creative spaces for the city on sites of old factories.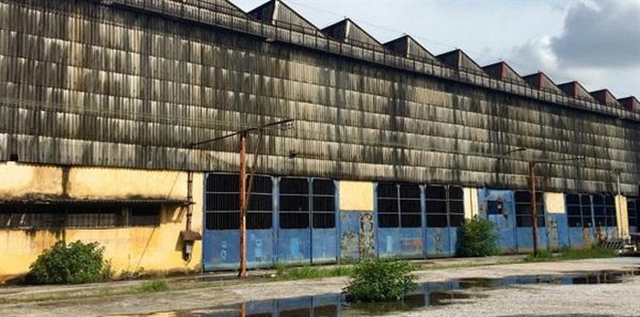 'Industrial heritage'
With the number of 28 industrial localities in the world being honoured as World Heritage, the transformation of old factories into creative spaces will likely bring in the cultural and artistic value and be encapsulated in the so-called phrase of "industrial heritage", experts said.
Architect Phạm Thúy Loan, deputy director of the National Institute of Architecture under the Ministry of Construction, clarified the word "industrial heritage" by giving some examples of Việt Nam and many countries that have been successful in turning old factories into public creative spaces.
According to Loan, industrial heritage is an inseparable part of the cultural heritage in general, reflecting remarkable progress (revolutionary) in the history of human civilisation, an inherited "erudite" and a development process of modern society.
The old factories can tell the history of a locality or a country through their infrastructure, warehouse, structure and memories about social activities at a certain time. It is also considered as the embodiment of industrial civilisation, containing historical, architectural, technological, social, scientific, aesthetic and human values.
"The first thing is that we should carefully evaluate and consider whether to demolish old factories after relocating them to outside places because many factories have beautiful structures that can tell historical stories. When we bring contemporary art into them, they will become attractive and can make Hà Nội a place more worthwhile to live," said Loan. 
"This conversion can be undertaken wholly or partly," she added.
Converting old factories into creative hubs is actually no longer a new thing in the world. Typically, the Zollverin coal mine industrial complex in Germany has "turned" into a coal museum space, exhibition centre and creative park on the basis of recreating the world's largest coal mine from the late nineteenth century to the early twentieth century. Another example is the 789 Art Zone in Beijing converted from the old electronics factory on the basis of keeping the original Bauhaus style.
For Hà Nội, in particular, and Việt Nam in general, many experts said converting old factories into creative hubs is still a new thing despite the fact that there have been a number of places successfully converted such as the old printing factory of the Nhân Dân newspaper in Tràng Tiền Street turned into the L'Espace, a French cultural centre; a workshop of the old central Pharmaceutical Factory 2 in Trần Thánh Tông Street becoming Complex Zone 9 and another old factory site turned into Complex 01 in Tây Sơn Street. 
"It is really a good idea to develop creative hubs in Hà Nội as the city now lacks many public creative spaces to serve the spiritual life of the citizens," said Nguyễn Huy Sơn, a construction engineer from Ba Đình District.
Sơn said he really wanted to have more and more artistic and cultural spaces in the city thus totally supported turning old factories into creative centres in the city.
This was not only meeting the goal of preserving Hà Nội culture but also suitable to the progressive global trend of a civilised development that highlights the preservation of the locality's original value to make it a unique cultural gesture, he explained.
"Creative spaces will help provide a modern style of entertainment, enjoy the artistic culture and avoid bad routines," said Sơn who usually comes to entertain himself at the Complex 01 in Tây Sơn Street.
According to the city plan, there will be 92 factories in the inner city that must be relocated to avoid environmental pollution, reduce the pressure of infrastructure, and increase the displaced land for constructions of private and public works.
However, experts are concerned that in order for these "golden" lands to be converted into creative spaces, the issue of interest should also be set out to convince landowners. 
"Those are among the last precious vacant land fund in the city so if we miss the opportunity to convert old factories into public and creative spaces, we will lose the opportunity forever," Loan warned.
Sharing her point of view, Trương Ngọc Lân from Hà Nội University of Civil Engineering said that the architectural imprint of old factories are completely distinctive since they have large space.
"This makes them suitable for building creative spaces," Lân said.
"Furthermore, these factories are located in the inner city so very convenient for luring people to come to ẹnjoy." 
Issue of interest
When building a creative hub on the site of an old factory, land issue is always a challenge for the investor because if the creative space could not bring in great value, it will never get deal with the factory's landowner.
Therefore, some experts suggest that in order for these factories to become creative hubs, it is necessary to have a viable direction with high profits as a priority to convince landowners to agree to the conversion plan.
The fact is that a large part of the old factories' land is planned for the construction of apartment buildings and trade centres which promise to bring in a large profit for the landowner.
A recent survey in Thanh Xuân and Hai Bà Trưng districts shows 21 out of 39 factories on the list of relocation have finished their land-use conversion, of which, 19 will become apartment complexes, a private university and a construction site for the metro line.
Architect Phạm Duy Tùng from the Đức Giang Chemical Group said that no industrial land projects have no owner.
"Therefore, investors of creative spaces need close cooperation with landowners and should persuade them to join by proving to them the great value of the land after conversion. To make public spaces to 'live', it is necessary to take into account the financial resources, including those related to the government and from investors." he said.
"This is a big problem, it is necessary to carefully consider the ownership and creation of benefits when converting old factories into public and creative spaces," Tùng said.
When working with factories' landowners about the plan to convert the land use, Loan found that if the land was turned into public works, their rights were completely closed, which most of the factory owners did not want.
"Thus, creating a profitable space will more easily convince the plant owner," she said.
"Maybe they still own that land and will co-operate with the investor to operate it in a profitable way. This is a viable model," she added. VNS
Creative touch preferred as industry moves out have 1765 words, post on vietnamnews.vn at January 24, 2021. This is cached page on Talk Vietnam. If you want remove this page, please contact us.