The HCM City Department of Planning and Architecture has reported to the city People's Committee on underground space planning and underground space management regulations.
The two areas that need underground space planning in HCM City include the current 930 hectare central area and the 657 hectare Thu Thiem new urban area.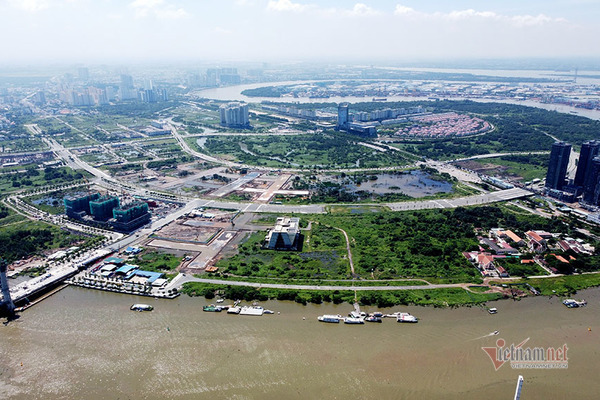 The development of underground space in many countries including Japan and Singapore shows that underground space planning always follows metro network planning.
HCM City is going to open metro line No 1 next year and is preparing to build other metro lines. The underground construction space planning and supplementation of a number of other underground space points are necessary to effectively operate the subway routes and public passenger transport.
According to MOC, urban underground construction planning is part of urban planning, including general planning, subdivision planning and detailed planning. The general and detailed planning is determined by the HCM City People's Committee based on the needs of underground construction works.
It would be unreasonable if HCM City plans urban underground space for the two areas before general planning, because there is no basis to determine the conditions for connecting the underground works to the entire urban area.
Therefore, HCM City needs to create a new underground space planning first or integrate the planning into the project on the general planning adjustment it is implementing.
According to the HCM City Department of Planning and Architecture, the project on general planning adjustment by 2025 was approved by the Prime Minister in 2006. This was submitted for appraisal before the Law on Urban Planning and the decree guiding the implementation of the law took effect, when there was no study on underground space planning.
The underground space programming shown in the subdivision planning (scale 1/2000) for the 930 hectare central area and Thu Thiem new urban area is simple, only showing the locations, sphere and connection points.
The programming is just preliminary research, which cannot meet the functions, linkages and exploitation value requirements that are needed to call for investment.
However, there is still no legal basis to draw up a separate urban underground space for these two areas.
The department has proposed organizing an international competition to choose ideas for underground space development.
The result of the competition will serve as the basis for the adjustment of the underground space programming and to call for projects to develop underground spaces that come in line with plans to operate metro lines and key public passenger transport routes.
The population in HCM City is increasing and the space on the ground is becoming cramped. The research on using and programming underground space in the city began more than 10 years ago.
Phuong Anh Linh
HCM City seeks ideas for underground space planning through international competitions have 647 words, post on vietnamnet.vn at November 24, 2020. This is cached page on Talk Vietnam. If you want remove this page, please contact us.