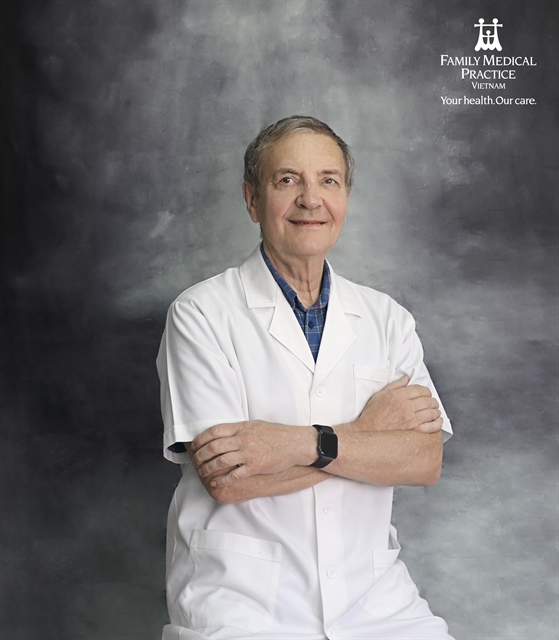 By Dr. Philippe Jean Collin*
Ah, summer time! The skies are blue, the flowers are blooming and the children are out of school. "Mum, what is there to eat?" will soon ring through the house on a regular basis. But instead of loading the pantry and refrigerator with premade snacks that have questionable nutrition, a little planning and advance adult preparation can make healthier choices easy for kids to assemble with minimal oversight.
1. Cherry tomato
Cherry tomatoes and baby carrots are miniature sizes of the real deal and pack just as powerful of a punch of healthy nutrients. Tomatoes are an excellent source of vitamins A and C, and a good source of vitamin K and potassium. Carrots also are a great source of vitamin A and a good source of vitamin C and fibre.
2. Carrot
Carrots boast plenty of health benefits for kids due to their high vitamin, fiber and antioxidant content. They are not only brimming with essential nutrients, but their sweet taste and crunchy texture also make them a favourite for kids of all ages.
3. Cucumber
The health benefits of cucumber for babies include good supply of vitamins, good source of antioxidants, ideal fruit during summers, remedy for stomach disorders, acts as a natural pain killer and controls skin eruptions.
4. Banana
Bananas are a highly nutritious, energy packed fruit. Bananas contain manganese, vitamin B6, vitamin C, fibre, potassium, iron, vitamin A, biotin, and other nutrients. It is a low fat food. Glucose, fructose, and sucrose are the natural sugars present in bananas which boosts energy. Your child can highly benefit from this fruit. Bananas are a very sweet and creamy fruit and they are available throughout the year. As they ripen, the bananas become sweeter and softer.
5. Apple
The adage 'an apple a day keeps the doctor away' is not far from the truth given the numerous benefits that this fruit has to offer, particularly for kids. Here are some advantages of including apples in your child's daily diet.
They are full of carbohydrates which are essential to provide children with the energy they need to stay active every day. Apples contain vitamins like A, B1, B2, and C as well as minerals such as iodine, phosphorous, iron, and calcium. All these are crucial in promoting healthy growth of muscle tissues, bones, skin and organs.
Apples contain dietary fibre that is helpful in reducing levels of bad cholesterol. The antioxidants and phytonutrients found in this fruit are good for vision and help combat symptoms of asthma.
Pectin is a soluble fibre found in apples that can help control diarrhoea while promoting digestion. Apples can balance sugar levels in the body and are good for keeping away diabetes. The vitamin C in apples helps in tissue repair and the making of collagen. Besides strengthening bones, vitamin C helps in healing wounds and preventing gallbladder disease. Quercetin that is found in the skin of apples can protect brain cells.
6. Bell pepper
Bell peppers are colourful and nutritious and a great first food for babies. These vibrant peppers all come from the same plant, and grow in a variety of colors ranging from green, red, yellow, orange, purple and black! The green and purple varieties have a bitter taste, whereas the red, orange and yellow peppers are much sweeter and almost taste fruity. These nutrient-dense veggies are high in immune-boosting vitamins C, E and A, and have a wide array of B vitamins that help babies' cells produce energy.
They're also high in antioxidants and anti-inflammatory compounds, and have been shown to support the liver's detoxification process. Sliced bell peppers are a great finger food for toddlers and young kids, but they're perfect as a puree for babies or even added to nutritious egg dishes.
7. Yogurt (No sugar) or with honey if older than a year
The percentage of children getting enough calcium dramatically decreases after age two. Vitamin D and potassium intakes are low among children 2-11 — both are often found in yogurt. The child's bones grow quickly, and the calcium and protein found in yogurt are essential to children's bone health. There is evidence that children and adolescents who consume yogurt regularly (at least once a week) have a healthier diet than infrequent yogurt consumers.
Children with regular yogurt intake seem to eat more fruit and whole grains than the infrequent yogurt consumers. Young yogurt consumers have also a higher intakes of calcium, vitamin D, and potassium than non-yogurt consumers. Last but not least, yogurt is a dietary source of vitamin B, riboflavin, iodine, and phosphorus for children.
Rules:
No snacks before meals

Some fruits can be eaten during meal

Educate your child to eat well. – Family Medical Practice
*Dr Philippe Jean Collin is a French paediatrician with Family Medical Practice Hanoi. He graduated from the University of Angers France in 1974 with a diploma as a Medical Doctor and a diploma as a Paediatrician. He subsequently from 1985-2002 received diplomas in antibiotic usage, medical and biological statistics, health, organisation and economy, organ transplant from universities of Nantes, Curie, Paris and Lyon.
Dr. Collin is also a member of the French Society of Pediatrics, American Society of Nephrologists, and the Pediatric Academy Societies.
Family Medical Practice was the first foreign-owned primary healthcare provider in Việt Nam, and has consistently remained at the forefront of international-standard medicine since 1995. It offers extensive healthcare and emergency medical services nationwide to Vietnamese, expatriate and corporate customers.
For more advice on any medical topics, visit Family Medical Practice Hanoi at: 298 I Kim Mã, Ba Đình. Tel: (024) 3843 0748.  E: [email protected]
FMP's downtown Hồ Chí Minh City location is: Diamond Plaza, 34 Lê Duẩn, District 1; 95 Thảo Điền, District 2. Tel: (028) 38227848. E: [email protected]
FMP Đà Nẵng is located at 96-98 Nguyễn Văn Linh, Hải Châu District, Đà Nẵng. Tel: (0236) 3582 699. E: [email protected]
To-your-health: Healthy summer snacks suggestion for kids have 1046 words, post on vietnamnews.vn at July 6, 2020. This is cached page on Talk Vietnam. If you want remove this page, please contact us.