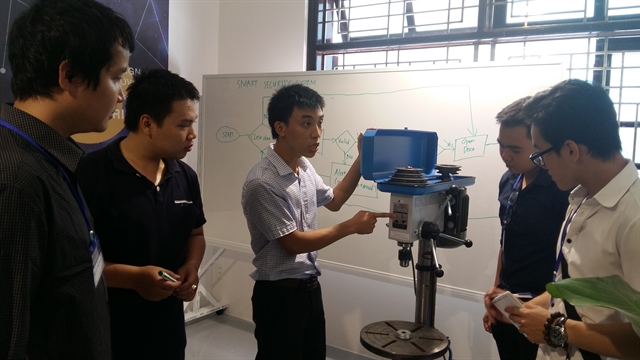 ĐÀ NẴNG — The central city's Technology Science College under the Đà Nẵng University has started the first training course for aviation engineering in the central and Central Highlands region, supplying human resources for the manufacturing of components in the near future.
The college said the first course plans to train at least 50 students following orders from Universal Alloy Corporation (UAC), a US company that invested US$170 million in building the first aircraft components factory in Việt Nam.
It said UAC will send experts to participate in the training course.
According to the college, the four-year training course would supply enough qualified workers, meeting businesses' standards in the coming years.
A source from UAC said it would employ 650 engineers in 2021 for the first stage of investment, and 1,000 workers and engineers in 2023.
UAC has been building the factory on 1.67ha at the city's Hi-Tech Park in two phases of investment in 2019-26.
The factory will produce 4,000 aircraft components out of five million pieces of equipment for aerospace companies such as Boeing, Airbus, Embraer, and Bombardier.
Another college in the city – Đông Á College – will also train high-quality human resources for markets in Japan, Germany, Singapore and Taiwan.
A Nissan factory in Osaka, Japan plans to recruit trained workers from central Việt Nam for factories in Japan.
Đà Nẵng university, which has developed 12 college-level education centres in the last 20 years, trains 90,000 students in technology, engineering, science, economics, trade, finance, foreign languages, medicine, culture, tourism and media studies per year. — VNS
Central city to train students in aviation engineering have 429 words, post on vietnamnews.vn at March 5, 2020. This is cached page on Talk Vietnam. If you want remove this page, please contact us.