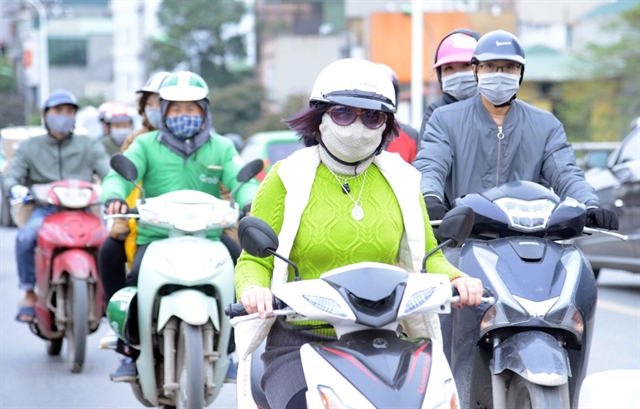 HÀ NỘI — Cold spells have hit the north and central regions over the past few days with temperatures dropping dramatically on Monday, according to the Central Hydro-meteorological Forecast Centre.
Many northern localities experienced temperatures from 6 to 12 degrees Celsius.
Temperatures in mountainous provinces, including Sa Pa Town in Lào Cai Province, are expected to fall to 4oC at night with the possible appearance of frost.
The cold spell also brought frost to the mountainous district of Kỳ Sơn in central Nghệ An Province on Sunday.
The temperature recorded in the area was 1oC at 1am on Sunday with frost covering hills, houses and valleys in Mường Lống Commune, according to chairman of the Commune's People's Committee Và Nỏ Vừng.
Local authorities have warned citizens to take measures to mitigate the effects of cold weather.
Cold weather will continue hitting northern and central provinces for the next 10 days, according to the Central Hydro-meteorological Forecast Centre. — VNS