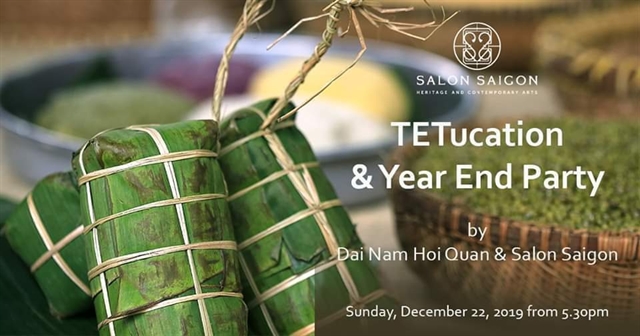 A talk show about Tết in southern Việt Nam will be held at Salon Saigon on December 22.
The programme will feature talks about Tết history and customs from speakers of the Đại Nam Hội Quán group who want to enrich people's knowledge about past values and southern and Vietnamese culture.
The group will discuss differences between Tết in the South and other areas, and between Tết culture and traditions of the past and today.
The talk show will be set up as a traditional Lunar New Year's Eve feast with a meal, and jam and tea.
The programme will be presented in Vietnamese with English interpreters.
The event will begin at 5.30pm at 6D Ngô Thời Nhiệm Street in District 3, Tickets are VNĐ450,000, and VNĐ250,000 for students, available at ticketbox.vn. VNS