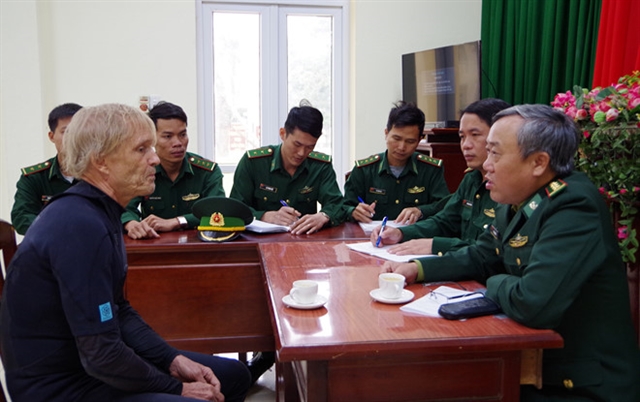 PHÚ YÊN — Four people were rescued but two remain missing after a fishing boat sank at about 5am Sunday off the central coastal province of Phú Yên.
The ship went down in heavy seas off the coast of Hòa Tâm Commune, Đông Hòa District.
Captain Nguyễn Cá, 53, made a distress call as his ship started taking on water, and another boat operating in the same area was on hand to save four crew members.
Rescue workers are searching for the two missing people.
In a separate incident, German national Michael Haas, 61, was rescued last Thursday by a fishing vessel working off Phù Mỹ District. He was transferred to local border guards.
Haas said he had met with an accident while water-skiing. — VNS