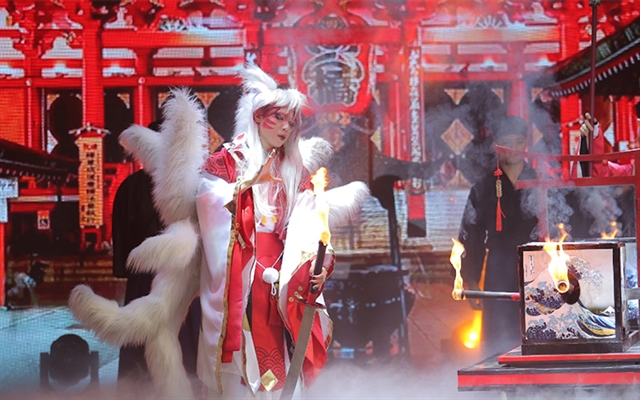 HÀ NỘI — Cultural activities and products from Japan will be featured during Japan Fest to be held in Hà Nội on November 23-24.
The cultural festival is expected to draw 25,000 visitors to the Children's Palace, 36 Lý Thái Tổ Street, Hà Nội.
The festival will promote Japanese culture to Vietnamese people and foreign tourists.
Hosted by Sakuko, a supplier of Japanese brands in Việt Nam, the event will feature 50 brands in food, baby goods, cosmetics, fashion and home decor.
The scale of the festival is bigger than its previous version, Cool Japan Festival 2018.
Apart from the fair, the festival will feature Japanese art performances, traditional dances with umbrellas and fans, music shows, tea ceremonies, lucky draws and a competition with prizes in cash.
For two days, visitors will have a chance to enjoy the performances of Polaris group, C-Style group, magician J, Ninja band, Taiko group of drummers and Hanoi Sennen Yosakoi group.
Participants can take part in various games and experiences such as sumo wrestling, trying on kimono and archery.
This year, the festival will be held with the theme 'Four Seasons in Japan'. Accordingly, visitors can take photos with backgrounds reflecting Japanese landscape in four seasons. A replica of Japanese streets with lanterns and colourful umbrellas will be arranged at the site.
"The event is dedicated to consumers of Japanese goods and anyone who's interested in Japanese culture," Vũ Quang Trung, marketing director of Sakuko Vietnam, said.
"Customers will have the chance to buy 10,000 products directly from Japanese enterprises at the fair. As many as 10,000 vouchers will be given to the participants." — VNS