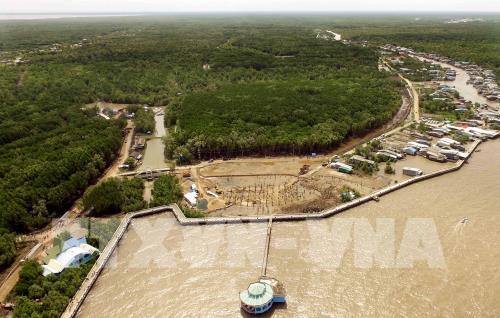 HCM CITY — The Cửu Long (Mekong) Delta province of Cà Mau will organise the Culture-Tourism Week from December 10-15, according to the provincial People's Committee.
The event will feature cultural, art and tourism activities in an aim to preserve cultural values and realise the economic and tourism potential of Cà Mau, said Nguyễn Chí Công, deputy director of the provincial Department of Culture, Sport and Tourism.
The province hopes to introduce tourism destinations to local and foreign visitors, Công said at a press meeting held on November 18 in HCM City.
A trade and tourism fair will attract businesses from cities and provinces in the Mekong Delta and foreign partners from Laos, Cambodia, Thailand and South Korea.
The first Mekong Delta amateur cải lương (reformed opera) contest will also be held from December 11-15.
On December 10, the department will host an inauguration ceremony for the Mother Statue, the Lạc Long Quân Temple, and the Cà Mau Cape flag pole at the Cà Mau Cape national park.
A conference on tourism linkages between the province and other delta localities as well as Hà Nội and HCM City will be held during the event. — VNS