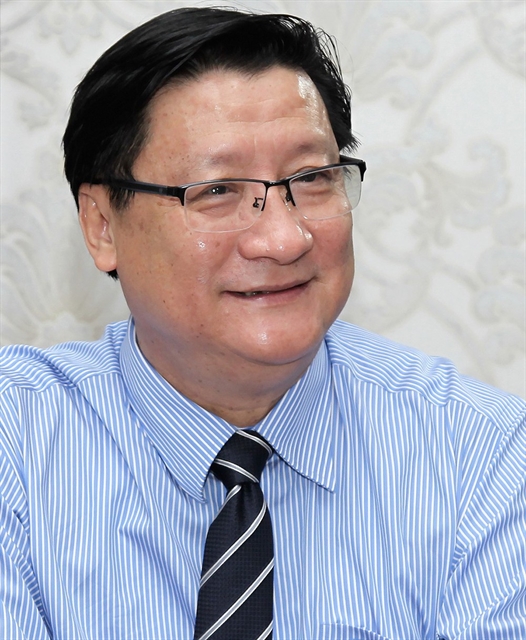 Professor Lê Hoài Quốc, president of the Hồ Chí Minh Automation Association, talks to Công Thương (Industry and Commerce) newspaper about the fast development of automation in Việt Nam
What are your comments on Việt Nam's automation industry?
The application of automation in Việt Nam is still in the early stages, as most enterprises are small and medium and their profits are modest.
Việt Nam's research into automation is on the same level as other countries in the region like Thailand, Malaysia and even South Korea. However, Việt Nam is weaker in development and application than other countries.
Some Vietnamese automation enterprises have become suppliers of spare parts to leading foreign enterprises, including Samsung and GS. The Vietnamese automation industry has great potential for future development, but it needs to focus more on hi-tech research.
How do you rate automation application among Vietnamese enterprises?
Automation application in Việt Nam is in the early stages and is mostly applied in the beverage, electronics, IT and spare-parts for cars and motorbikes sectors.
Automation in a production chain is a common global trend. However, to be a winner in the competitive world, enterprises have to cut production costs through the application of automation in their production chains. On the other hand, workers' wages have increased rapidly while the production costs of automation have reduced considerably. 
What should Việt Nam do to speed up the process of automation in industrial production?
Many foreign direct enterprises (FDI) have moved to Việt Nam but the technical skills of many Vietnamese workers do not meet their requirements. This is one of the reasons why owners have to give the jobs to robots. This is an opportunity for Vietnamese enterprises to apply hi-tech and robots in the production chain. It is also the best way for Vietnamese enterprises to raise their competitive edge. Last but not least, enterprises should co-operate with scientists who specialise in automation and apply it in production.
The Hồ Chí Minh City Automation Association has always tried to do its best to facilitate conditions for its members to apply automation in the Vietnamese market. In addition, the association has expanded its co-operation with foreign companies, including those from South Korea and the US. In the near future, a Việt Nam-Korea Techno Park specialising in manufacturing robotics and semi-conductors will be established in Việt Nam. The association has also signed a memorandum of understanding with USAID to create a link between members of the association that are small and medium enterprises working in the fields of mechanical manufacturing and electronics with foreign suppliers._VNS