On the occasion of King's Day, Ambassador of Belgium to Việt Nam Paul Jansen sends a message to Việt Nam News readers to celebrate.
Since 1866, the day of Saint Leopold, November 15, has been chosen to celebrate the Belgian Kings, from Leopold the First who ascended the throne on July 21, 1831, until King Philippe who has been reigning since July 21, 2013.
The vast majority of Belgians are very attached to their Kings and the Royal Family, symbols of unity in our country, and of our identity.
But Belgium wants also to be an active and responsible player in the global world of today.
It is a little known fact that Belgium was at the origin of the European integration process by being co-founder of the Belgium-Luxemburg Economic Union in 1921 and of BENELUX in 1948.
And of course, in 1952, Belgium was one of the six founding fathers of the European Coal and Steel Community, which went on to become the European Union.
Belgium was also one of the founding members of NATO in 1949.
We are very proud that those two major international organisations have their headquarters in Brussels.
My country was also one of the first members of the United Nations, and the then Belgian Minister of Foreign Affairs Paul Henri Spaak was chosen to chair the very first General Assembly in 1945.
Belgium is therefore very proud to have been elected as a non-permanent member of the UN Security Council, and we are looking forward to working very closely with Việt Nam on the Security Council next year, because we share the same commitments to true multilateralism and respect for international law.
Last year we celebrated the 45th anniversary of bilateral diplomatic relations, and in June this year we concluded a very successful development co-operation programme that spanned more than 42 years, during which Belgium invested more than half a billion euros in Việt Nam.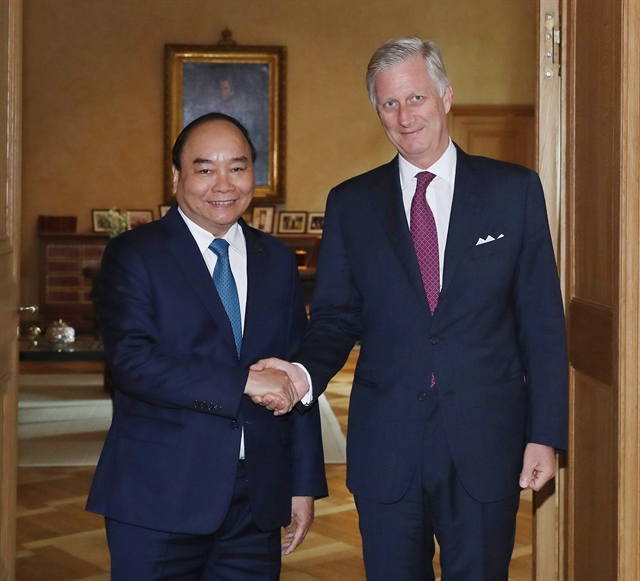 Academic co-operation between Vietnamese and Belgian universities and research institutes has never been more active than it is today: Students, professors and researchers from our two countries work closely together in areas like sustainable agriculture, green growth and the fight against climate change.
Our economic and trade relations have also intensified in recent months. Bilateral trade reached 2.8 billion euros in 2018, and exceeded 1.5 billion in the first six months of this year, which seems to indicate that the three billion mark will be crossed at the end of this year.
Several major Belgian companies have invested in Việt Nam, and others are looking at Việt Nam, with more than half a billion euros currently in the pipeline.
I am therefore particularly happy that several Belgian economic missions from the Brussels and Antwerp regions have recently visited Việt Nam.
I also had the pleasure of welcoming a Belgian parliamentary delegation in March, as well as the Governors of the provinces of Walloon Brabant in April, and of Antwerp a few days ago.
Last week we also had in Brussels the biennial joint committee meeting between Belgium and Việt Nam.
Several high level Vietnamese delegations also visited Brussels this year, including Chairwoman of the National Assembly Nguyễn Thị Kim Ngân, and Minister of Industry and Trade Trần Tuấn Anh.
We can safely say that relations between Belgium and Việt Nam have a bright future ahead. — VNS