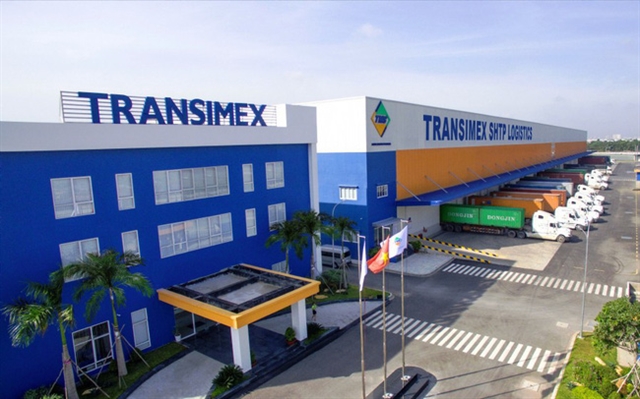 HÀ NỘI — Transimex Corporation (TMS) plans to pay 2018 dividends in cash and shares with a ratio of 25 per cent, of which 10 per cent is in cash and 15 per cent in shares.
Transimex, specialising in freight forwarding, container and barge transport, warehousing and port services, will spend about VNĐ54.9 billion (US$2.3 million) in cash and will issue 8.23 ​​million new shares to shareholders.
The dividend payment plan was approved at the 2019 annual shareholder meeting.
The capital used to pay dividends is sourced from undistributed after-tax profit estimated in the 2018 audited consolidated financial statements of the company.
Expected payout time is in the fourth quarter of 2019.
In 2018, TMS's revenue reached nearly VNĐ2.3 trillion, up 9 per cent year-on-year and completing 99 per cent of the yearly plan.
Pre-tax profit touched more than VNĐ263 billion, up 9 per cent against last year and exceeding 4 per cent of the year's profit target.
Post-tax profit was VNĐ235 billion, up 11 per cent year-on-year.
As of December 31, 2018, the undistributed post-tax profit was recorded at nearly VNĐ640 billion.
In the first half of 2019, TMS recorded revenue of nearly VNĐ1.2 billion, up 6 per cent year-on-year, pre-tax profit was VNĐ128.6 billion, up 11 per cent, equivalent to 48 per cent of revenue target and 48 per cent of profit target, respectively.
In the market, TMS shares are currently trading at around VNĐ27,450 per share, an increase of 5 per cent compared to the beginning of the year. — VNS