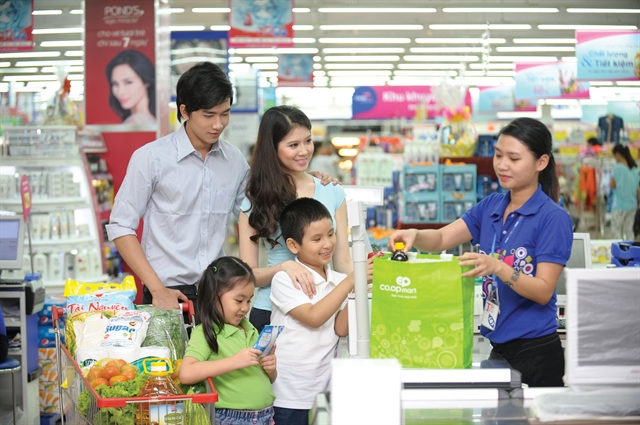 HÀ NỘI — Fitch Solutions has revised up its real GDP growth forecast for Việt Nam to 6.9 per cent in 2019, from 6.5 per cent previously, in light of the strong growth print in the third quarter of 2019.
In the latest report, Fitch has maintained its 2020 growth forecast for Việt Nam at 6.8 per cent.
Reports from the General Statistics Office (GSO) showed that real GDP growth came in at 7.3 per cent year-on-year in the third quarter of 2019, up from 6.7 per cent year-on-year in the second quarter of 2019.
According to Fitch, the acceleration was underpinned by the ongoing influx in companies from China amid the US-China trade war, given that manufacturing sector growth continued to outperform.
The acceleration in headline growth in Q3 2019 was driven by the manufacturing sector, which grew by 12.0 per cent year-on-year versus 10.0 per cent year-on-year in Q2 2019. Growth in the construction sector also picked up to 9.7 per cent year-on-year in Q3 2019, from 9.1 per cent year-on-year in the second quarter. Both of these components helped to propel the overall industrial sector's growth contribution to 3.6 percentage points, its highest in at least five years.
However, Fitch noted it is seeing signs that the surge in companies relocating to Việt Nam is putting increasing stress on the country's infrastructure and labour force.
Việt Nam's manufacturing sector has without a doubt been a beneficiary of the US-China trade war, which has accelerated the structural shift in low-end electronics manufacturing and textiles manufacturing to the country from China. However, the sudden influx of companies appears to be putting considerable strain on the current level of infrastructure in the country.
Besides, there are increasing reports of a growing shortage of qualified workers, and this has put significant upside pressure on wages. Average monthly wages increased by 13.0 per cent year-on-year in Q3 2019. On a year-on-year basis from January to September 2019, the average wages of executives have risen by 16.7 per cent, technical workers by 12.2 per cent, and unskilled labourers by 17.4 per cent.
Though Việt Nam's average monthly wages are still low compared with other low-cost manufacturing hubs in the region, at about US$290 versus $470 in Thailand and $580 in China's manufacturing sector, Fitch highlighted that a persistent sharp increase in wages as well as the inconvenience associated with logistical delays could begin to weigh on the manufacturing sector's growth rate.
"That said, we expect growth in construction and services to support headline growth over the coming quarters," Fitch noted, explaining that the Vietnamese authorities are aware of the infrastructure bottlenecks and are proactively trying to fast track transport infrastructure projects to alleviate the traffic congestion.
Besides, Fitch forecast the robust FDI inflow, which reached total registered capital of $22.6 billion in the first eight months of 2019 against $35.5 billion during the whole of 2018, will support further demand for banking and financial services.
In particular, FDI in the manufacturing sector will also increase demand for transport and warehousing services, Fitch projected. — VNS
Strong growth, but rising bottleneck risks forecast for Việt Nam have 688 words, post on vietnamnews.vn at October 21, 2019. This is cached page on Talk Vietnam. If you want remove this page, please contact us.