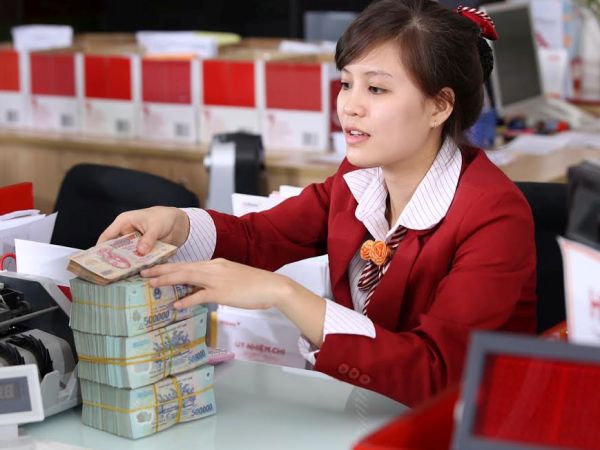 HÀ NỘI The banking sector had made considerable headway into settling bad debt, restructuring credit institutions and developing the banking system two years since the National Assembly issued a resolution on the industry.
The statement was made by SBV Deputy Governor Nguyễn Kim Anh last week during a teleconference to review the implementation of the National Assembly's Resolution No 42/2017/QH14 on the settlement of credit institutions' bad debts.
Specifically, the bad debt ratio among credit institutions had been maintained below 2 per cent. From August 2017 to August 31, 2019, credit institutions settled VNĐ236.8 trillion (US$10.16 billion) worth of non-performing loans (NPLs), or VNĐ9.6 trillion per month, well above the VNĐ4.7 trillion per month settled in the 2012-17 period.
Nguyễn Văn Du, chief inspector of the SBV's Banking Inspection and Supervision Agency, said from last year to August 31, SBV conducted nearly 2,300 inspections and issued conclusions for 2,100, asking credit institutions to correct their mistakes or warning of risks to the banking system.
The total assets of credit institutions reached VNĐ11.81 quadrillion by the end of August, up 6.7 per cent against 2018. They offered loans worth VNĐ7.61 quadrillion and mobilised VNĐ8.96 quadrillion, up 8.4 per cent and 8.2 per cent against late last year, respectively.
The banking system's capital adequacy ratio was 11.9 per cent, while the average liquidity ratio stood at 16.9 per cent.
As of now, 11 banks have met the Basel II requirements on capital adequacy ratio of at least 8 per cent, and the central bank has set a goal to increase the figure to 17 by the year-end.
The Government is determined to reduce the bad debt ratio (including bad debts kept by the Việt Nam Asset Management Company) to below 3 per cent by the end of 2020, noting that the target, upon being reached, would contribute significantly to the restructuring of credit institutions and macroeconomic policies, thus stabilising the macroeconomy, increasing the country's credit rating, and ensuring the steady development of the banking system.
According to Deputy Prime Minister Vương Đình Huệ, settling NPLs and restructuring credit institutions was one of the top priorities for the Government as the ratio of NPLs rose was high as 10.08 per cent at the beginning of the tenure.
Huệ urged credit institutions to play a greater role in handling NPLs.
Bad debts must be settled in line with the law as well as market and risk sharing principles, Huệ said.
He also instructed the central bank to approve plans to restructure banks, co-ordinate with relevant ministries and agencies to take over loss-making banks, increase the efficiency of its inspections and take steps to prevent new bad debt.
Localities should continue to enforce Resolution 42 among their subordinates to help the banking system settle bad debts, Huệ said. VNS