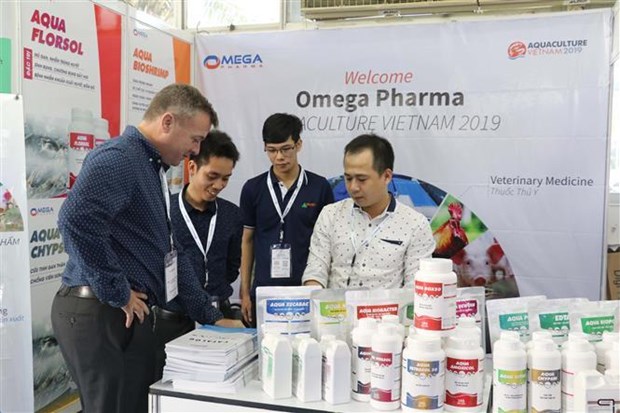 CẦN THƠ — An international exhibition and conference on Việt Nam's aquaculture sector kicked off in the Cửu Long (Mekong) Delta City of Cần Thơ on Wednesday.
The event, which runs until Friday, is showcasing new technology and services for the fisheries sector brought by more than 100 firms from 20 countries and territories.
It also presents a fisheries value chain with comprehensive coverage of food, disease prevention, processing, market, food safety and sustainable aquatic farming.
Several conferences will be held with the participation of many experts to give firms the chance to introduce their products and services to customers. 
In her opening remarks, Rungphech Chitanuwat from UBM Asia praised Việt Nam's huge potential and fruitful results in the aquaculture sector.
However, fierce competition in the international market together with the requirements of sustainable development requires farmers and  businesses in Việt Nam to constantly innovate their production methods, source new raw materials, update equipment to improve the quality of their products and cut production costs, she said.
Aquaculture Việt Nam 2019 is expected to lure more than 6,000 visitors. The second edition is jointly organised by UBM Asia – an affiliate of Informa Markets Asia, the Việt Nam Fisheries Society (VINAFIS) and the International Collaborating Centre for Aquaculture and Fisheries Sustainability (ICAFIS). — VNS