VietNamNet Bridge – A smashing 27 gold and 20 silver medals were awarded to the best performers under 35 from 19 art troupes across the country who took part in the National Young Talents Contest for Artistes of Traditional Operas in the central province of Thanh Hoa.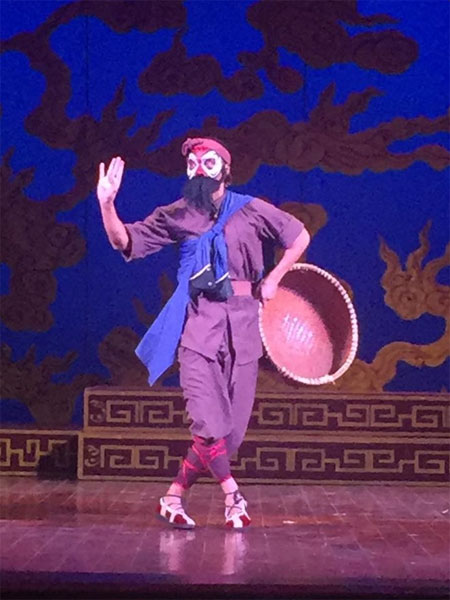 Psychological depth: Many of the artists have incorporated their own creativeness in the roles and inspired the audiences. – Photo sankhau.vn
Duong Thi Mai Linh from Nam Dinh Cheo Theatre and actor Nguyen Doan Thien Sinh from Ninh Binh Cheo Theatre were awarded the titles of Young Potential Artiste.
Deputy culture minister Vuong Duy Bien said at the ceremony on Monday, "I hope arts troupes, especially the ones in remote areas, will employ more young artistes, who will decide the future of Vietnamese traditional operas," he said. "The contest has helped art managers and art troupes get a more comprehensive and accurate view of the quality of today's young artistes of professional tuong (classical drama) and cheo (traditional opera) stage."
"Young artistes and art troupes should bring into full play their achievements for their characters and plays," Bien said.
The artistes performed 88 excerpts from classic tuong and cheo plays, inclusing Xuy Van Gia Dai (Xuy Van Pretends to be Crazy), Thi Mau Len Chua (Mrs Mau Visits Pagoda), Luu Binh Duong Le (Luu Binh and Duong Le).
According to the contest's Art Council, the artistes have expressed their talents, confirmed the cultural identity and values of the arts, and many succeeded in combining the special language and performing styles of the arts, as well as in playing the roles with psychological depths.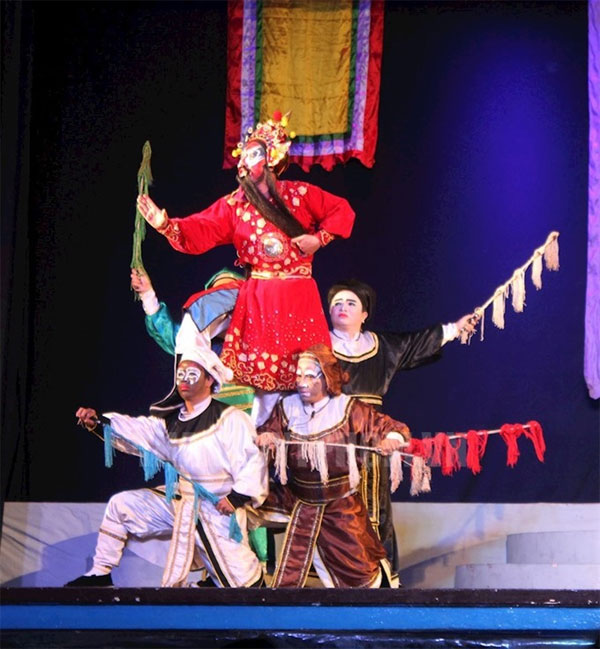 Preserving ancient art: Five artists from HCM City Classical Drama Theatre perform at the contest. – Photo thanhuytphcm.vn
VNS