VietNamNet Bridge – Vietnamese painter Le Quoc Huy has opened his second private exhibition at the Viet Nam Fine Arts Museum, 66 Nguyen Thai Hoc Street.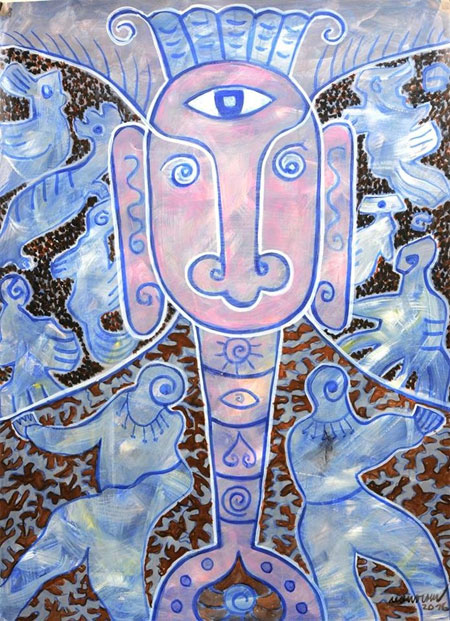 Vibrant: "Another One Eye" painting by Huy.
The exhibition, named after him, features 50 artworks, sketched with acrylic material on do paper.
Huy, 49, is vice head of fine arts research, collection and assessment department of Viet Nam Fine Arts Museum and a lecturer at the Viet Nam Fine Arts Institute.
"Some art lovers have probably heard about my father, Le Van Hai, who lives in Quang Yen township in Northern Province of Quang Ninh and is known in the domestic arts circle for painting the sea with abundant colour, extraordinary layout and strong features.
However, unlike my father, my paintings mingle colour, form and shape. I also experiments by arranging the subject under the form of network connection, multilayers and opening a new language structure for arts admirers," said Huy.
"This exhibition is inspired by Dong Son bronze drums, including patterns of human being, beasts, birds, multi-star painted on the face of the drums. The image of doc nhan (one eye) was also used here as one of my latest experiments. In the future, I will open a sketching class for children to teach them about traditional culture," he adds.
Art specialists say Huy's artworks let viewers sense space, the saltiness of sea water and the air with a plain portrait of sudden moments of human beings, animals and plants. 
The exhibition lasts until August 21.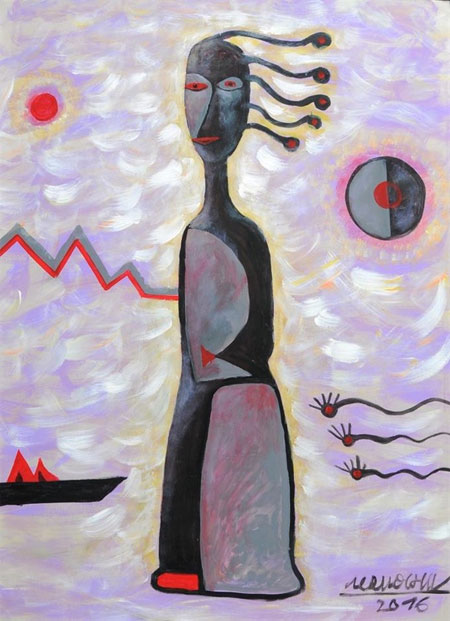 Patience: "Waiting", an artwork about the sea.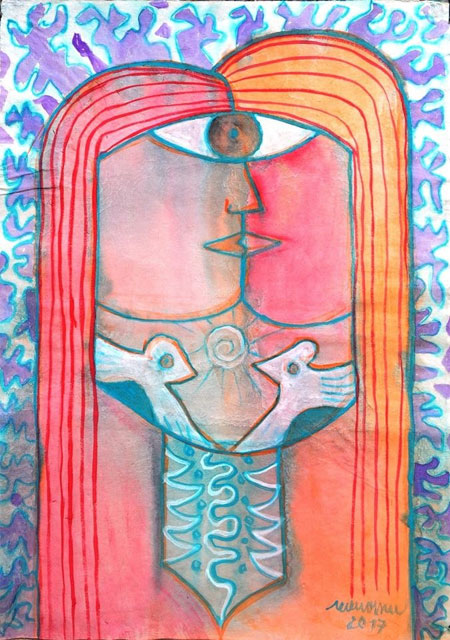 Trippy: "A One Eye" painting. — Photos Courtesy of Quoc Huy
Source: VNS