VietNamNet Bridge – Chilean artist and performer Camila Vanessa Orellana Pereira came to Ha Noi almost a month ago to promote one of her art projects. She's worked on such projects in about 22 countries, including Mexico, Germany, the Netherlands and Cambodia. A journalist by academic training, Pereira was interested in art from a very young age. Before she came to Ha Noi, she lived in Cambodia, where she became the very first person to teach body art at the Royal University of Fine Arts in Phnom Penh. She spoke to Culture Vulture about her project in Ha Noi. 
Please tell us something about your art project in Ha Noi.
I call the project 100 Naked Bodies. It is about body painting and photography. The plan is to work with 100 different nude models from Viet Nam, including expatriates in Ha Noi. Female or male, homosexual, gay or lesbians, short, tall, fat or small – these things are not important. Everyone is different. I believe that beauty is something personal and that it has no standard.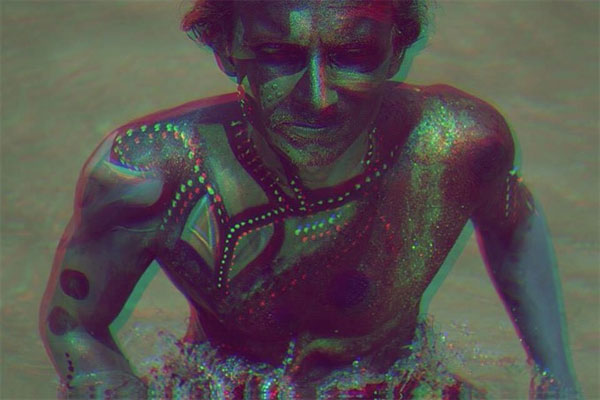 Human canvas: A body painting by Pereira
When normal people are naked they don't have expensive accessories to protect themselves – just their bodies and minds. I try to find the personal individual beauty which is in my paintings and colours.
How did you get this idea?
I love corporal art and I think it is more interesting to paint people with their history than boring walls or pictures. I also love to go deep into ideas that come to my mind. Many of my models carry complications in their mind when we start working together, because society makes them believe that they have to be perfect, with white skin and blue eyes. This is not real. Everyone is different and my art is an act of rebellion against these forced notions. 
I did a similar project in Cambodia. It was also corporal art but the meaning was different. My models were asked the question: "Who are you?" I pained them on the basis of their answer to this question. This project is different because the purpose is different. It comes form an open mind on beauty.
Why Ha Noi?
I've been here few times. I think this city is very important and open to art. I love Asia and I think Viet Nam is a good country to live in. I also see the difference between people in Thailand, Cambodia and Viet Nam. And I feel that people here have more knowledge and they can understand my art. The people around are very nice and I have more opportunities to meet with local artists. I went to some studios and the local talent is impressive. 
How will you find 100 people for the project? How many have you worked with?
A few. My first model is a South African girl. I've started the project and I intend to finish in December. Five months are enough to find 100 persons. Everyone from 18 years and up is welcome. If someone is interested in being my model they can contact my professional Facebook page, Camila Oopp artist.
Females are easier for me. I'm a really talkative person. I always speak with different people. So I explain the project and if they like the idea and the theme of my work, they will do it. I like to do everything on my own because people feel more confident working with only one person when they are naked. 
I will love to do an exhibition of my pictures. I have been around Ha Noi visiting the universities and I also have other ideas. I want to do a live performance so people can see the work in process. I will see if I can do it in some gallery or university. I can also sell my art works to get money to do more projects. 
Are you looking to co-operate with Vietnamese artists?
Yes, I have spoken with the Ha Noi College of Art; the Viet Nam University of Fine Arts; the Ha Noi Academy of Theatre and Cinema and the Ha Noi Industrial College of Fine Arts. I will have classes in theatrical make up, body painting, and may be photography. I want to meet artists in Viet Nam. 
I'm really interesting in art cities like Berlin in Germany, Bristol and Brighton in England. I've been to different cities in the world. The most important places for me were Mexico, Germany, the Netherland and Cambodia because I had more opportunities to meet with many artists and to visit artistic places to learn more.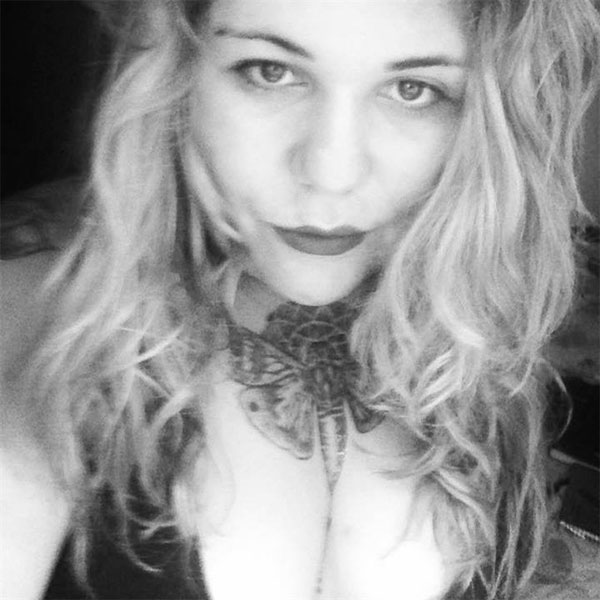 The artist: Camila Vanessa Orellana Pereira
VNS