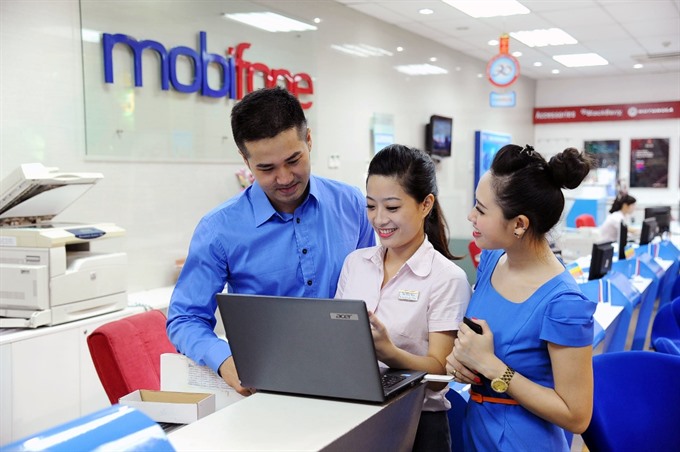 HÀ NỘI – The equitisation of State-owned enterprises has been an attractive target for foreign investors, however, there are still challenges that discourage them from participating in those deals.
According to a decision issued by the Prime Minister in late 2016 to classify State-owned enterprises (SOEs) and State-invested enterprises and provide a list of SOEs to be equitised in 2016-20, the State will divest from 137 SOEs, such as Việt Nam Rubber Group and telecommunication group MobiFone.
In recent years, the Vietnamese government has always targeted investors from the United States and Japan for the initial public offerings (IPOs) of SOEs as those investors have strong financial status, professional qualifications and have expressed interest in Việt Nam's market.
In addition to making direct investment in Việt Nam, investors from the United States have expressed their interest in purchasing stakes in SOEs through their IPOs, especially leading key industries, Marc Mealy, vice president-policy at the US-ASEAN Business Council, told Đầu tư Chứng khoán (Securities Investment) newspaper.
Japanese investors have also paid more attention to Việt Nam's securities market. A representative of Capital Partners Vietnam Consultancy Co Ltd (CPVN) – member of the Japan's Capital Partners Group – said demand of Japanese investors for Vietnamese equity assets is rising strongly as they are seeking opportunities in the local market, especially after the benchmark VN Index reached the level of 700 points.
SOE equitisation is one of the top priority matters for the Vietnamese government as successful IPO deals will have a positive impact on the country's economic growth and assist those firms boost their performances.
However, foreign investors are hesitant to disburse their budget and participate in the Vietnamese securities market for certain reasons.
The CPVN representative said the company often sends market reports and analysis to Japanese investors. However, in those reports, it is evident the government has not improved on some issues.
For example, the issue of the limit for foreign ownership in local companies has not been resolved completely, the quality of information disclosure remains low and foreign investors still have trouble getting access to local companies.
These are the main reasons due to which most Japanese investors are unwilling to make investment in Việt Nam's securities market and IPO deals, the representative said.
US investors worry about Việt Nam's tax policies, which remain unclear, unpredictable and easy to change, and the taxes which could be imposed on their asset portfolios, Marc Mealy said.
In addition, Việt Nam has not met international standards on accounting and auditing activities, therefore, information disclosed by to-be-equitised firms is unreliable, unclear and not transparent, he added.
Responding to investors' worries, Vũ Bằng, chairman of the State Securities Commission (SSC), said his agency is working with the finance ministry to review and amend tax policies so the securities market can develop further and attract more foreign investors.
The government has committed to bring international accounting and auditing standards into practice to increase the quality of information disclosure among local companies, he said. This would help improve corporate governance, financial management and make the local market more attractive.
For instance, SSC is instructing brokerage companies to declare their 2017 monthly and yearly financial reports on the market value method. However, this method will be first tested among brokerage firms as it could reduce the earnings companies receive and make them suffer unreasonably, Bằng said. – VNS