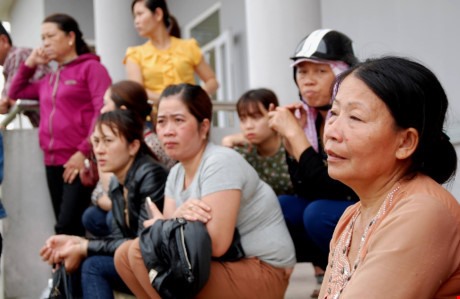 Viet Nam News
HÀ NỘI – The Ministry of Health ordered the Health Department of central Quảng Trị Province to urgently investigate the case of a pregnant woman who reportedly died after her surgery last Friday.
Mass media reported last Friday that a 34-year-old woman of Hướng Hóa District's Lao Bảo Town died at the Quảng Trị General Hospital in unidentified circumstances four hours after giving birth to a 3.8-kg daughter by C-section.
The woman was hospitalised last Thursday and gave birth to a baby girl at 11:30pm on the same day. She showed no unusual signs after the surgery, thus, doctors decided to move her to a recovery room. However, her relatives found she had died at 5:30am on Friday.
The ministry told the local health department to quickly hold a council to assess the entire process right from her surgery to her post-operative care in order to identify the cause of death.
While awaiting the assessment from the council, a detailed but quick report about the case was required to be sent to the ministry before March 23, the ministry said.
The hospital's management board has suspended doctors involved in the delivery. – VNS