The HCM City People's Committee has issued regulations on interest support toward enterprises investing in the industrial sector and the support industry.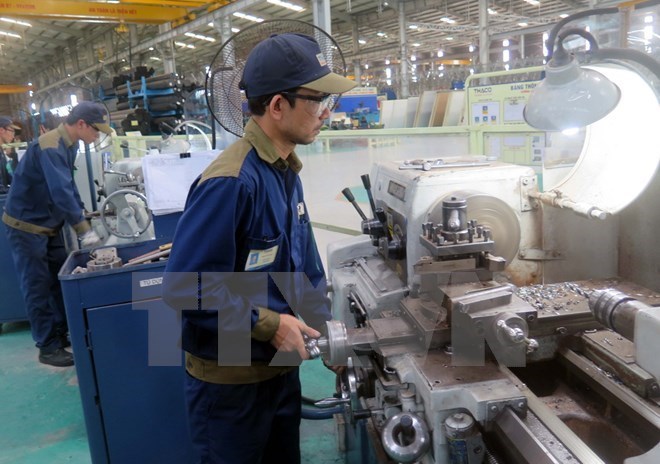 Accordingly, the interest subsidy will be applied to a maximum of VND200 billion ($8.8 million) per project for a period of no more than seven years from the first disbursement.
The subsidised loan cannot be higher than 70 percent of the investment in basic construction as regulated by the Construction Ministry and 85 percent of the investment on technology and equipment.
Projects that enjoy 100-percent interest subsidies include those on renewable energies, production of new machinery, and those using new automated technologies.
Investment projects using equipment fueled by green energy and those producing machinery parts in the sectors of mechanics, plastic-rubber, food processing, electronics-IT, garment-textiles and leather-footwear are also eligible to the same level of financial assistance.
Subsidies for 50 percent of interest are projects on building facilities for exhibition, transaction, design, as well as research and development of industrial products and support industry.
VNA