Saturday, October 31, 2015 – 16:40:59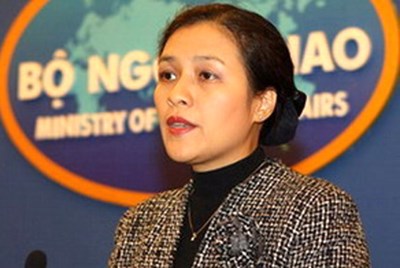 Ambassador Nguyen Phuong Nga
(VOVworld) – As a responsible member of the UN Human Rights Council, Vietnam will continue working closely with other countries and partners to promote and ensure human rights on a global scale, said Ambassador Nguyen Phuong Nga, Head of the Vietnam Mission to the UN. She made the remarks at the Social, Humanitarian, Cultural Affairs Committee of the 70th session of the UN General Assembly (UNGA-70) on Friday which continued to debate issues on promoting and ensuring human rights. Ambassador Nguyen Phuong Nga suggested the international community should make every effort to ensure peace, stability and sustainable development which will provide a firm foundation for promoting and ensuring human rights while praising the role of the UN in augmenting cooperation and dialogue between countries in this regard. She stressed the need to carry out the 2030 Sustainable Development Agenda by dealing with important issues on human rights, including the rights to development, giving priority to vulnerable groups to root out the problems of insecurity and conflicts, poverty, inequality, injustice and social exclusion.
Ambassador Nga briefed on Vietnam's policies and outstanding achievements in ensuring human rights, emphasizing that the country has always attached high importance to cooperation and dialogue on the issue.
The meeting participants said international efforts have delivered important results in promoting and ensuring human rights but expressed their deep concern about conflicts, extreme violence and the biggest refugee crisis since from World War II which is depriving of fundamental rights and basic needs such as health care, education, food and shelter for hundreds of millions of people, especially women, children, the elderly, and people with disabilities. They called on the UN to continue its great efforts to help countries resolve challenges and better ensure rights of all people.