VietNamNet Bridge – In more than a week, HCMC will begin building the traditional flower street on Nguyen Hue Boulevard to celebrate the Lunar New Year, or Tet. The Nguyen Hue flower street is a signature event in the city during Tet.
Construction workers are in a hurry before the start of the construction of the flower street in the pedestrian square of Nguyen Hue in the heart of the city. Three sites chosen for making preparations are Binh Quoi Tourist Area and Van Thanh Tourist Area in Binh Thanh District, and a factory to produce replica roosters in HCMC's District 12.
Following are some snapshots taken by the Daily's Thanh Hoa to feature the preparations that are hurriedly made before construction starts on the Nguyen Hue flower street.
A worker paints an apricot flower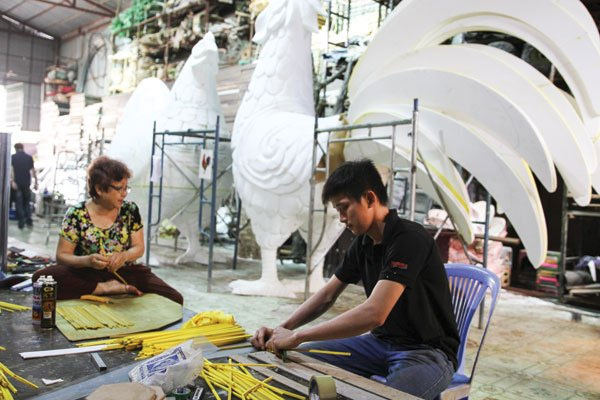 Artisans make replica chickens at a factory in District 12 in HCMC. The flower street will feature a family of happy chickens, consisting of a 3.5-meter-tall rooster, a 2.8-meter-tall hen and 15 chicks which are 0.6 meter tall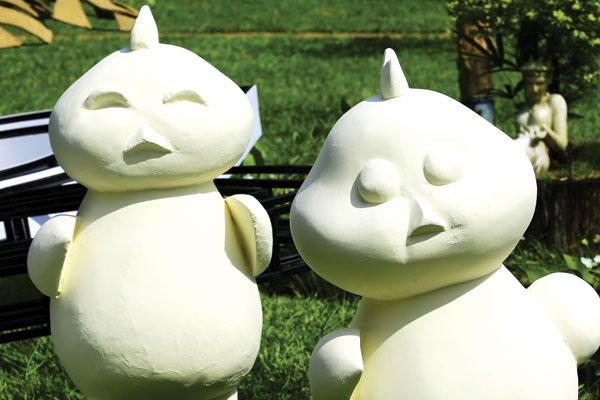 Replica chicks are created at Binh Quoi Tourist Area – Photos: Thanh Hoa
SGT