VietNamNet Bridge – Famed painter Van Duong Thanh has opened her workshop at her home for visitors, which is on every Tuesday, Saturday and Sunday between 10am and 1pm.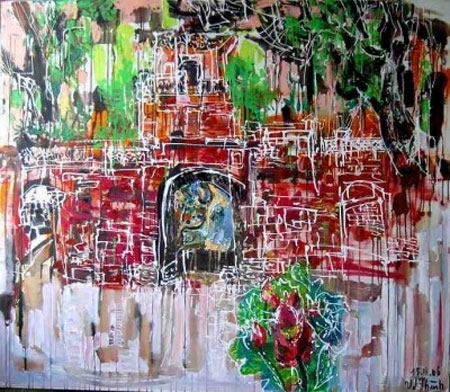 Visitors will be able to view her old paintings or those she has just finished. They can also work with her on lacquer, oil on canvas and acrylic paintings.
The workshop is located at White Lotus Villa, C29, 210 Nghi Tam, Tay Ho District, Ha Noi.
The programme will run until January 25.
Thanh grew up in Ha Noi and studied for 12 years at the l'Ecole de Beaux Arts, Indochine, and at the Academy of Fine Arts.
She did her research at the Institute of Culture in Ha Noi from 1981 to 1987.
She now travels between Sweden, where she teaches art, and Ha Noi.
Her works were added by the Vietnamese National Museum of Art to its collection for the first time when she was 20.
Since then, many of her exquisite artworks are on permanent display at the National Museum of Art in several countries, including Viet Nam, Thailand, Singapore and Hong Kong, as well as Spain and Sweden.
VNS