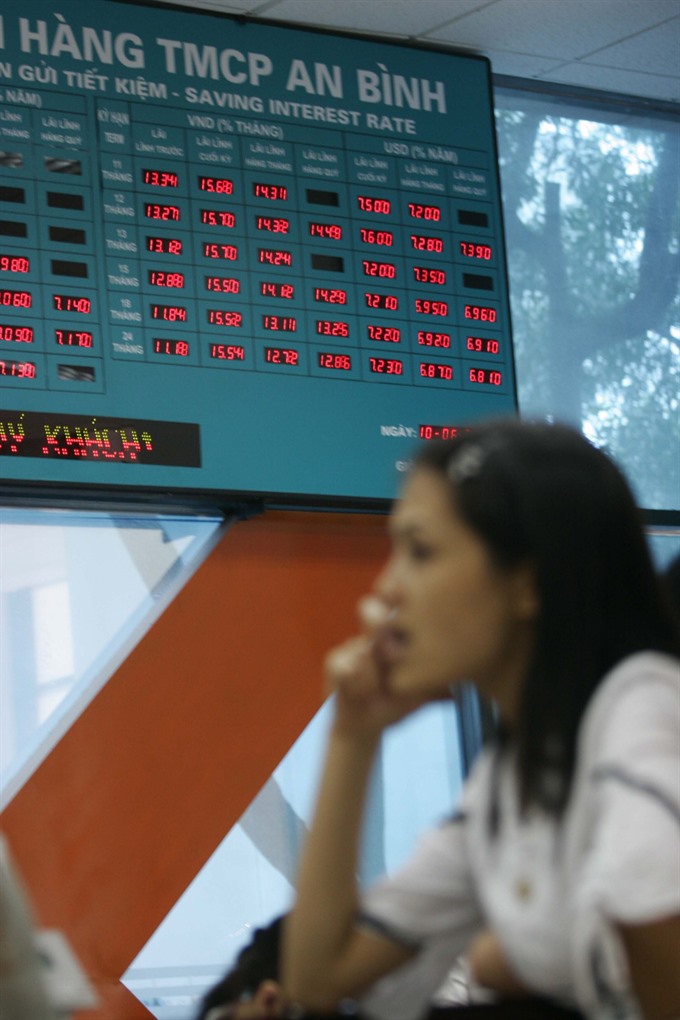 Viet Nam News
HÀ NỘI – The VN Index, Viet Nam's benchmark stock index, yesterday declined the first time after rallying for seven consecutive trading days.
The benchmark index inched down 0.2 per cent to close at 681.07 points. The southern exchange index had increased by 2.9 per cent in the previous seven sessions.
More than 87.8 million shares were exchanged on the southern bourse, worth VND1.96 trillion (US$87.24 million). Tan Tao Investment and Industry Corp (ITA) was the most active stock with nearly 5.3 million of its shares being traded.
The southern bourse was driven down by financial-banking stocks, which retreated from previous gains. Those included Vietcombank (VCB), Vietinbank (CTG), Eximbank (EIB) and Bank for Investment and Development of Viet Nam (BID).
Those stocks fell between 0.6 per cent and 1.3 per cent. VCB rose 4.6 per cent in the previous three days, CTG surged 14 per cent in six days, and BID soared 14 per cent in the previous five sessions.
In the insurance and brokerage sectors, insurer Bao Viet Holdings (BVH) slid 1.3 per cent from a five-day increase of 5.8 per cent, and Sai Gon Securities Inc (SSI) went down 0.7 per cent after rising 4.6 per cent in the same period.
The real estate sector was also negative, including HCM City Infrastructure Investment JSC (CII) and Vingroup (VIC) among decliners.
CII fell 1.6 per cent from a two-day rise of 7.3 per cent and VIC dropped 0.7 per cent after gaining 3.8 per cent in the previous four sessions.
On the opposite side, dairy producer Vinamilk (VNM) and Faros Construction Corp (ROS) were among the few large-cap stocks that made gains.
"The benchmark VN Index may not reach the resistance level of 690 points in the short term as stocks are suffering from profit-taking while there is little good information for leading industries and low-price speculative stocks are becoming risky to investors," BIDV Securities Corp (BSC) said in a note.
The index would have to test the support level of 680 points in the next few sessions if the market demand is not positive, BSC said.
On the Ha Noi Stock Exchange, the HNX Index gained 0.4 per cent to end at 83.06 points. The northern stock index has risen 2.1 per cent since Friday.
More than 30.7 million shares were exchanged on the northern market, worth VND446.8 billion.
Large-cap stocks on the northern bourse, including Asia Commercial Bank (ACB), Sai Gon-Ha Noi Bank (SHB) and Viet Nam Construction and Import-Export JSC (VCG), made gains. – VNS